Last month I asked "Should I bet on Choice?"  Thanks to my Chase Amtrak card (which is now a Freedom card), I had a short term opportunity to convert up to 25,000 Amtrak points to Choice at a 1 to 3 ratio.  In the aforementioned post, I said that I wasn't going to do the transfer.  In the end, though, I changed my mind (and several reader comments helped convince me to do so).  Ultimately my decision boiled down to the fact that I blog about points & miles and so it makes sense for me to get to know all of the major point programs, including Choice.
I converted 25,000 Amtrak points into 75,000 Choice points in late September.  I haven't yet used any of those points but I've already come very close… a few times.  For example, at one point my wife and I considered going to see the Michigan Wolverines play in the Battle 4 Atlantis preseason basketball tournament in Nassau Bahamas.  I looked at the adjacent Comfort Suites hotel (see Mommy Points' review here) and found rooms for 25,000 points per night (vs. about $300 per night).  Ultimately we decided not to go, but we could have productively used all 75,000 points for 3 nights.  While there are known to be much better uses of Choice points, I would consider 3 nights for 25,000 Amtrak points an excellent deal.
Given my recent almost-success in using Choice Privileges points, I started thinking about manufacturing points with the new Bank of America Amtrak credit cards.  With the Amtrak World MasterCard, $20,000 of annual spend gives the cardholder the ability to transfer up to 25,000 points to Choice at a 1 to 3 ratio.  25,000 points would transfer into 75,000 Choice points.
The same $20,000 of spend on the Amtrak World MasterCard would result in 4,000 Tier Qualifying Points (TQPs) towards elite status.  With another 1,000 TQPs, one could obtain Amtrak Select elite status which grants the ability to transfer up to 50,000 points per year.  While each Amtrak card is capped at 4,000 TQPs that can be earned, it is theoretically possible to get two Amtrak cards and earn up to 8,000 TQPs (note, though, that this has yet to be proven).  If that works, one could even go all the way to top tier Select Executive status by obtaining five Amtrak cards and spending $20,000 on each one.  Select Executive status grants the ability to transfer an unlimited number of points to Choice (or to Hilton at a less exciting 1 to 2 ratio).
The question of how a person with limited expenses could spend $20,000 on one or more Amtrak cards is best left to other posts and pages (see, for example, "How to increase credit card spend").  The question of whether it's a good investment is the point of the rest of this post…
Rebate per dollar Amtrak (up to 3.05 cents)
Amtrak's credit cards promise to offer good value when points are redeemed for Amtrak travel.  With their new revenue based program beginning in January 2016 (see this post for details), Amtrak points will be worth 2.6 cents each on Acela routes and 2.9 cents each elsewhere.  With either Amtrak credit card, points become more valuable because cardholders get an automatic 5% rebate on awards.  Let's look at an example:
Suppose, with next year's new program, you want to redeem points for a sleeper car that would otherwise sell for $1,000.  Amtrak's point estimator tells us that the trip will cost you 34,500 points.  With the 5% point rebate, you'll get back 1725 points, so your final cost will be 32,775 points.  That comes to a per point value of $1000 / 32,775 = 3.05 cents per point.
If you ride Amtrak often, then the credit card's 1 point per dollar base earning rate is pretty good.  And, the World MasterCard's 2X earnings for travel and 3X for Amtrak spend are excellent.
If you don't ride Amtrak often, though, the points may go unused and would therefore be of no value.  Your best alternative then would be transfer to hotel points…
Rebate per dollar Choice (up to 2.4 cents)
Choice does not have a revenue based reward scheme like Amtrak's 2016 program.  Instead, the value you get when redeeming points fluctuates tremendously from property to property and from one circumstance to another.  If we were to assume that we would average about 1 cent per point value, then we could say that Choice transfers give us roughly the same value as using Amtrak points directly: Each Amtrak point is worth about 3 cents towards Amtrak rides; or, each Amtrak point can be converted to three Choice points and used for 3 cents worth of Choice hotel stays.
Does it get better than that?  Loyalty Traveler has been able to cherry pick Choice awards for much better than 1 cent per point value each.  For example, he writes about using 20,000 points per night for a $450 per night hotel in Oslo (see "How I stole 2 nights at The Thief Oslo with points").  That's arguably 2.25 cents per point value.  Suddenly the idea of manufacturing Amtrak points is looking good.  3 points per dollar X 2.25 cents = 6.75…
But, wait…
Loyalty Traveler also taught us that its possible to buy Choice points for .75 cents each (3/4 of a penny each).  The trick is to book and then cancel Points Plus Cash stays.  You do need at least 8,000 Choice points to begin with, but you could always start by buying those points for 1.1 cents each and then going from there.  Let's say, for example, that you want to accumulate approximately 60,000 points.  You can buy the first 8,000 points from Choice directly for 1.1 cents each.  Then, you can book and cancel Points Plus Cash stays until you've bought the rest of the needed points for .75 cents each.  Your total cost would be:
8000 points at 1.1 cents each = $88
52,000 points at .75 cents each = $390
Total cost: $478
Total cost per point = $478 / 60,000 = .8 cents per point
If we agree, based on the math shown above, that Choice points can be easily bought at .8 cents each, then we have a much better way to evaluate the wisdom of manufacturing Amtrak points:
$20,000 of 1X Amtrak credit card spend = 20,000 Amtrak points
20,000 Amtrak points transferred to Choice = 60,000 Choice Privileges points
At .8 cents per point value, 60,000 points = $480
Effective rebate % = $480 / $20,000 = 2.4%
Compare that to spending $20,000 on a card with 2% cash back rewards, or the equivalent (e.g. Fidelity Investment Rewards Amex, Citi Double Cash, Barclaycard Arrival Plus, Capital One Venture Rewards):
$20,0000 spend = $400 (or $400 worth of points)
Use $400 to buy Choice points at .8 cents each = 50,000 points
Conclusion
Manufacturing spend on Amtrak cards offers approximately 2.4% returns in the form of Choice Privileges points (when compared to buying points).  That's a bit better than a 2% cash back card, but it severely limits your rewards options.  I'd far prefer to earn 2% back in a currency that can be used for anything (or for any travel, in the case of Arrival Plus and Venture Rewards).  More importantly, there are several cards that offer even better value.  For example:
Discover It Miles offers an effective rate of 3% cash back for the first year (1.5% is doubled after a year).
Bank of America's Travel Rewards card offers up to 2.63% back in points that can be used for any travel expense. However, to get that top rate return you would need to hold accounts with Bank of America and Merrill Edge with a combined value for $100,000 or more.  More details can be found here.
A number of cards offer 5X rewards within various categories (grocery stores, office supply stores, etc.).  If your manufactured spend activities take place within those categories, you'll do much better than the Amtrak to Choice 2.4% value.  See: Best category bonuses.
Each of the above examples offer far better rewards for your spend even if you use those rewards to buy Choice points.
Long story short: Manufacturing Choice Privileges points through spend on Amtrak credit cards is not a great idea.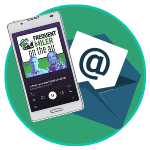 Want to learn more about miles and points?
Subscribe to email updates
 or check out 
our podcast
 on your favorite podcast platform.