Recently I reported a rumor about new Marriott credit cards: 3 tiers and really good initial offer.  Given that rumor, I surmised that it meant that Amex would win the battle to provide Marriott credit cards in the future.  With today's press release from Marriott we've learned that the rumor is true (the 3-tier part) and that I was half right about Amex.
Press Release: Marriott International Signs New Co-Brand Credit Card Agreements with JPMorgan Chase and American Express.
Here are the interesting bits of info from the press release:
Amex and Chase both win.  Both issuers will offer Marriott cards in the future.
Amex will offer "super premium" consumer and small business co-branded cards.
Chase will offer "mass consumer" and "premium consumer" cards.
For now, both companies will continue to offer their current Marriott and SPG products.
My take (my guesses)
Once Marriott and SPG become a single rewards program, it looks like there will be three tiers of consumer cards.  What follows are just my guesses as to card names and details:
Chase Marriott Rewards Card: This is the "mass consumer" card.  Probably cheaper than the $85/year Marriott Rewards Premier card.  Let's guess: $45 per year.  No annual free nights.  Chase will probably offer some number of elite nights towards elite status (10?)
Chase Marriott Rewards Premier Card: This is the "premium consumer" card.  It will likely be an evolution of the current Marriott Rewards Premier Card.  My guess is that the annual fee will go up to $95 (current card is $85).  Annual free night will hopefully include more properties than today (currently it is limited to Category 1-5).  Chase will probably offer some number of elite nights towards elite status (probably 15 nights as with today's card)
Amex Marriott Rewards Platinum Card: This is the "super premium" card.  Likely annual fee: $450.  Likely perks: Platinum status, annual free night at any property worldwide (except Ritz?), Priority Pass lounge access.
As to the Amex business card, it's really anyone's guess what that will look like.  In my previous post about the Marriott credit card rumor I said that it was likely that there would be just one business card rather than 3 tiers of cards as on the consumer side.  If so, we can expect it to be similar to the premium consumer card in some ways.  Here are my guesses:
Amex Marriott Rewards Business Card: $95 annual fee.  Free night annually.  Gold status.  Hotel lounge access?  I expect too that this will be a conversion from current SPG Business cards.
I'm not yet making any bets about the point earning rates with these cards.  I think that will depend heavily on how the new combined program is structured.  I also don't have any idea yet what will happen with existing cards that don't match the new card portfolio such as the current Marriott Rewards Premier Business card, the Ritz card, or the Amex SPG consumer card.  If you have those cards I recommend sticking with them until we learn more since they may offer benefits in the new combined program that will not be available to new applicants.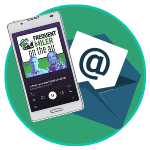 Want to learn more about miles and points?
Subscribe to email updates
 or check out 
our podcast
 on your favorite podcast platform.