Other than a little fumbling around one time with IHG, I was a Best Rate Guarantee virgin until recently. That changed when I made two successful claims with Hyatt and I gained a little more experience the other week with Marriott.
Both of my Marriott Best Rate Guarantee claims were successful, but one of them didn't work out quite as well as I'd been expecting. Here's what the process was like and the results from my BRG claims.
My wife and I started the year by heading south to Mississippi and are then moving on to Louisiana, before heading west in the spring. We picked this time of year a) because MS and LA should have fairly temperate weather in January and February and b) to experience Mardi Gras.
We were already booked in at a downtown New Orleans hotel later on in February to be in the thick of all things Mardi Gras. Given how hectic that'll be though, we also wanted to spend some time in New Orleans before that to get a slightly better taste of the area.
Reservation 1 – New Orleans
New Orleans hotels are fairly expensive even early on in February as the carnival is already going, albeit to a lesser extent than towards the end of February. I'd not seen any particularly cheap prices when checking directly on the websites for IHG, Hilton, Hyatt, Marriott, etc., so was surprised when I saw rooms at the TownePlace Suites New Orleans Metairie going for $88 per night.
Wondering if I'd somehow scrolled past that property on Marriott's site, I checked again. On Marriott's site though, the same room type was priced at $109 per night.
When submitting a Marriott Best Rate Guarantee claim, one of the things that has to match is that the room type listed on Marriott's website is the same as the one with a lower price elsewhere. In this case, both were described as a studio with 1 queen bed, so I was fairly confident they were the same room type.
To be sure though, I checked the room details on both sites. One of the potential differentiators would be the room size, but thankfully it showed as 500 sq ft on both Marriott.com and Hotels.com.
One of the other features that has to match is the cancellation policy. Marriott's Best Rate Guarantee won't work if you're booking a flexible rate on their website and trying to match it to a non-refundable rate elsewhere. In both cases though, the cancellation policy was the same – it could be cancelled for free up to two days before the stay. (n.b. I've blanked out my stay dates on these screenshots seeing as it's for upcoming stays.)
I'm wary about making Best Rate Guarantee claims for non-refundable rates because if the hotel chain declines your claim for some reason, you're stuck paying the higher rate. There's nothing to lose with reservations that can be cancelled though, so I booked my stay on Marriott's website and then brought up their Best Rate Guarantee claim form.
Similar to Hyatt's BRG claim form, Marriott's was simple and straightforward to fill out.
Well, I say it was simple to fill out, but I might've made a slight mistake when completing the form. Where it asks for the 'Rate Reserved', I entered $109 as that was the nightly rate for all 8 nights. In retrospect, I probably should've entered the pre-tax total for the entire stay, so $872 (8 * $109). That might be more of an issue if your stay costs a different amount each day, but in my case the cost was the same each day and so it didn't seem to affect my claim.
The final part of the claim form asks how you want to be compensated if your claim is successful. Marriott gives you two options – 25% off or 5,000 points. They'll match the lower rate you found elsewhere in both instances, so the 25% comes off that lower rate.
With my Hyatt BRG claims, I picked bonus points as the additional discount I would've received was worth less than the 5,000 points I'd earn given that Hyatt points are worth more than Marriott's. With Marriott though, choosing the 25% discount was the better option and so I chose that.
If the claim was successful, Marriott would be matching an $88.29 nightly rate for 8 nights, so a total of $706.32. 25% of that is $176.58 which is significantly more than 5,000 Marriott Bonvoy points are worth.
I submitted my claim at about 10:30pm, so I figured I wouldn't hear anything until the following day. Sure enough, at about 12:30pm the following day I received an email from Marriott confirming that my claim was successful and so my rate would be reduced from $88.29 per day to $66.22.
$66.22 per night for a room with a kitchen and breakfast included in the New Orleans area during Mardi Gras was a sweet result. That wasn't the only BRG claim I made that night though.
Reservation 2 – Baton Rouge
We'll be spending two weeks in New Orleans over two separate stays, but we'll actually be in Louisiana for a total of five weeks or so. Some of that time will be spent in Baton Rouge where I'll hopefully find Adam Duritz waiting for me (props to anyone who gets that reference 😉 )
My original plan was to book us in at a Candlewood Suites, but Hotels.com showed an interesting option – a Residence Inn for $80 per night. Not only that, but it was for a 1 bedroom suite rather than just a studio suite.
Similar to my TownePlace Suites New Orleans/Metairie experience, I wondered if I'd somehow overlooked this price on Marriott's own website. Marriott was showing the 1 bedroom suites as being more expensive though, at $114 per night before tax.
Both the descriptions were the same (1 bedroom suite with a queen bed), so I double checked the cancellation policies. Once again, both Hotels.com and Marriott.com confirmed that I could cancel two days before the stay with no penalty.
Seeing as this was a refundable booking, I made the reservation on Marriott's website and proceeded to complete the Best Rate Guarantee claim form.
Similar to my other claim, it took about 14 hours to receive a reply from Marriott and this one was successful too – sort of.
The keen-eyed among you might notice that the rate they matched to was different to the rate I was claiming for. The rate showing on Hotels.com when I submitted my claim was $79.80 per night.
Marriott's email had only matched me to $93.48 per night though – $13.68 per night more expensive. Unfortunately between the time I submitted my BRG claim and when they assessed it, the Hotels.com price had (hopefully coincidentally) increased to $93.48 for the same room type.
My expected rate of $59.85 after the additional 25% discount therefore turned out to be $70.11. As a result, I'm in two minds as to whether to keep this reservation or cancel it in favor of a reservation at the Candlewood Suites. The room rates are virtually identical, but both properties have their own pros and cons:
Residence Inn
Guaranteed 1 bedroom suite (this is something I value, which is why I wish Hyatt Place offered them).
Complimentary breakfast
Complimentary dinner (& drinks?) for at least three nights of our stay
A little further away from downtown Baton Rouge
Lower pet fee ($100 vs $150 at the Candlewood Suites)
Candlewood Suites
Only guaranteed a studio suite (1 bedroom suites are available, but it would cost ~$100 extra for the stay. They might upgrade us to a 1 bedroom suite, but IHG are extremely poor about giving upgrades, especially on longer stays)
Closer to downtown Baton Rouge
No breakfast or dinner
Potential to earn much more cashback through a shopping portal (~10x vs ~3x for Marriott)
Earn 25x paying for the stay on the IHG Premier credit card in addition to normal base and bonus points.
The 1 bedroom suite with free breakfast and dinner has me leaning towards the Residence Inn, although the finance and points parts of my brain are seduced by the ~10x/10% earnings through a shopping portal and 25x earnings on the IHG Premier card.
The reason this is hard to decide is because the Candlewood Suites rate is non-refundable, otherwise I'd just book both and think about it for a little longer. I assumed Marriott wouldn't run a decent promotion (hence my 7th prediction), so I was hoping IHG would've launched a new Accelerate promo by now which would make my decision easier. Unfortunately that's not the case, so I'm still struggling to decide what to do.
Summary
Submitting a couple of Best Rate Guarantee claims with Marriott was easy and, more importantly, successful. Unfortunately the short delay in Marriott processing one of my claims after I submitted it meant that I missed out on an even lower rate.
Overall though, it was a positive experience, so I'll definitely be paying even more attention to Best Rate Guarantee opportunities in the future.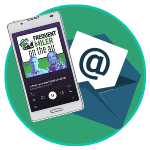 Want to learn more about miles and points?
Subscribe to email updates
 or check out 
our podcast
 on your favorite podcast platform.