In the past there have been a number of occasions where it was possible to stack different offers to make a profit when getting a Club membership at Sam's Club. That's not currently possible (to the best of my knowledge), but there are some stackable deals that can get you the more expensive $110 Plus membership for a net cost of $21 if you're signing up as a new member.
In case you're not familiar with the different between Club and Plus memberships, a Sam's Club Plus membership comes with the same benefits as Club members, along with these additional benefits:
2% back – up to $500 per year (i.e. on up to $25,000 spend)
Free shipping on most items
Pharmacy savings
Optical savings
Note that these offers are only applicable for a new Sam's Club membership – not renewals. If you have a current or recently expired membership in your name, you could have your partner sign up (using a different email address from your current membership) and add you as an additional cardholder for free.
Here's how to stack the different deals for a low cost Sam's Club Plus membership.
1) Sam's Club Chase Offer
What prompted this discovery was a new Chase Offer giving 20% back on a Sam's Club membership. It's actually valid on both a regular Club membership as well as a Plus membership. That's different from past Sam's Club Chase Offers that gave a flat $10 back when paying for a membership.
Something important to note is that you get 20% back as a statement credit when spending $50 or more with a limit of $22 back (i.e. up to $110 spend). The minimum spend of $50 is important to note because if you want to buy a discounted Club membership, this Chase Offer won't work. That's because a Club membership is $50, so if you get it at a discount, you won't be spending enough for the Chase Offer. A discounted Plus membership will work on the other hand provided it costs at least $50.
2) Dosh
I'm not sure if this layer of the stacking will work, but it could be worth a try anyway. In the past Dosh has offered cashback when paying for a Sam's Club membership with a linked card. I'm not currently seeing that as an option in the app, but a) some Dosh offers are targeted and b) I've taken advantage of the cashback Dosh offered for a Sam's Club membership in the past, so that might be the reason it's no longer displayed for me.
One caveat – from what I can remember, the last time I saw Sam's Club memberships listed in the app it stated that you had to pay full price for a membership in order to trigger the bonus cashback. That means that even if Dosh is offering cashback for a membership in your version of the app, you might not necessarily earn the cashback seeing as one of the subsequent steps involves a discounted membership. That said, I don't know if they actually enforce that full-priced requirement, so you might get lucky and earn cashback anyway. To have any chance of doing that, you'll need to link the card with the Chase Offer loaded to it in the Dosh app.
If you're new to Dosh, feel free to sign up using one of our referral links. We'll earn $10 when you sign up, connect and verify your first card and make a purchase with a Dosh merchant. However, I'm not entirely sure what you'll receive as a signup bonus. It used to be $5, then they reduced it to $1, but I'm not sure if it's gone back up now or not.
3) Shopping Portal
At the time of publishing this post, both Swagbucks and Upromise are offering 50% cashback when buying a Sam's Club membership. That's a fantastic deal which is a temporarily increased rate and it's not specified how long that'll last for.
Both of these portals have a direct link to get a $50 Club membership for $25. With 50% cashback, that'll make the net cost $12.50 which is a pretty good offer. Like I mentioned earlier though, it won't stack with the Chase Offer because that's less than the $50 spend required to trigger the deal. For most people though, it'll be worth getting the Plus membership because the net cost will only be a few dollars more.
If you do want a Plus membership, click through to Sam's Club from Swagbucks or Upromise to earn 50% cashback, but there's one more step to go.
4) Discounted Sam's Club Plus Membership
Once you've clicked through from one of those portals, copy and paste this link into the address bar. That's a special offer that reduces the cost of a Plus membership from $110 to $70. Clicking through from the portal beforehand should ensure you earn the cashback in addition to getting the discounted membership; that's how it's worked for me in the past anyway.
How It Stacks – Plus Membership For $21 (Or Less)
Provided the main layers of the stack track correctly, this is how the math works out:
Cost of Sam's Club Plus membership = $70
50% cashback from shopping portal = $35
20% statement credit from Chase Offer = $14
Net cost = $21
That's an excellent deal on a membership that normally retails for $110 and gets even better if Dosh happens to also pay out some kind of cashback.
While $21 for a Plus membership is more than $12.50 for a Club membership, it wouldn't take much to get far more value than the difference between the two. A Plus membership gives you 2% back in Sam's Cash, so you'd only need to spend $425 at Sam's Club over the course of the next year to recoup that $8.50 additional cost.
Other Stacking Layers?
Are you aware of any other card-linked programs or offers that'll stack with these to make the net cost of a Plus membership less than $21? Let us know in the comments below.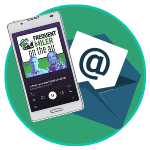 Want to learn more about miles and points?
Subscribe to email updates
 or check out 
our podcast
 on your favorite podcast platform.