Background: Early in January, I introduced the idea of challenging myself (and anyone foolish enough to join me) to earn a million points in one month. So, starting March 1, I'll do everything I can to earn as many points as I can while keeping within my ethical boundaries. As a reminder, I don't expect that a million points will have been credited to my account by March 31st: points often take quite a while to get credited. Instead, I'll track all of the points that I expect, and I'll declare victory if the expected total is over a million. Oh, and to keep things challenging, I will try to keep my net costs below $1,000.
Previous Million Mile Madness posts include:
Credit Card churn planning
In order to earn a million miles in a month, I plan to sign up for quite a few credit cards with the best signup offers. These won't get me all the way to a million points, but they'll go a long way. First, though, I need to plan carefully.
Here are the plans I've reported so far and my latest thoughts:
Chase cards: I plan to go for two Ink Plus cards (with separate businesses) and the United MileagePlus card if I can get a 50K or 55K offer, or the Sapphire Preferred MasterCard with its 40K offer.
Amex cards: I plan to go for both the Platinum Mercedes 50K offer, and the Premier Rewards Gold 50K offer.
Citi cards: I plan to go for the AA business 50K offer and the ThankYou Preferred 6K offer (which gives 5X at gas stations, grocery stores, and drug stores for a year).
Barclaycard cards: I plan to go for the US Airways personal (35K) and business (25K) cards.  I might even try to get two business cards for two separate businesses.  I'll also go for the NFL card ($400 bonus) and the Arrival World MasterCard ($220 or $440 bonus depending on which offer I get).
In this post, I'll discuss my thoughts and plans concerning US Bank cards and other bank cards.
Current cards
I currently have the following US Bank cards:
Cash+:  This was once my favorite cash back card, but it has since fallen quite a bit (see "Cash+ comes down to earth")
FlexPerks Select: This is the free version of the FlexPerks cards.  It's not a particularly good rewards card by any means (the $49 TravelRewards version is decent, though), but I keep it in order to keep my credit history and my remaining FlexPerks points alive.
My Plan
US Bank really only has one product that I'm excited about: the new Club Carlson cards. To see why I'm excited about these cards, please see "Club Carlson rocks our world… Again."  As to other banks, there are two cards that offer 35K Hawaiian Airlines miles, one from Bank of America and the other from Bank of Hawaii.  I could go for those, but I think I'll pass on this round.  The reason is that I don't want to introduce additional banks to this churn.  I'm already planning to apply for cards from Chase, Amex, Citi, Barclaycard, and US Bank.  For each of those, I expect that multiple credit pulls will be combined into one (when they hit the same credit bureau).  For example, when I apply for three Chase cards, Chase will most likely issue 3 hard credit pulls.  If all three go to the same bureau (Experian, for example) on the same day, then the bureau will combine the three into one. If I add additional banks into the mix, then there will be additional hard pulls without consolidation.  I don't think that the 35K Hawaiian Airlines offers are good enough to warrant that hit to my credit score.
Rapid Travel Chai proved that its possible to get the signup bonus for both the personal and business Club Carlson cards.  So, here are the cards I plan to signup for:
Club Carlson Premier Rewards Visa Signature: 85K points after $2500 spend.  $75 annual fee not waived first year.
Club Carlson Business Rewards Visa: 85K points after $2500 spend.  $60 annual fee not waived first year.
My hopeful tally
The Club Carlson cards offer 5X points on all regular spend (and 10X points at Club Carlson properties), so after spending $2500 I'll have earned an additional 12,500 points.  In total, I should earn 2 X (85K + 12.5K) = 195,000 points.  The Club Carlson award chart tops out at 50,000 points per night, so this total is just 5000 points short of being enough for 4 nights at their best properties in the world.  Even better, by using the credit cards' Bonus Award Nights feature for two night stays, this tally would be just shy of enough for 8 nights at any top property or 44 nights at Category 1 hotels! (Note: The Bonus Award Night feature was discontinued as of 6/1/2015.)
Note that PointChaser has been running a series of posts about the best Club Carlson properties.  You can find all of those posts here.
Reader Feedback
Please let me know what you think about the above plan. Do you have other ideas or suggestions?
Related Posts & Pages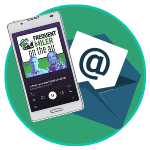 Want to learn more about miles and points?
Subscribe to email updates
 or check out 
our podcast
 on your favorite podcast platform.