1,000,546 points earned!
Background: Million Mile Madness is the fun and foolish quest to earn a million points in one month. Throughout March, I'm doing everything I can to earn as many points as I can while keeping within my ethical boundaries. I don't expect that a million points will have been credited to my account by March 31st: points often take quite a while to get credited. Instead, I'll track all of the points that I expect, and I'll declare victory if the expected total is over a million. To keep things challenging, I will try to keep my net costs below $1,000.
All points earned and expenses incurred are tracked via this Google Docs spreadsheet. See all Million Mile Madness posts (in reverse order), by clicking here.

Success!!!!!
At about 3PM Sunday afternoon, March 31, I was less than 2000 points away from my goal. So, I cranked up Kivalens, and made enough loans to get to a million points & miles, and to hopefully do some good! For details about Kivalens, see "Minimum spend requirements? Kivalens to the rescue."
So, I made it to an expected million points, but did I keep the budget to under $1000 in net costs? I believe so. In fact, right now, it looks as if I may end up with a small profit. It will be quite a while until I know for sure, though, since I have yet to sell everything bought for resale. Of the items that I've started to sell, most are selling quickly and at a profit.
Now I can finally take a break! I'll follow up later this week with information about how I did this, what types of points & miles I earned, thoughts about what I'll do with those points, and more. See you in April!
Learn about Million Mile Madness: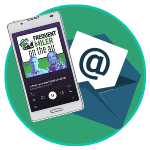 Want to learn more about miles and points?
Subscribe to email updates
 or check out 
our podcast
 on your favorite podcast platform.