A reader in our Frequent Miler Insiders Facebook group reported last night on something that will be of interest to those with plans to visit Miraval Berkshires: if you arrive after 8pm and forgo their airport transportation, you can potentially get a night for $259 inclusive of taxes and fees. At a property that can often reach north of $800-1,000 a night, seemed hard to believe, but indeed it is listed right on the transportation page of the Miraval Berkshires website.
The Deal
Miraval Berkshires offers a late night arrival package whereby in lieu of transportation from Hartford-Bradly International Airport, you can get a rate from $259 for the night before your scheduled arrival so long as you have at least one night booked beyond that (including on points). Note that dinner and resort credit are not included, but taxes and fees are included in the $259 rate
Direct link to this deal (scroll down to the "late night arrival package")
Key Terms
This is a special offer based on availability
Taxes & fees are included. Our reader reported that $259 was the all-in rate for two people, but another reader reported being told that it was $259 per person. In the end, the reader who told us about this was charged $259 total for two people.
Arrival must be after 8pm (dinner not included)
Resort credit not included
Breakfast is included
Taxes and fees are included (there is no additional resort fee)
Must book at least one night apart from the late arrival (in other words, you can't use this in conjunction with the Day Spa package)
Quick Thoughts
If you're planning a trip to Miraval Berkshires, this could be a phenomenal deal. It would certainly be worth inquiring about it.
The reader who reported this in our Facebook group found it herself on the "Transportation" page linked under "The Deal" above (you have to scroll quite a bit down the page). You can not book this rate online — you will need to call to book. That said, it might be a good idea to email first to confirm price and availability. I say that because our group member reports doing that and confirming via email that the price was $259 all-in with no additional taxes or fees. However, at check-out, taxes and a resort fee was added to her bill. She was able to refer back to the email that she had in writing to show that there should not have been any additional taxes and fees. Given that I imagine this is not a frequently-used package, it might behoove you to get the details in writing in advance.
That said, this could be an awesome way to enjoy a full first day at Miraval. Our group member reports wanting to arrive early since she had activities booked starting at 8am on the day of arrival. Being there the night before would certainly make that more convenient. And while $259 isn't necessarily cheap, it is far less expensive than the retail price of a room at a Miraval property. I should add that she was quoted $259 all-in for two people. At least one reader reported being told that price was per room occupant, but she was charged $259 total. It's worth calling to inquire.
The terms indicate that you must have at least one night booked on another package, which I believe is intended to mean that you can not have booked the Day Spa package for the next morning and get a room for $259 (I recently wrote about the decent value of a Day Spa package). The reader who shared this had booked Saturday and Sunday nights using points and was able to add a Friday late-night arrival for $259.
Keep in mind that the website indicates that this rate is subject to availability, so don't be surprised if it isn't available at times of high demand. I would bet that it would be far easier to get this deal on a weekday than a weekend, but YMMV.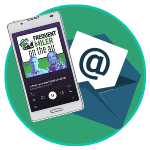 Want to learn more about miles and points?
Subscribe to email updates
 or check out 
our podcast
 on your favorite podcast platform.