In April, I published "Best Hyatt resorts for domestic US summer travel."  One of the resorts I was most excited about was the brand new Miraval Berkshires Resort in Massachusetts.  I lamented, though, that the resort was very expensive whether booked with cash or points.  Recently, thanks to two stacked Hyatt offers, it was briefly possible to book the resort at a huge discount.  And following a recent change in my vacation plans, I tried to take advantage of these stacked deals… but I failed.  For now, the Miraval Berkshires will remain on my someday bucket list.  If you're considering staying there on points in the near future, it is possible, but it's not as easy as you'd think.  Read on for details.
About Miraval
There are three Miraval resorts: Miraval Arizona, Miraval Austin, and Miraval Berkshires.  Miraval properties are all-inclusive wellness resorts, and they're part of the World of Hyatt program.  The good news is that you can book Miraval resorts with Hyatt points.  The bad news is that Hyatt has special (read expensive) award pricing for Miraval properties: 45,000 points per night for one person or 65,000 points for two.  Compared to other all-inclusive resorts in Hyatt's line-up, Miraval costs way more.  Here are some alternatives:
As you can see above, most Hyatt all-inclusive properties cost less than half the number of points as Miraval when booked for two.  Miraval, though, includes more complementary activities (at least, more than Ventana — I'm not sure about the others) and includes a $175 per day resort credit for each guest.  So, for example, on a four day stay, each guest would have $700 to spend on paid activities (not all are free), spa services, chef's table dining, etc.  One nice thing too is that the credit can be used anytime during your stay.  This contrasts with many resort destination fees that include property credits that are "use it or lose it" each day.
Despite the added resort credits, I still consider Miraval to be a very expensive award redemption.  Don't get me wrong: it may be worth it, but it's expensive.
Miraval's Buy One Get One (BOGO) deal changes it up
For stays through December 31, 2020, Miraval is offering two award nights for the price of one.  You only get resort credits for the paid nights, but still that chops the up-front cost of an even-numbered-days stay in half.  Even better, if you check out by October 8th, you'll get additional points back!  This is thanks to the current World of Hyatt promotion that offers a 15% rebate on award stays for all members or a 25% rebate on award stays for World of Hyatt credit card holders that are completed by October 8th, 2020.
Problems booking the Miraval Berkshires Resort
You can't book online
Well, you can book online, but you can't get what you really want.  The Berkshires property is the only Miraval property that allows online point bookings.  And it works — I tried it.  But it doesn't apply the BOGO offer.  And there's no way to add a second guest.  It only works if you put a single guest into the search criteria.
Long phone waits
When you call Miraval, you get asked to press 1, 2, or 3 for the property of your choice.  3 is for the Miraval Berkshires.  Pressing 3 also leads you to an interminable wait to talk with a person.  When I've called other times for the other Miraval properties I got right through.
Limited BOGO availability
I tried to book a last minute 4 night stay at the Miraval Berkshires for the last full week of August.  There was plenty of availability online for 1 person, so I didn't think it would be a problem.  I was wrong.  When I finally talked with a rep, he told me that they had been slammed with BOGO reservations and so they changed the policy.  At the Berkshires resort, they were only accepting a limited number of BOGO reservations (and no more were available in August).  Plus, they were limiting the reservations to those that were 6 nights or longer.  In other words, the shortest BOGO stay you could do was to buy 3, get 3.  He said that the 6 night restriction would ease up later in the fall (I think he said mid October but I'm not sure).
A few days after my call to Miraval, reader Darin was told that they are no longer accepting any BOGO reservations until October 25 (after the separate points rebate deal is over).  It also looks like the property is only accepting points reservations for stays of 3 days or longer, at least during the peak season.
Massachusetts COVID restrictions
Massachusetts currently requires almost all visitors to quarantine for 14 days or produce a negative COVID-19 test result that has been administered up to 72-hours prior to your arrival in Massachusetts. (found here).  The only current exceptions are for those from the current list of lower-risk states.  As I write this, there are only 6 lower-risk states in the list: Connecticut, Maine, New Hampshire, New Jersey, New York, and Vermont.
Since I live in Michigan and Michigan isn't currently considered by the state of Massachusetts to be a lower-risk state, I decided to scuttle my near-term plans to visit the Miraval Berkshires.
Property Reviews: Mixed
So far, a number of Trip Advisor reviews of the Miraval Berkshires have been harsh.  As I write this, the property only has a 3.0 TripAdvisor rating.  That's really bad for TripAdvisor.  According to these reviews and to some readers who have reached out, there have been lots of start-up issues (which are common with new resorts, but not fun for guests) which I'm sure have been exacerbated by COVID-19.  On the other hand, there are glowing reviews as well.  For example, reader Kimba reported that the food and service was amazing, and the property was beautiful.  And Zach Griff at The Points Guy gave the property a glowing review.
Conclusion
Despite the fact that the Miraval Berkshires is experiencing start-up issues, I would have loved to try it out.  Unfortunately, I couldn't get in on the Buy One Get One (BOGO) deal for the dates of my intended stay.  Plus, COVID restrictions made the visit impractical.  I may take a chance for later in the fall.  I wouldn't then get the 25% points rebate, but could still book the BOGO deal.  And then I'd helplessly hope for reduced COVID restrictions and for good weather.  More likely, though, I'll wait for Hyatt to run another Miraval deal of some sort next summer.  I doubt they'll offer a deal as good as the current combo deal, but maybe I'd actually be able to take advantage of it.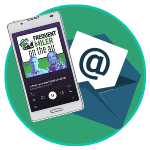 Want to learn more about miles and points?
Subscribe to email updates
 or check out 
our podcast
 on your favorite podcast platform.