Update: Hyatt has fixed the issue at the specific property I highlighted and also reached out to apologize for the confusion. More detail can be found in the section titled "Update" near the bottom of this post, but suffice it to say that they went above and beyond in making it right and more importantly I expect that readers reaching out to the Hyatt Concierge on Twitter will likely have an easier time than I did with future similar bookings.
I frequently say that I rarely ask a customer service representative a question to which I don't already know the answer. While I know most probably take that as hyperbole, I genuinely mean it: reps are so often incorrect that I typically look to real-world experiences as first-hand sources of info. Hyatt typically has fantastic customer service, but yesterday I was surprised to find that quite a few Hyatt reps were unfamiliar with how Hyatt Premium Suite upgrades on paid stays are supposed to work. If I hadn't been confident that I knew how they worked and continued to push (for hours), I may have either overpaid or believed that the booking I wanted wasn't possible. Take my story here as a reminder to know the terms and be ready to "hang up and call again" when you don't get the right answer.
The several ways to book Hyatt Premium Suites
Greg has written about some of the incredible Hyatt Premium Suites that can be booked with points (See: Finding extreme luxury in Hyatt Premium Suites). Hyatt offers several different ways to book their Premium Suites as you can see on their page outlining Free Nights & Upgrades that I'll outline in below. This post is really about the third way seen below (upgrade on paid nights), but I'm including all three options for completeness and relevance later.
Free Night Award
A Premium suite can be booked as a free night award for double the points of a standard award when available. Take for example the Grand Hyatt Washington in Washington, DC from January 15-16, 2021. As a category 4 hotel, a standard room at this Grand Hyatt can be booked for 15,000 points as a standard free night award, so the Congressional Suite, a Premium Suite at this property, can be booked for 30,000 points per night as a Suite Free Night Award (pending availability).
Points + Cash
A second option for booking a Premium Suite is a Points + Cash award. A standard room Points + Cash award costs 50% of the points for a free night award plus 50-70% off of the Standard Rate. Similarly, a Premium Suite Points + Cash award costs 50% of the points for a Premium suite free night award + 50-70% off the Standard Rate for the specific suite you're booking (usually 50% off the Standard Rate). So whereas a free night in the Congressional Suite costs 30K points above, a Points + Cash rate costs 15K points plus $470.
The 15K points is half the points for the Premium Suite free night award (ordinarily 30K) and $470 is half of the Standard Rate for that suite (50% of $939).
Premium Suite Award
A third distinctly different way to book a Premium Suite is as a room upgrade on a paid nights. In this case, there are two different ways it will price depending on whether you are booking a non-resort or a resort.
At a Hyatt hotel (non-resort property), a Premium Suite Upgrade award requires that you pay the Standard Rate of a standard room (at minimum) and 9,000 points per night.
At a Hyatt resort, a Premium Suite Upgrade Award requires that you pay the Standard Rate of a deluxe room and 9,000 points per night.
The Grand Hyatt Washington is not a resort (but note that some city hotels are classified as resorts, so this isn't always intuitive). The "standard room" (One Queen Bed) at the Grand Hyatt Washington starts at $189 on my example night. Note that this room is also available at cheaper rates (the "Member Rate" or "Advanced Purchase Rate" or "Members Advance Purchase" rate), but a Premium Suite award is based on the Standard Rate.
You could therefore book the Congressional Suite for $189 plus 9,000 points per night as an upgrade award on a paid stay.
That's a great deal both from the perspective of paying very little cash outlay for a $940-per-night suite and given that $189 essentially saves you 21,000 Hyatt points per night (over booking the Premium Suite as an award stay for 30K per night).
Note that the Premium Suite upgrade award costs fewer points and less cash than Points + Cash (the previous section's 15K points plus $470) and this Premium Suite upgrade award is a different type of award than Points + Cash. Now that you know that information, you are one up on three of the four Hyatt reps I chatted with yesterday.
If you're wondering why anyone would book the Points + Cash rate from the section above that required both more points and more cash (15K points and $470), I'm right there with you. Points + Cash wouldn't make sense in this situation (or most situations). The Premium Suite Upgrade on a paid rate is how I would book the Congressional Suite in this case.
If only it were always that easy. Well, the Congressional Suite is that easy because it prices correctly online….but if you run into a hotel that isn't pricing correctly online, it may not be so easy at all.
My misadventures trying to price a Premium Suite award
When Premium Suite awards (free night awards, points + cash, and upgrades on paid nights) initially launched, it wasn't possible to book them online and the only way to book them was to call or message the Hyatt Concierge on Twitter. Now, Premium Suite awards are indeed available to book online for many properties (thought note that the online booking engine does not always show all of the available suites, so it may be worth checking in some instances to see if there is the chance to book a Premium Suite that isn't shown online).
In my case, I was looking to book a Premium Suite award yesterday at a property where the online tool was not pricing it correctly. These are the basic details of the stay I was trying to book (I'll hold off on sharing the exact hotel for now):
Standard rate for a standard room was less than $200 per night
Premium suite standard cash rate was about $2,000 per night
Points + Cash was pricing at half the points for an award stay + $1,000 (as expected)
Premium Suite Upgrade was pricing at 9,000 points plus just over $1,000 per night. This price didn't make sense.
That Premium Suite Upgrade did not appear to be pricing correctly at Hyatt.com. I couldn't make sense of where they were getting the $1,000+ per night for the cash portion of the upgrade award, so I tried several other channels and I was surprised at the lack of familiarity with upgrade awards.
My Hyatt Concierge
I first reached out to My Hyatt Concierge via email to inquire about booking the premium suite I wanted for the Standard Rate of a standard room plus 9,000 points per night.
My Hyatt Concierge informed me that there is no such thing as 9,000 points plus paying the Standard Rate of a Standard Room. She told me that it should be 9,000 points plus 50% of the Standard Rate for the suite. I explained to her that Points + Cash offers the room for 50% of the standard rate for the suite, but I was looking to book an upgrade award on a paid stay, which is a different type of award.
She dug in on her explanation. I actually already had a reservation for the room I was inquiring about that I had made for the standard rate plus 9,000 points per night (rates had since dropped, so I was looking to re-book for a bit less) and she told me that the agent who helped me make that reservation was wrong and that the hotel may not honor my reservation since it was for so much less money than the full standard rate of the suite.
I quoted the section of the World of Hyatt Program terms that explains how room upgrade awards are supposed to work (bold is mine for emphasis):
(c) Room Upgrade Awards

1. Suite Upgrade Awards: A Room Upgrade Award for suite accommodations ("Suite Upgrade Award") may not be redeemed at all Hyatt hotel or resort locations and may have minimum room-type and rate requirements for the underlying reservation, including as described below. Suite Upgrade Awards are only valid for the type of suite specified by the applicable award at the time of redemption and only at participating Hyatt hotels and resorts that offer that type of suite accommodations (subject to the exclusions set forth below). In order to redeem a Suite Upgrade Award at a Hyatt resort, a Member must pay the Standard Rate for a minimum of a deluxe room (such as partial ocean view, ocean view, slope view, Dreamcatcher or Sunrise room, etc.). In order to redeem a Suite Upgrade Award at a Hyatt hotel (that is not a resort), a Member must pay the Standard Rate for a minimum of a standard room.
My Hyatt Concierge explained that since I was looking at a Premium Suite, the section above was not applicable (though the section goes on to talk about both Standard suites and Premium Suites). I think the confusion was that she was thinking of a Globalist Suite Upgrade Award rather than the point-based award I was trying to book and she was only familiar with Points + Cash, not the upgrade on a paid stay.
I couldn't get her to agree that the type of award I was trying to book existed. Since the cash portion on Hyatt.com was about half of the standard rate for the Premium Suite, she held firm on the explanation that the cash portion for this type of award should be 50% of the rate for the suite in question. After a couple of emails back and forth, it was clear I wasn't getting anywhere.
Twitter rep 1
I next tried the Hyatt Concierge on Twitter. I have often said that the Hyatt Twitter team is not just the best in the business, but the best in business, full stop. Service is consistently excellent and I find that the Twitter team typically understands exactly how these things should work.
However, the first rep with whom I spoke told me that the option to book a suite upgrade by paying the standard rate for a standard room plus 9,000 points per night did not exist. To be clear, I asked generally how this works to start rather than specifically about the hotel I was looking to book.
As you can see, the first rep told me that the option to upgrade using points is not based on the standard room but rather a discounted rate for the suite. (to be clear, that's how Points + Cash works, but I wasn't asking about Points + Cash)
I pushed back with the pertinent section of Hyatt program terms and she dug in with the same exact explanation as My Hyatt Concierge: essentially, she said that the section of terms I was quoting was about using Globalist Suite Upgrades and not when using points and that when I use 9,000 points per night I'd have to pay a discounted rate based on the suite's standard rate.
I have to imagine that the average customer would quit there. Both my assigned concierge and the Twitter rep agreed that what I wanted to do was just not a thing but rather that the 9,000-point Premium Suite upgrade was based on a discounted rate for the suite. As I continued to push back, she said "We cannot book a standard room and use the points to upgrade to the suite and keep the same rate." I knew they were both wrong, but even I started to question my understanding at this point.
Twitter rep 2
After spinning my wheels with Rep #1 for a while, a second different rep stepped in. By this point, I had brought in the Grand Hyatt Washington example I used above in this post to make it clear that the Premium Suite upgrade doesn't price at 50% of the standard rate for the suite but rather 9,000 points plus the standard room at the standard rate (I was just trying to establish that upgrade awards exist as I knew them to work). I pointed out that the standard rate for that Congressional Suite was $939 but the upgrade award was $189 plus 9,000 points — and $189 is the price of a standard room at the standard rate. This was the response:
The rate with points+cash is the rate that it would be for the suite and when paying the standard rate is based on what the rate is for that day which does differ than when using points+cash. What [the previous agent] said is the best way to really explain the rate plans.
I didn't totally understand that, but I clarified that I'm not talking about Points + Cash but rather a Premium suite upgrade on a paid night. I pointed to this page that explains the different types of awards several times. Eventually, rep #2 said this about the Grand Hyatt Washington Congressional Suite:
There are a two different rate plans for that premium suite and it is confusing because of the cost of the suite at a standard rate. The system shows the rate of $469.50 plus 15,000 points which is higher rate and requires more points than the $189 and 9,000 points. I will have to get more clarity on that because it does not seem correct to me.
Clearly this rep wasn't familiar with the fact that Points + Cash and upgrade awards are different things. I again provided the link to the different kinds of awards — again, at this point I was just trying to establish that upgrade awards for 9K points plus the standard rate exist.
Then someone else stepped in and explained that there are indeed two different rate plans and explained to me the difference between Points + Cash and room upgrade awards (which was precisely what I had been trying to do for 90 minutes at that point). I figured we were finally heating up!
Twitter rep 3: Social Media Manager
At this point, I said this is exactly what I've been talking about and I'm looking to book an upgrade award, not Points + Cash. I pivoted back to my original hotel and asked what the rate should be for an upgrade award, not Points + Cash.
The conversation then switched over to a Social Care Manager who was responding to me (she might have actually been the 4th Twitter rep because one person didn't sign messages). She quoted me the same $1,000+ per night plus 9,000 points that everyone else had for the upgrade award. I asked her where the $1,000+ was coming from since a standard room was far less. She responded with this:
That is a very good question! This property is listed as a resort property, thus resulting in their upgrade rate plans being associated with the higher room category.
I hadn't expected this property to be a resort (and when I originally made my reservation, I don't think it was), but it turned out she was right about the fact that the property in question is classified as a resort now. Fair enough, but I pushed back for what felt like the millionth time (nearly 3 hours after starting my chat with the Twitter concierge) and asked what room type it was based on since there were no room types at all priced at $1,000 per night at this property for those dates. The ~$1,000 price didn't seem to be associated with any room type at all.
At this point, she finally realized something was wrong:
Hmm – so sorry for the confusion on this one. I see the discrepancy here in that rate. I will need to reach out to our data services team to have this corrected as it appears it may be built in the system incorrectly. Is this something you were wishing to book? We can book it now to hold it if you wish until we get it adjusted.
Finally! It took a lot of pushback to get someone to both understand how an upgrade award should work and realize that the pricing was wrong. I asked her which room type the upgrade should be based on since this "resort" (they use that term loosely) has no rooms labeled "deluxe". She couldn't say for sure without reaching out to a separate team that handles this but she said that at maximum it would be about $217 per night based on the various room types. Yeah, like eight hundred bucks less than the price told to me by my Globalist concierge, the Twitter team, and this social care manager initially. On the one hand, the premium suite is an amazing deal. On the other hand, who would get that deal if they didn't know they could keep pushing for it?
In Hyatt's favor I'll say that this rep did offer to hold the reservation while they figured it out. That is far better service than I would expect from competitors like Marriott. In this case, I didn't need that since the rate for a "deluxe" room was higher than the standard room I initially booked when I booked my upgrade (again, I originally started this train in motion to see if I could re-book at the now slightly reduced standard room rate — the difference in price wasn't worth all this hassle, but I wanted to know how it works for the purposes of the blog). By this point in the conversation, it wasn't about the rate change anymore — I was just trying to establish that I wasn't nuts.
In the meantime, I reached out to our Hyatt contact to also confirm that I'm not nuts and I did get that confirmation — indeed, upgrade awards should be at the standard rate for a standard room at non-resorts or the standard rate for a deluxe room at resorts. Good luck knowing what a "deluxe" room is at a resort or whether the Hyatt.com engine is pricing that correctly because clearly it doesn't always and you can't necessarily count on a rep to notice that it's wrong when it is.
The key takeaways
Hyatt Premium Suite Upgrades can be a monster value. Getting a $2K suite for 9,000 points plus a couple hundred bucks is a fantastic deal. I'll share more details about this after my stay.
A lot of reps may not know these awards exist. Push back. Then push back again. Be ready to "hang up, call again". Hopefully reps will become more familiar with this type of award, but as you can see in this post they may not be.
Even the best in the business are sometimes just flat out wrong. Keep pushing when you know you're right. If you don't, you may either way overpay or not know what you could have gotten. Customer service agents from banks and loyalty programs often don't know every intricate detail of their programs and can often be mistaken, so don't count on the first or second answer as the correct answer.
That last point is really the important one. A customer who took it for granted that their concierge must be correct and/or that the first Twitter rep (or two) must be correct or even that the Social Care Manager was initially correct would have either far overpaid or not thought the room was available (or I might have worried that my reservation wouldn't be honored!), so it always pays to know before you jump in. When you're not sure about something, ask others who have done it. In my opinion, this is one of the key values of belonging to groups like our Frequent Miler Insiders Facebook group where you can ask other people about their experience. I guarantee that someone in the group would have known how these premium suite upgrades are supposed to work right away.
Finally, it's worth noting again that Hyatt's customer service is typically the best in the business. It's not common for them to be this far off and part of me doesn't blame agents for being a bit confused about the fact that there are so many different ways to book premium suites and they probably don't encounter these types of bookings every day. I do wish that they had been more receptive to me pointing out program terms, but I took this as a good learning experience to know the terms and to stand firm when you do. Customer service just isn't always right, so be ready to dig in (politely) and the rewards can be huge.
Update 8/17/21
The social media manager I dealt with yesterday took the initiative to reach out to my Globalist concierge to explain premium suite upgrades and my concierge in turn very genuinely apologized to me for not being familiar with this program feature. They both updated me when the mispricing problem at the hotel I was highlighting got fixed.
Apparently, when I originally booked my reservation months ago, the hotel was not categorized as a resort and that explains why I had previously made a reservation for a standard room at the standard rate plus 9,000 points per night to upgrade to the premium suite. However, when the hotel was re-categorized as a resort (just a few weeks after I made my reservation), the rates for these upgrade awards did not get loaded correctly.
The IT department fixed the mistake today and both the social media manager and my concierge apologized for the misinformation and inconvenience and they credited my Hyatt account with 9,000 points in an effort to make it right. That was unexpected, but the effort here (from the social media manager contacting my globalist concierge to both of them following up with both IT and then with me when the problem was fixed) is a classic example of how Hyatt often goes above and beyond expectations to fix things when a mistake is made. More importantly, the good news is that I expect that at the very least the Twitter team will likely be more acutely aware of how these upgrade awards work and that is really the result that matters for readers.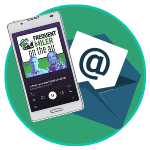 Want to learn more about miles and points?
Subscribe to email updates
 or check out 
our podcast
 on your favorite podcast platform.