Club Carlson announced today that they have re-branded to become Radisson Rewards. There were some negative changes in terms of points earnings for mid-tier members (more on that below), but one interesting change came to the former Club Carlson Visa cards (now apparently the Radisson Rewards Visas): all Radisson Rewards Visa cardholders can now earn up to 3 free nights annually based on spend. That's in addition to the points earned based on spend. With the Premier version of the personal card or the Business card, if you maxed this out you'd earn enough points for an additional 2 free nights anywhere (or more at lower-tiers) — and that's before considering the 40K annual bonus for renewal. While Radisson Rewards isn't for everyone, that's a huge improvement for Visa card holders.
The Deal
New Big Spend Bonus on the Radisson Rewards Visa cards: upon renewal, earn one free night with each $10K in net spend up to $30K net spend (3 free nights max)
Find more information about these cards (being transitioned in name from Club Carlson Visa cards to Radisson Rewards Visa cards) on our Best Credit Card offers page.
Key Terms
Free nights are only valid for Radisson Hotel Group hotels in the United States
Free night certificates are valid for one year
Quick Thoughts
This is a nice big spend bonus for a hotel credit card. While you can earn hotel elite status with spend on several other hotel credit cards and you can earn one free night per year based on spend thresholds with the new Amex Hilton cards (See: Hilton Amex Cards. Everything you need to know.), the chance to earn 3 free nights with $30K spend certainly stands out from competitors (See Best Big Spend Bonuses for more on big spend bonuses available on other cards). What's more, you're still earning 5x on the $30K spend with the Premier and Business versions of the Radisson Rewards visa cards. Between the 150K from spend and 40K annual anniversary points on those cards, you would end up with 3 free nights + 190,000 points after 30K spend. That's enough points for two free nights at Radisson's top tier:
Unfortunately, you're limited to using those free nights at properties in the US. Radisson Hotel Group doesn't have many high-end properties in the United States. In fact, they have just four Category 7 properties in the US and four more in Category 6. Out of those eight hotels, three are in the Minneapolis metro area, two are in New York, and one is in Canada (where you can't use your annual certificates) — meaning that the geographic distribution of the top two tiers is limited to four cities/metro areas: New York, Chicago, Minneapolis, and Anaheim. Of course, there are many properties in lower tiers where you could stretch your points further. See hotels by category here.
Note that I'm not finding much updated information about these three free nights on the website yet apart from a brief mention in the press release. I followed up for more information and a representative confirmed that this new big spend bonus would apply to all of the current versions of the Club Carlson Visa cards (now Radisson Rewards Visa cards):
Along with the above news about the credit cards, Radisson Rewards announced some changes to earning structure on paid stays. This isn't related to the credit cards above – rather, this is just the general earning structure for members on paid stays. Gold and Silver members will earn fewer points on paid stays with the new earning structure. Whereas Silver members used to earn 23 points per dollar on Club Carlson spend and Gold members earned 27 points per dollar, they will now earn 22 and 25 points per dollar respectively.
That's bad news for mid-tier loyalists (including those who receive Gold status from the Premier card) who count on earning points from paid stays. The earnings will not change for members with no status or Platinum members.
On the flip side, status can now be earned with fewer nights, and these tiers are being awarded retroactively — meaning that if you stayed 60 nights last year but fell short of Platinum based on the old structure, your status should now be upgraded.
Overall, the gains certainly outweigh the losses for credit card holders who will go after the big spend bonus and the devaluation isn't huge for non-cardholders. As far as rewards program changes go, this isn't bad.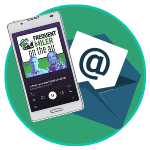 Want to learn more about miles and points?
Subscribe to email updates
 or check out 
our podcast
 on your favorite podcast platform.