The US Mint is releasing a new one ounce palladium coin tomorrow. This represents a potentially great opportunity to knock out the minimum spend requirement on a new credit card in one go while also making a profit of $50 or more.
The Deal
Buy American Eagle 2020 One Ounce Palladium Uncirculated Coin from the US Mint for $3,000 + $4.95 shipping.
Key Terms
Offer goes live at 12pm ET September 24, 2020.
Product limit of 10,000.
Limit 1 per household.
Quick Thoughts
If you're wondering why you'd want to drop $3,000 on a small piece of metal, there are two reasons. First, $3,000 is often the minimum amount of spend required to earn the welcome bonus on a new credit card, so this deal can help you knock that out in one go. Alternatively, it can help you hit a big-spend bonus on another card, $60+ cashback on a 2%+ card, etc.
The second part is the more important element if you're not interested in collecting coins. For those of us who are non-numismatists, you can immediately resell the coin to a buying club for an immediate profit. The benefit of selling to a buying club is that you have a guaranteed buyer and know the rate you're definitely selling at. You could also resell the coin on eBay or elsewhere yourself; the profit is potentially more that way, but there's no guaranteed buyer there unless you've already lined up a deal with a company or private buyer.
I'm aware of a couple of buying clubs who are offering a profit on this deal. Please note that I'm not recommending that you actually do this deal and resell to one of these companies, so you'll need to assess your own risk tolerance in case there's a problem with the transaction. That said, I've only heard of/experienced good things with these two companies.
PFS Buyers Club
Resale price = $3,055, so a profit of $50.05 after the shipping fee.
I've never done one of these deals through PFS Buyers Club, but I've heard numerous data points of people selling to them and have only heard good things.
The way their process works is that you'll have the coin mailed to you, then PFS will provide a prepaid FedEx shipping label for you to forward on to them once it's arrived.
They have a few requirements:
You must be approved before making the purchase. If you do not receive a PFS ID or an email confirmation to purchase the coin, you will not be reimbursed.
On the same note, since we want to fill our entire purchase order and are not accepting extra opt-ins, if you do want to partake in this deal, please make sure that you will be available to make the purchase at exactly 12PM ET.
We cannot afford to be a backstop for people wanting to speculate afterward. Any unfilled quantity we have, could have gone to someone else that may not have been approved for the offer because of your spot. If you opt in – you must be fully committed to fulfill the deal.
Important – We need our buyers to place their orders as close to 12:00PM ET as possible. We are therefore not committing to purchase any coins that were ordered after 1:00PM ET.
Here are the full terms for the PFS Buyers Club deal:
Click the green "Opt in" button below to opt in to the deal. More detailed instructions will be posted on this page after you opt in.
On September 24th, at (as close as possible to) 12:00PM ET, you will purchase 1 American Eagle 2020 One Ounce Palladium Uncirculated Coin and have the order shipped to your home or office.
You must input your Order Number in your "My Orders" page by 7:00PM on September 24th.
When the order arrives, you must keep the box sealed. This even refers to the outer UPS box – do not open the box at all.
You must ship the coin to PFS via the prepaid return label within 2 business days of receiving it.
You will receive a receipt from PFS Buyers Club once your order has been received.
Payment will be sent via e-Check, PayPal, or check within 7 business days of the coin being delivered to a PFS Buyers Club.
The Card Bay
Update: The Card Bay has now advised that their end buyer has pulled out, so they're no longer offering to buy these coins.
Resale price = $3,079.95, so a profit of $75 after the shipping fee.
The Card Bay is a gift card reselling company, but they've gotten in on the last one or two US Mint coin deals and have offered better rates than PFS Buyers Club.
I haven't done a coin deal with them yet, but have resold gift cards to them consistently for the last couple of years. I've always had a great experience with them and have always received payments on time. If I was to do this deal, I'd personally be more than happy to resell to the coin to them, especially seeing as they're offering a higher payout than PFS. However, that's not a recommendation that you should do so – I'm just comfortable with that based on all my past transactions with them.
Here's a list of the terms if reselling to The Card Bay:
Item to purchase: https://catalog.usmint.gov/american-eagle-2020-one-ounce-palladium-uncirculated-coin-20EK.html
You may order using regular shipping from the US Mint. The cost to ship is $4.95.
You will receive a payout of $75 above the cost of the coin + regular shipping.
We will provide you with a shipping label. The coin must be shipped out within two days of receipt.
Upon ordering the coin, you will be required to provide us with your order number and email address used to purchase the coin.
You agree to not open the box when you receive it from the US Mint, instead you will need to place it inside another box and ship it out.
You will receive payment within three (3) business days of receiving your coin via ACH to the account on file with The Card Bay.
By signing up for this deal you understand that you are committing to sell us your coin whether or not the value goes up or down after the release.
By opting in to the deal via the form above, you are committing to sell us the coins at the stated price. We rely on our members commitments to sell these coins to us, just like you rely on us to buy it from you.
Additional Tips For This Deal
The Card Bay has also provided a handy list of tips if you're interested in participating in this deal which are useful to know even if you're not planning on reselling to them:
Please make sure you are available a bit prior to 9am Pacific (12pm Eastern) so that you're signed in and ready.
We expect the site to be choppy in the first few minutes, so please keep refreshing and be persistent.
Make sure you have an active US Mint account. If you don't, you can register here https://catalog.usmint.gov/on/demandware.store/Sites-USM-Site/default/Account-StartRegister
Make sure your US Mint account has your correct address – it's best if your billing and shipping addresses are the same
If you're placing multiple orders, make sure that neither shipping nor billing addresses are duplicates.
Make sure your US Mint account has your updated credit card info stored.
Will I Be Doing This Deal?
I've sat out the last few US Mint coin deals due to our unique living situation. We live in hotels and Airbnbs and used to move every 5-7 days, so having a $3,000 coin sent to a hotel was too risky for my liking in case there was a delay in shipping and we'd moved to a different city or state by the time it arrived.
COVID-19 has slowed our travel right down though, so we're currently staying longer in each place. We're about to be spending two weeks in the same hotel, so this deal is more of a possibility because even if shipment was delayed by a week, we should get it in time.
There are two possible issues with me actually participating in this deal though. The first is that I'd be having the coin shipped to a hotel; seeing as the address wouldn't match my billing address, the US Mint might choose to decline the transaction due to fraud concerns.
The second is that I'm due to be out at midday tomorrow, so I'll be trying to order on my phone or using my phone as a hotspot if bringing my laptop along. With high demand for this deal, my slower ability to jump on this deal might hurt my chances.
Many of you won't be affected by those issues though, so if you're interested in this deal then be sure to follow whatever steps are necessary for the company you want to resell to, plus register all your details on the US Mint website tonight or tomorrow morning so that you're teed up and ready to go.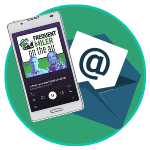 Want to learn more about miles and points?
Subscribe to email updates
 or check out 
our podcast
 on your favorite podcast platform.