The quickest and easiest way to amass points and miles is through credit card welcome bonuses.  In this post I'll demonstrate a credit card plan for a beginner starting from scratch to amass over 500,000 points in about a year.
This post was first published a year ago.  Since then some new credit cards and new credit card benefits have hit the scenes, and many welcome offers have changed.  So, I've rewritten this post to reflect current conditions.  Please note that this is a constantly shifting landscape so recommendations for even 3 months from now may no longer be valid at that time.  If you subscribe to our newsletter, though, you'll be kept up to date with these changes as they happen.
Caution! 
There's a reason that credit card companies are willing to give away points & miles. They make a lot of money from interest and fees. Interest and fee payments can quickly wipe out the benefits gained from signup bonuses. The only way to come out ahead is to
pay your credit card bills in full, every month
. If you can't do that, then I highly recommend against signing up for new credit cards. Further, every year when annual fees come due you should evaluate whether the card is worth the fee. If not, cancel it or call to downgrade it to a fee free card. To avoid losing points,
see our checklist for cancelling credit cards
.
---
Assumptions
It's impossible to make a general plan that applies to everyone.  Readers differ drastically in terms of their financial situation, credit worthiness, ability/willingness to apply for business cards, travel goals, travel preferences, and interest in learning the tough stuff (such as how to eek out the most value from your airline miles).
All of those complicating factors just scratch the surface.  For this post I'll make the following assumptions about the reader:
Good credit score
Hasn't applied for any new credit cards in the past few years.
Typically spends about $1,500 per month via credit cards
Additionally spends $1500 per month in rent
Does not have a business
Relationship status: single
Travels mostly domestically, but would like to do more.  Would also like to travel internationally a couple of times per year.
Not interested in learning rewards programs in-depth.  Prefers a simple approach to earning and spending rewards.
Given the above, I can look at current credit card welcome offers to suggest a simple beginner credit card plan…
Beginner credit card plan overview
Contrary to conventional wisdom, opening a bunch of new credit card accounts won't hurt your credit score long term as long as you pay your credit card bills in full each month and avoid charging near your limit (e.g. it's better to keep your credit utilization low relative to the amount of credit you have available).  In fact, many people see their credit score increase a few months after starting to apply for multiple cards.  The general process for earning points this way is described in our Start Here page.
When you get started, if all goes well you'll earn lots of rewards and your credit score will go up a bit (or remain relatively stable).  On the other hand, once you've opened a bunch of cards, it will be harder to get approved for new cards from certain banks.  Chase, in particular, has the dreaded 5/24 Rule.  If you have opened 5 or more cards in the past 24 months, from any bank, Chase won't approve you for any more cards. For that reason, anyone considering applying for a bunch of credit cards should think seriously about starting with Chase. Chase has quite a few outstanding cards and it would be a shame to lose your ability to get those cards due to opening cards first from other banks.  See: "Must have" Chase cards for more details.
Capital One is also extremely hard on approvals for those who have opened many new accounts.  I'm not aware of any hard and fast 5/24 rule, but anecdotally they seem to weigh recent card openings very heavily against the applicant.  Personally, I haven't been approved for any Capital One cards despite having an excellent credit score.
In my opinion, the Capital One® Venture® Rewards Credit Card is particularly good for those starting out with credit card rewards.  This card earns 2X everywhere, and points (they call them "miles") are very easy to redeem.  Simply charge travel to your card and then you can use points "miles" to "erase" those statement charges at a value of 1 cent each.  As you get more advanced, you can alternatively transfer points to airline partners.  If you know what you're doing, this can lead to far more value from your points.
For the above reasons, the plan I've put together focuses first on obtaining the Capital One Venture Rewards card and a number of "must-have" Chase cards:
Note that Chase offers cards from three hotel chains: Hyatt, IHG, and Marriott.  Depending upon the reader's hotel chain preference, it can make sense to go for the Marriott card or IHG card instead of the Hyatt card.  For those considering Marriott, keep in mind that Amex also offers a Marriott card, so once you are over 5/24 it's still possible to pickup a new Marriott card (the Amex version).
A no-business-card plan
The scenario here is that the reader doesn't have a business and therefore can't or won't apply for business cards.  It's important to consider this decision carefully before proceeding.  By ignoring business cards, you'll soon lose the option to open Chase business cards (due to the 5/24 rule), and in my opinion these are some of the best rewards cards on the market.
That said, I realize that many readers are hesitant to open business cards because it seems scary or unethical.  For that reason, the plan detailed below focuses only on personal cards.  I'll follow up in a later post with a plan that includes business cards.
Applying for Business Credit Cards

Yes, you have a business: In order to sign up for a business credit card, you must have a business. That said, it's common for people to have businesses without realizing it. If you sell items at a yard sale, or on eBay, for example, then you have a business. Similar examples include: consulting, writing (e.g. blog authorship, planning your first novel, etc.), handyman services, owning rental property, renting on airbnb, driving for Uber or Lyft, etc. In any of these cases, your business is considered a Sole Proprietorship unless you form a corporation of some sort.

When you apply for a business credit card as a sole proprietor, you can use your own name as your business name, use your own address and phone as the business' address and phone, and your social security number as the business' Tax ID / EIN. Alternatively, you can get a proper Tax ID / EIN from the IRS for free, in about a minute, through this website.

Is it OK to use business cards for personal expenses? Anecdotally, almost everyone I know uses business cards for personal expenses. That said, the terms in most business card applications state that you should use the card only for business use. Also, some consumer credit card protections do not apply to business cards. My advice: don't use the card for personal expenses if you're not comfortable doing so.
How much spend?
Most credit card offers require meeting spend requirements in order to earn an early spend bonus.  And, in most cases, 3 months is the magical amount of time you have to meet those requirements.  So, let's look at how much spend our fictional person can achieve in three months:
Since our fictional person spends $1500 per month on credit cards, he/she already spends $4500 every 3 months.  Additionally, he/she could spend another $1500 per month via credit card by using a bill payment service like Plastiq to pay rent (please see this post for details).  Plastiq would charge $42.75 in fees (2.85%) for each $1500 bill payment.  That fee can be well worth it in order to qualify for welcome bonuses.  Altogether, it's possible for our fictional newbie to spend $9000 in 3 months.  I'd prefer a plan that limits Plastiq fees though, so I'll assume a total of $6,000 to $8,000 spend every 3 months.
Preparation
Before applying for any new cards, I recommend signing up for Travel Freely.  This is a free web-based tool that walks you through the process of applying for cards to earn big bonuses.  The tool keeps track of your cards including your 5/24 status, alerts you when time is running out to complete minimum spend, alerts you when annual fees are nearly due, and much more.  I consider it essential for anyone starting out.
Here's the link to sign up (for free) with Travel Freely.  Full disclosure: Frequent Miler and Travel Freely have a business relationship, but only because I believe that this tool is truly useful for anyone into opening cards for their bonuses.  I use it to manage my strategy and those of several family members as well.  You can read more of my thoughts about Travel Freely here: Take the stress out of credit card bonus hunting: Travel Freely.
First set of cards in the beginner credit card plan:
Capital One® Venture® Rewards Credit Card
At the time of this writing, Capital One is offering a limited time 100K offer.  To get the full 100K bonus points, you would have to spend $20K in 12 months on the card.  However, if you only spend $3K in 3 months, you'll still earn the standard 50K bonus. For the purpose of this post, I'll assume that the reader will go for only the $3K spend.  However, if there's a sudden need for a lot of spend in the next 12 months, or if you can handle more spend than is assumed here, it will be great to have the option to fulfill the full $20K spend to get the full 100K bonus.
Note that the Venture Rewards card offers Global Entry / TSA Pre Check credit.  That means that you can use it to pay the signup fee for Global Entry (currently $100) or TSA Pre Check ($85) and you'll get fully reimbursed.  Global Entry includes TSA Pre Check, so you might as well get Global Entry if you have access to an interview center.
Since welcome bonuses change over time, the following display shows the current offer at the time you read this on the web:
Chase Sapphire Preferred
At the time of this writing, the Sapphire Preferred has an outstanding welcome bonus (80K points after $4K spend).  The following display shows the current Sapphire Preferred offer at the time you read this on the web:
Second set of cards in the beginner credit card plan:
91 days after your first set of applications, the small hit to your credit report caused by those inquiries should have largely dissipated.  In fact, it is common to find that your credit score is higher by this point than it was when you began.
Chase Freedom Flex
At the time of this writing, the Freedom Flex has a great signup offer: 20,000 points after $500 spend plus earn 5X points at grocery stores for the first 12 months, up to $12K in spend.  If you spend $1,000 at grocery stores for each of these 12 months, you'll max out the bonus and end up with 80,000 points!  For the purpose of this post, I'll assume that the reader will spend $1,000 per month at grocery stores (if you don't usually spend that much at grocery stores, you can always buy a gift cards for stores that you really do shop at more often).
The following display shows the current Freedom Flex offer at the time you read this on the web:
Chase World of Hyatt Credit Card
The Hyatt card has a different welcome bonus structure than the others: Earn 25K after $3K spend in 3 months and then earn another 25K after a total of $6K spend in 6 months.
The following display shows the current Hyatt offer at the time you read this on the web:
Third set of cards in the beginner credit card plan:
Apply for this one 91 days after the last set of cards.  I've only included one card this round because you may still be spending big at grocery stores with the Freedom card and you may still be completing the full spend required for the Hyatt card.
Chase United Explorer Card
At the time of this writing, the United card offer is for 60,000 miles after $3K spend.  This offer is expected to expire on 9/30/20 though, so it's likely that the offer will be different by the time you're ready for this card.
Before you apply for the United card, I highly recommend logging into your United account and going through the steps of buying airfare (you can stop before actually filling out your credit card info if you don't really have a purchase you want to make).  Somewhere in that process, you may get an offer for this card that is better than the public offer.
The following display shows the current public United Explorer card offer at the time you read this on the web:
Fourth set of cards in the beginner credit card plan:
At this point, you should have an excellent set of "must have" Chase cards and so you're free now to seek the best available bonus from any issuer.  At the time of this writing, my recommendation is to go for the Hilton Aspire 150K offer and the Amex Gold 60K offer (you'll have to space these two Amex applications about a week apart).
In general, I recommend looking at our Best Credit Card Offers page for an up to date list of cards with the best welcome bonuses.
Hilton Aspire
Amex Gold Card
Add it all up
Assuming success at getting approved for all of the above cards and in meeting the spend requirements, and assuming that the welcome offers remain the same as the time of this writing, we should have earned the following numbers of points:
* The totals shown above for the Capital One card assume one stops spend after $3,000.  If you qualify for the limited time 100K offer, then you could optionally spend $17K more to get a total of 100K points from the welcome bonus and a total of 40K points from spend.
In total, we're looking at 565,000 points & miles in 12 to 15 months.  It's actually possible to do even better than this, but this plan offers a solid start and ensures that you have some of the key cards in your portfolio for ongoing success in earning points and traveling for free.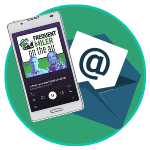 Want to learn more about miles and points?
Subscribe to email updates
 or check out 
our podcast
 on your favorite podcast platform.