As you might've seen, the new IHG PointBreaks list is out and represents a shakeup from previous PointBreaks promotions.
In the past, the PointBreaks list consisted solely of properties costing 5,000 IHG Rewards Club points per night. The new list still has some 5,000 point properties, but there are two new levels – 10,000 points and 15,000 points.
This new setup is a bit of a mixed bag. There are some positives, some negatives and some downright terrible changes (for me personally.)
So here's a look at the good, the bad and the ugly of the new IHG PointBreaks promotion.
The Good
To give IHG their due, there are some good aspects about the changes to PointBreaks:
5,000 Point Category Is Still Intact
Having some IHG hotels available for 5,000 points can still be a great deal, especially considering how easy it can be to rack up their points in one or two stays with the right Accelerate offer.
Maintaining the 5,000 point section of PointBreaks isn't entirely positive though – see the Bad section below.
Good Properties On The 10,000 & 15,000 Point Lists
In recent years, the quality of the hotels included in each quarter's PointBreaks list went downhill. There were very few aspirational properties and most weren't located in convenient places if you wanted to explore a city.
This new list on the other hand has 10 InterContinentals, 8 Hotel Indigos and far more Crowne Plazas than had appeared on recent lists. Meanwhile, there are many downtown and city center hotels such as the Holiday Inn Helsinki, InterContinental São Paulo and Crowne Plaza Moscow.
This is also the first time in a long time that I've seen discounted IHG properties close to central London. Hammersmith and Wandsworth are both in great spots to take the tube and train respectively into the city, so potentially represent great value for 15,000 points.
The Holiday Inn Express London-Dartford on the other hand isn't that convenient. Although it's marginally inside the M25, in my opinion they're playing it fast and loose with the "London" part of their hotel name.
The Bad
Very Few 5,000 Point Properties
This new PointBreaks list included just 33 properties at the 5,000 point level, less than a third of the quantity on recent lists.
Despite the inclusion of decent properties at the 10,000 and 15,000 point levels, that still represents a devaluation of PointBreaks and IHG Rewards Club points in general, especially when combined with the new 70,000 upper tier.
IHG Rewards Club made a point of emphasizing that the PointBreaks list was doubling in size to more than 200 properties. Strictly speaking that's true, but it's come at the expense of the 5,000 point level. 84% of the hotels on the new PointBreaks list cost more than they did under the old setup.
The Ugly
My Grand Plans For Our IHG Rewards Club Points Are Shot
Between us, my wife and I have ~540,000 IHG Rewards Club points. We're currently on a 5 year, 50 state road trip and are trying to maximize our points with each major chain's loyalty scheme.
With IHG, my plan was to only redeem our points for hotels on the PointBreaks list. Although a significant number of US properties on the old lists were Candlewood Suites and Staybridge Suites, that was perfect for us. Not only do both those brands have kitchens, but they're also pet-friendly (we're traveling with our dog.)
Our ~540,000 points would therefore have gotten us 120 free nights. That's because both Shae and I have the IHG Rewards Club credit card by Chase which offers a 10% rebate when you redeem your points. Four months in hotels for free – other than pet fees – would've provided amazing value for us.
Another benefit was that when paying for stays at most IHG brands, we only needed to spend $180 to earn enough points for one night in a PointBreaks hotel:
$180 * 10 base points per dollar = 1,800 points
$180 * 10 points per dollar (Spire Elite bonus on base points) = 1,800 points
$180 * 5 points per dollar (by paying with the IHG credit card) = 900 points
Total = 4,500 points for a free night (when taking into account the 10% point rebate)
If future PointBreaks lists resemble the latest one, we'll have very little chance of using our points in the way we'd hoped. At best, we'll be able to use our points for hotels at the 10,000 point level. Our saved up points will still pay for 60 free nights, but that represents a 50% devaluation in our points. Ouch.
PointBreaks? More like HeartBreaks.
Overall Thoughts
I have mixed feelings about the revamped PointBreaks promotion. On a personal level, it's terrible as it's halved the value of our points.
I know that my wife and I are outliers though. The vast majority of people are unlikely to use their stash of IHG Rewards Club points at 5,000 point properties in the middle of nowhere.
From that perspective, these changes are probably a good thing. Although PointBreaks have been devalued in one respect, the inclusion of many 10,000 and 15,000 point hotels in locations that people actually want to visit is a positive change.
These changes remind me of IHG's Last Minute Rewards. That's a promotion they launched in May 2011 and which ran for several years. With that promotion, IHG released a list of properties each month requiring half the number of points compared to normal.
The new 10,000 and 15,000 point PointBreaks levels appear to work in much the same way as Last Minute Rewards. Most of the 10,000 point hotels that I checked usually cost 20,000-25,000 points. Similarly, the 15,000 point properties I checked usually cost ~30,000 points.
I only wish that they'd relaunched Last Minute Rewards with these 10,000 and 15,000 point hotels and continued releasing ~100 PointBreaks properties each quarter at the 5,000 level.
Question
What do you think? Does this change to PointBreaks represent a devaluation in your opinion? Or does it improve your valuation of IHG Rewards Club points as there are more hotels you'd want to visit that are available at the 10,000 and 15,000 point levels?
I'd love to hear your thoughts in the comments below. Those of us who regard it as a devaluation can then commiserate together.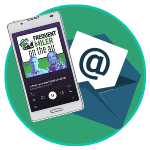 Want to learn more about miles and points?
Subscribe to email updates
 or check out 
our podcast
 on your favorite podcast platform.