Chase and Hyatt have announced a brand new World of Hyatt Credit Card has been launched effective today. The card features a lot of changes compared to the old Hyatt Credit Card, most notably a path to spend to Globalist status that looks pretty good, not to mention a terrific signup bonus. Read on for card details and how to get elite status through spend.
The Offer
Earn 60,000 Hyatt points: earn 40,000 points after you spend $3,000 on purchases within the first 3 months plus an additional 20,000 points after you spend $6,000 total in the first 6 months
Find more information and a link on our World of Hyatt Credit Card page
Key Card Details
$95 annual fee
Get one free night at any Hyatt Category 1-4 property each year after account anniversary
Get one additional free night at any Category 1-4 Hyatt if you spend $15,000 during your cardmember anniversary year
Earn 4x at Hyatt hotels (including participating restaurants and spas)
Earn 2x  on local transit and commuting, including taxis, mass transit, tolls and ride-share services
Earn 2x at restaurants, cafes, and coffee shops
Earn 2x on airline tickets purchased directly from an airline
Earn 2x on fitness clubs and gym memberships
Earn 1x everywhere else
Get automatic Discoverist status with the card
Get 5 elite qualifying night credits toward elite status each year
Earn 2 additional elite qualifying night credits for each $5,000 you spend on the card
Analysis
The short version of the story here is that this card refresh adds a ton of value to the World of Hyatt Credit Card.
A more detailed analysis of changes and additions follows.
Annual fee increase
Let's get the main negative point out of the way first: the annual fee is increasing – going from $75 for the old Hyatt Credit Card to $95 on the new card. Current cardholders will be given an opportunity to upgrade to the new card (getting 2,000 points if they are approved for an upgrade). Alternatively, they will be able to keep the $75 classic Hyatt Credit Card if they prefer. That said, I think that most people who found the previous card worth keeping will likely find the $20 increase worth the price of admission.
Speaking of current cardholders….
Current card members are not eligible to apply
Similar to the language added to Chase Sapphire applications last year, Chase is limiting customers to one or the other in terms of Hyatt cards. If you currently have a Chase Hyatt credit card, you will have to either upgrade or close it. The terms clearly state that you will not be eligible to have both cards, nor can you earn the new cardmember bonus if you've gotten one in the last two years on a Hyatt credit card:
Earn up to 60,000 Bonus Points: The product is not available to either (i) current Cardmembers of any Hyatt Credit Card, or (ii) previous Cardmembers of any Hyatt Credit Card who received a new Cardmember bonus within the last 24 months
That's disappointing for those who were hoping to stack an additional Cat 1-4 free night certificate and those who received a signup bonus on the Hyatt card within the past 24 months. The good news is that, as noted above, those members who currently have the card open should have an opportunity to upgrade to the new card and receive 2,000 points. That certainly doesn't hold a candle to earning the new cardmember bonus, but it likely beats waiting if you recently opened your Hyatt card account.
Now on to the positives:
Awesome new member bonus: 60K = 2 free top-tier nights or 15 Cat 1 nights
The signup bonus on this card trumps the previous best bonus — which had been 2 free nights at any Hyatt hotel in the world (that offer expired last year). The new 60,000-point bonus is far superior in my opinion for several reasons:
Points are more flexible (you can use these points for 2 nights at a top-tier Park Hyatt or for more than 2-weeks at Cat 1 hotels or any combo in the middle)
Points don't expire as long as you have account activity, whereas certificates expire (typically after 1 year). That applies pressure to use the certificates for max value before they are gone, which inevitably pushes some into analysis paralysis and a suboptimal redemption when the clock runs out and the certs are unused.
Award nights count toward status in the new World of Hyatt program, giving you the ability to split up this bonus to pick up some extra elite-qualifying nights.
I had an amazing stay at the Park Hyatt New York last year, where the Globalist Tier Suite Upgrade I used on an award stay scored me an amazing suite. Two nights at a place like this would be a great signup bonus.
That said, I got the most massive suite I've ever seen when I used another Tier Suite Upgrade at the Park Hyatt Mallorca. Pictured below is my suite's private patio, which extended from where I'm standing (outside of my bathroom) all the way to that archway in the distance (outside of my dining room — that sitting area was also mine). I'd be happy to use the 60K signup bonus to spend three nights here since this hotel charges 20K per night, especially if I had a suite upgrade award to use again.
But the flexibility of the points makes for the opportunity to stretch longer stays out of the bonus as well. For example, I spent about a week at the Hyatt Regency Saipan a couple of years ago. Room rates are regularly north of $250 per night, with club rooms often north of $350 per night on this small island in Micronesia with a fascinating history and some gorgeous snorkeling. The 60K bonus on the Hyatt Credit Card would be enough for seven free nights in paradise as a regular room costs 8K per night (or spend 5 nights in a club room at 12K per night if you have neither Globalist status nor Explorist status with a club upgrade certificate).
Suffice it to say that I'm happy with the welcome bonus on this card.
Of course, those points come with some cost as you will have to spend $6,000 total in the first 6 months to receive the full bonus. On the flip side, that means you would actually have enough points for at least eight nights in Saipan after completing the spend, even if only on 1x purchases.
Bonus categories: not great, but not bad
While dining and travel are bonused categories on many rewards cards (including Chase Ultimate Rewards cards that out-earn the World of Hyatt card), the inclusion of fitness clubs and gym memberships as a bonus category is the first I'm aware of a rewards card tapping into the modern trend toward physical fitness.
While it may not offer huge earning potential, it's a nice opportunity for some easy spend that may be reimbursable from your health insurance company.
Again, you can do better in the other bonus categories with other Chase credit cards, but you might be happy to earn 2x at some of them as you….
Spend your way to an extra free night
As with the current Hyatt Credit Card, you will get one free Category 1-4 night each year at anniversary. However, there is now the added benefit of an additional free night after you spend $15,000 in a card member year.  According to the terms on the application, that night will post within a couple weeks of meeting the spend:
After qualifying, please allow 2 to 3 weeks for the Free Night Award to be issued to your World of Hyatt account at worldofhyatt.com
That's pretty cool in my opinion as it gives you a path to an extra free night during your first year. Whereas you'll have to wait for your first anniversary to pass to get your anniversary Cat 1-4 free night, you could theoretically earn this free night based on spend much sooner. Some may actually prefer to wait it out until the end of their card member year. I assume that these free night certificates will be valid for 1 year from issuance. If you waited to meet the $15K spend until near the end of your first card member year and then met the $15K spend relatively early in the second year, you would get a total of 3 free night certificates in close proximity (one  free night for $15K spend in cardmember year 1, one anniversary free night, one free night for $15K spend in year 2).
That said, I don't think I'd be able to hold off on meeting the spend since you can also…
Spend your way to status
One of the most interesting things about the new card is the strong assist it provides in reaching status. While the Discoverist status awarded to cardholders is largely meaningless, the card awards 5 elite nights toward status each year. In order to earn Globalist status, you would need to earn an additional 55 nights for the first year (and 50 nights to re-qualify).
What's more is that the card also earns 2 elite qualifying night credits every time you spend $5,000 on the card, with no limit to the number of elite qualifying nights you can earn this way. In other words, you can spend your way to Globalist status with the new World of Hyatt Credit Card. And I think that may be worthwhile.
But timing is everything here. Be aware that the terms state that it could take the rest of the calendar month in which you earn them plus eight more weeks for the nights to post, so you would want to meet this spend well ahead of the end of the year.
Please allow up to 8 weeks from the last day of the calendar month when you qualify, for World of Hyatt Tier-Qualifying Night credits to be added to your World of Hyatt account.
Analysis of spending to Globalist status
Since you receive credit for 5 nights off the bat with this new World of Hyatt Credit Card, you'll need an additional 55 nights of elite credit to reach Globalist status. Since you earn elite nights in chunks of 2 based on $5K in spend, it would at first glance seem that you need to spend 28 x $5K (which actually gets you 56 nights), or $140,000. That's a large chunk of spend.
You don't really need to spend quite that much to reach status. But for a moment, let's assume you spent $140,000 on your new World of Hyatt Credit Card. Assuming that all of the spend is done in 1x categories, you would get:
200K Hyatt points (60K signup bonus + 140K based on spend)
1 free Cat 1-4 night (for meeting the $15K spend requirement in year 1)
According to our Reasonable Redemption Values, that's worth a median value of $3,480. Of course, the suite I showed above at the Park Hyatt Mallorca was going for north of $2,000 per night when I booked it, so you can certainly get more value out of your points.
But it gets better when you consider the fact that award and free night certificate stays count toward status. That's significant because the points you earn from spend could alternatively be invested in earning additional elite qualifying nights.
Each $5K spend will earn you 2 elite qualifying nights plus at least 5K Hyatt points — enough for a free night at a Category 1 Hyatt. In other words, if you use the points for Category 1 nights, you can actually earn three qualifying nights with each $5K in spend. The downside here is that you would be instantly depleting your points. I don't recommend you actually do this.
However, for the sake of exercise, let's say that you spend in chunks of exactly $5K, all of your purchases are in the 1x category, and your goal is to reach Globalist status with as little spend as possible. Let's assume you also put the signup bonus to use for Category 1 free nights in order to reach Globalist status. This isn't necessarily the most intuitive way to think about it, but this is how my mind breaks down earning status:
 60 nights required for Globalist status
  –5 nights credit from holding the new World of Hyatt Credit Card
 55 nights to be earned
–12 nights from the signup bonus (60 spent for 12 nights at Cat 1)
 43 nights to be earned
  –1 night from annual free night based on $15K spend
42 nights to be earned
Since you'll need 42 more nights based on spend, you'll need to spend $5K exactly 14 times in order to earn Globalist status (of course, the first two times would need to happen in the first 6 months in order to earn the signup bonus). After that, each $5K in spend will earn you 2 nights credit (28 nights) plus the 5K points earned from that spend will get you one additional Cat 1 night (14 nights).
In simpler terms, a total of $70K spend can yield Globalist status. That number could be less if any of your spend is in bonus categories. Assuming all spend is in 1x categories, you would have a 0-point balance upon achieving Globalist (though you wouldn't be totally empty-handed as you would receive one free Cat 1-7 certificate for reaching Globalist status).
Opportunity cost and re-qualification
This doesn't come without cost. Specifically, there is a significant opportunity cost in putting that much spend on the Hyatt credit card. For the purposes of determining first year value for our Best Offers page, we consider the opportunity cost of spending towards the minimum spend requirement versus spending on a 3% cash back card. If you were to put $70K spend on such a card, you would earn $2,100 cash back. That's the bare-minimum cost of earning status here — though truth be told, that spend could also be used to meet other card welcome bonuses which could add significantly more opportunity cost depending on your situation. However, you'll also be spending 26 nights at Category 1 Hyatts (12 nights from the signup bonus and 14 nights based on spend) plus one more free night at a Cat 1-4 Hyatt. Depending on your needs, that could certainly be worth more than the opportunity cost even before valuing Globalist benefits (free breakfast / lounge access, 4 tier suite upgrades, free parking on award stays).
In subsequent years, the spend requirements change a bit — both because re-qualifying only requires 55 nights and because you will unfortunately not have the signup bonus points available.
 55 nights required to re-qualify for Globalist status
  –5 nights credit from holding the new World of Hyatt Credit Card
 50 nights to be earned
  -1 night from annual free night based on $15K spend
49 nights required to re-qualify for Gold status
That means you will need to spend $5K a total of 17 times. If you have an annual credit card free night certificate and/or a Cat 1-7 free night certificate from reaching Globalist status the year before, you would only need to reach the spend 16 times (again, assuming that you use your points earned for free Cat 1 nights).
Should you chase status as per those examples?
My unequivocal answer to the above question is No, you shouldn't. I love Hyatt Globalist status, but unless you have an actual need for that many Cat 1 Hyatt nights, I don't see it making a ton of sense to keep checking in for Category 1 stays just to use the points and earn status.
However, it gets a lot more interesting for folks who spend some nights at Hyatt hotels each year. If you regularly stay 20-25 nights per year, you would immediately cut in half the number of nights you need to manufacture, and spend quickly becomes more realistic. If you also spend in bonus categories, you could get there even faster. For instance, $5K spend done in the 2x categories could yield as much as 4 elite qualifying nights (2 from spend on the credit card side and 2 Category 1 nights redeemed with the 10K points earned). If you use your card to pay for Hyatt stays, you'll earn points even faster.
The point is that is certainly might be worth considering a spend strategy on this card that will supplement your existing stays if you'll get enough out of Globalist status to make the juice worth the squeeze. 
Should anyone keep the old Hyatt Credit Card?
Yes! Those people who are not interested in chasing elite status might prefer to keep the old card for a cheaper Category 1-4 free night each year. That card (which will no longer be available for new applicants) will retain its $75 annual fee, so you'll save $20 per year by holding onto that card if you are only after the Category 1-4 free night certificate.
However, if you're going to do much spending on your old Hyatt Credit Card, you should consider an upgrade. With $15K spend per year, you'll earn that additional Category 1-4 certificate (and earn at least 15K Hyatt points, good for another Category 4 night). In other words, for the $95 annual fee and $15K spend, you'd have three free nights per year at a Category 4 hotel in the long run between the anniversary certificate, the certificate for $15K spend, and the points earned doing that spend.
Bottom line
The new Chase Hyatt Credit Card looks pretty exciting. The signup bonus is valuable and flexible and the ongoing benefits make it worthwhile to consider spending regularly on the card. You can definitely earn more points in most of the bonus categories with other credit cards cards, but the World of Hyatt Credit Card will give the additional benefit of earning an unlimited number of elite qualifying nights through spend. Those who have received a signup bonus in the last 24 months will not be eligible to apply, but upgrades will be available. Overall, this is a strong development that makes the Hyatt Credit Card worth a look. Find more information and an application link on our World of Hyatt Credit Card page.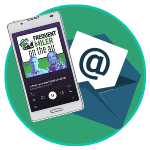 Want to learn more about miles and points?
Subscribe to email updates
 or check out 
our podcast
 on your favorite podcast platform.