Here's a quick post today about new information about the Marriott / SPG merger.  As always, you can find complete details here: Marriott SPG Ritz Transition Guide
Marriott, Ritz, SPG Credit Card News
New Marriott Business Card: According to Doctor of Credit, Chase is preparing to launch the "Marriott Rewards Premier Plus Business Card" on August 26th.  This card appears to be the business twin to the Marriott Rewards Premier Plus card which replaced the Marriott Rewards Premier card (no plus).  Since Marriott appears to be matching up their cards against Amex's SPG cards, I'd expect this card to cost $95 per year like the SPG Business Card.  That will be interesting since the old non-plus Marriott Rewards Premier Business Card currently costs $99 per year.  My assumption is that they'll stop offering the non-plus card when the plus card becomes available.  For legacy cardholders I guess they'll encourage upgrading to the cheaper card?  I'm not sure.
Ritz-Carlton Card Changes: Again, Doctor of Credit is on the job with news that the Ritz-Carlton card's point earnings will change to closely match the SPG Luxury card (not yet available).  The card will earn: 6X Marriott / SPG; 3X restaurants, airfare purchased directly from airline, and car rental agencies; and 2X everywhere else.  Doctor of Credit points out that this slightly bests the SPG Luxury card since the car rental bonus is unique and the restaurant bonus is not limited to restaurants in the US.  The Ritz card will also lose it's annual 10% bonus on points earned, but that's a small loss considering that it goes from earning just 1X on most purchases (or 1.1X with the 10% bonus) to 2X.
Point Transfers to Marriott / SPG
Amex Membership Rewards and Chase Ultimate Rewards still 1 to 1.
Several readers have asked about what will happen to point transfers from Amex Membership Rewards.  Currently, it is possible to convert Membership Rewards points 3 to 1 to Starwood and then 1 to 3 to Marriott.  This gives Membership Rewards an indirect 1 to 1 transfer rate to Marriott.  Via emails with Marriott personnel I've learned that in August, the relationship will be direct: We will be able to transfer points one to one from Membership Rewards to Marriott/SPG rewards points.
I also checked with a Chase representative to see if anything will change with Ultimate Rewards transfers to Marriott.  I was told that the current 1 to 1 transfers will continue as-is.
Point Transfers from Marriott / SPG
Amtrak end date for transfers: July 31

Amtrak has announced that after July 31 it will no longer be possible to transfer Starpoints into Amtrak Guest Rewards points.
Transfers to airlines in small increments above 1,000:
Via emails with Marriott personnel I've learned that point transfers from the new Marriott / SPG program to airline miles will be available in 1 mile increments above 1,000.  For example, you will be able to transfer 3,000 points into 1,000 airline miles; or 3,003 points into 1,001 miles; or 3,006 points into 1,002 miles; etc.  This is great because it will often be possible to transfer exactly the number of points you need.  I've orphaned odd numbers of points in various programs in the past due to the requirement by many transfer currencies to transfer 1,000 miles at a time.
For more info about the Marriott SPG Merger, see: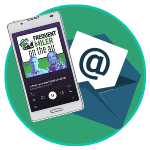 Want to learn more about miles and points?
Subscribe to email updates
 or check out 
our podcast
 on your favorite podcast platform.