Every year I like to celebrate Pi day (March 14, AKA 3/14, AKA 3.14) by showing a way to buy pie and earn 3.14 points per dollar along the way. Keep in mind, this is a fun challenge, but not a recommended approach to buying pie.
Tools needed
In order to earn 3.14 points per dollar buying pie, you need the Chase Sapphire Preferred credit card. As in past years, we're going to take advantage of the fact that the Sapphire Preferred card gives cardholders a 7% annual dividend. So, if you earn 2 points per dollar with your Sapphire card, that becomes 2.14 points per dollar with the annual dividend. We just need a way to tack on one more point per dollar…
Step 1: Go through Ultimate Rewards Mall to GiftCertificates.com
Make sure to log in with your Sapphire Preferred card so that points earned from the mall will get the 7% annual dividend. Currently, the Ultimate Rewards Mall is offering 2 points per dollar at GiftCertificates.com. Click through to GiftCertificates.com.
Step 2: Buy restaurant gift certificate
Pick a restaurant that sells pie and buy a gift card. For example, Boston Market lists the following on their menu:
Pay with a card that earns only 1 point per dollar at GiftCertificates.com. For example, pay with a Chase Ink card or a Chase Freedom card (but only if you do not qualify for the Freedom card's annual 10% bonus given to checking account holders!). You cannot pay with the Sapphire Preferred card because the point earned from this purchase will qualify for the 7% annual dividend, and that will mess up our math.
Step 3: Use the gift card to buy pie
Eating the pie is optional, but expected.
Add it up
Here's how the above procedure results in 3.14 points per dollar:
Ultimate Rewards Mall: 2 points per dollar
Sapphire Preferred 7% Annual Dividend: .14 points per dollar
Credit card spend: 1 point per dollar
Total: 2 + .14 + 1 = 3.14 points per dollar
Happy Pi Day!
See also these past Pi Day posts: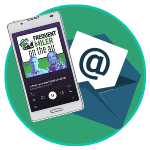 Want to learn more about miles and points?
Subscribe to email updates
 or check out 
our podcast
 on your favorite podcast platform.