This week at Frequent Miler, Greg had some great speculation about Chase's next moves and he and I offered differing takes on which hotel loyalty programs offer the most reward. Don't forget that you have until 6pm Sunday night to enter for your chance to win $10,000 fee-free dollars, which will save you $250 on fees and make it easy to hit the spend on a card or two or rake in some free rewards. You'll find all of that and more in this Frequent Miler Week in Review.
A new card is said to be coming, and Greg makes some interesting speculation about what it all means — and what card might be coming next after that. If you are under 5/24, you will definitely want to check this out as it should play into your strategy moving forward. I am still under 5/24 myself, but I think I'll pass on the new offer in the hopes that Greg's guess about the next one to come materializes in the next few months. At the moment, I'm still patiently awaiting an outcome on my Chase Freedom Unlimtied 3X everywhere app….
Last week, I wrote about a small win in getting an award itinerary on hold even though US-based agents couldn't see the award space. The trick? I called Australia. The catch? American went and cancelled the hold more than 12 hours before it was due to expire, leaving me with no award ticket and no recourse. Find out why I think it happened so you can avoid making the same mistake.
Do you have minimum spend to meet? Would you like to do it while paying bills you have to pay anyway without paying a credit card fee? In this post, Greg has your chance to win free-free payment dollars. No, those aren't real dollars. Greg isn't offering to pay your bills — he's making it possible for you to pay your own bills without incurring the usual Plastiq fee. Time is running out — you have until 6pm Eastern time on Sunday to enter, so do it sooner rather than later.
1-800-Flowers used to be a great place to stack an awesome deal — but times they-have-a-changed and now you can no longer use a promo code with Celebrations Passport free shipping. See this post to find out the best ways to stack what you still can. There's not going to be any miles in it for you, but it's still Mother's Day. No excuses.
Which chain rewards you the most for the nights you spend in their hotels? In this post, I look at it in terms of how many "average" paid nights you need to stay in order to earn free low-category free nights and top-tier free nights. I surely went into the analysis with my own biases — but I was pretty surprised by the results. Many readers shared their opinions in the comments as well.
---
What status will you have if you currently have Marriott Gold matched from SPG Gold (like those of us who have Amex Platinum cards)? Which status will you have if you spend $10K / $75K on a Ritz-Carlton credit card? We've finally tracked down definitive answers from Marriott on these questions and more, so check here for Marriott's responses….and the new questions left to pursue.
---
Of course, readers weren't the only ones with something to say about my analysis. In this post, Greg chimed in with his perspective on how to determine the most rewarding loyalty program amongst these three, and you'll want to see this as well to help you determine the right bed for your head when you're on paid stays. Those who pay with points via MS will probably want to see the upcoming post next week about the best hotels for that — but if you or someone else regularly pays for stays, check out both pieces.
---
That's it for this Frequent Miler week in review. Check back soon for this week's Frequent Miler week in review around the web and our weekly last chance deals.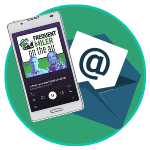 Want to learn more about miles and points?
Subscribe to email updates
 or check out 
our podcast
 on your favorite podcast platform.