Pointsyeah may just be a game changer…  Like some other tools, it offers a Kayak-like interface for finding award flights.  And, like point.me and roame, it allows searching for business and first class in one shot.  And, like AwardLogic it offers 3 day search windows.  And, also like AwardLogic, it offers flexible alerts so that you'll be notified when award flights that meet your specifications become available.  Unlike any other tool, Pointsyeah offers all of those capabilities for free.
Since this post was first published, PointsYeah has become my favorite point-to-point award search tool, bar none.  They've added more airlines to their searches, added useful filters, somehow kept United award searches working during a period when other tools could not, and their search results continue to display quickly.  Additionally, they added a new paid tier that offers even more capabilities without taking away any of the great capabilities at the free tier!
Overview
PointsYeah is one of several "point to point" award search tools on the market.  These are tools that let you enter your desired origin airport, destination airport, date of travel, and desired class of service and then will search for available award flights across many different programs.  You can find a comparison of award search tools here: Which award search tool is best?
PointsYeah stands out from other similar tools because its free tier offers most of the best features of each competing product while also delivering search results quickly.  The paid tier of PointsYeah offers features that go beyond anything available through competing products with longer search windows and many more alerts.
PointsYeah Free
PointsYeah offers an amazing amount of functionality for free.  All you have to do is sign up with your email address and a password and you're good to go with all of the following:
Intuitive search functionality (input your "from" and "to" airports, number of passengers, your preference for economy vs business/first class, and date of travel).
Able to perform multi-city and open jaw searches
3 day search window: optionally search across up to 3 days at a time.
Fast results
Excellent filtering options in the search results, including:

Airline programs
Bank programs
Number of stops
Airlines
Max Points
Max Taxes (this is great for filtering out results with huge fees)
Mixed cabin percentage (e.g. remove first class results where only a small percentage of the trip would be in first class)
Departure Time
Arrival Time

Support for 20 airline loyalty programs:

AeroMexico Club Premier
Air Canada Aeroplan
Air France / KLM Flying Blue
Alaska Airlines Mileage Plan
American Airlines AAdvantage
Avianca Lifemiles
Delta SkyMiles
Emirates Skywards
Etihad Guest
Frontier Airlines Miles
Iberia Plus Avios
Jetblue TrueBlue
Qantas Points
Spirit Airlines Miles
SAS EuroBonus
Tap Miles & Go
Turkish Airlines Miles & Smiles
United Airlines MileagePlus
Virgin Australia Velocity
Virgin Atlantic Flying Club

Ability to set up to 3 alerts for free:

Multi day alerts count as multiple alerts (e.g. a 3 day alert counts as 3 alerts)
Can limit alert to max number of stops, optionally to specific airlines or programs, number of points per passenger, and "mixed cabin percentage" (for example, you can use this to avoid getting business class results where half of the flight time is in economy)
PointsYeah Premium
PointsYeah's paid tier has all of the capabilities of the free tier plus the following:
7 day one-way search window (vs. 3 day window with the free tier)
Round-trip search window offers 3 days in each direction
21 active alerts (vs. 3 with the free tier)
PointsYeah Premium is available for the following price:
Note: Frequent Miler has an affiliate relationship with PointsYeah.  We will earn a commission if you click through from our link and sign up with the paid version of the tool
Is the Premium plan worth paying for?
This is an interesting situation.  Compared to other paid tools like Point.me and AwardLogic, PointsYeah Premium is a bargain.  At $89.99 per year, it is significantly cheaper than the competition (at the time of this writing, Point.me costs $129 per year and AwardLogic costs $199.99).  On the other hand, the free version of PointsYeah is so good that many people will find that the free tool is all they need.
I'd recommend starting with the free version.  If you find that you need more alerts and/or wider search ranges, then pay for Premium.
Bottom Line
In my opinion, PointsYeah offers best-in-class award search capabilities, even with the free tier.  The paid tier goes beyond what is available elsewhere.  There are, however, a few reasons you may be interested in looking at other tools as well:
A tool like Seats.aero is much better at finding awards when you're less concerned about flying during specific dates or from/to specific airports.  For example, Seats.aero can be used to find all business class awards between North America and Asia, whereas with tools like PointsYeah you have to search from and to specific airports.  See: Seats.aero: a wonderfully nerdy tool for finding Unicorn flight awards.
Some other tools search more programs (but PointsYeah has been closing the gap quickly)
For those new to award bookings, Point.me does a better job of stepping you through how to transfer points and how to book the award.
Specialty tools like Points.Aero, ExpertFlyer, and SeatSpy offer different capabilities that you may find useful.  Find more here: Which award search tool is best?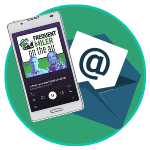 Want to learn more about miles and points?
Subscribe to email updates
 or check out 
our podcast
 on your favorite podcast platform.