Rapid Travel Chai recently spent a fun filled day in New Jersey signing up for credit cards in-branch (read his post here). His prime target was the Citi Prestige 60K offer. He had learned about the offer from this Frequent Miler post. I, in turn, had learned about the offer from this MileCards post. And now, I'm finally giving the card the attention it deserves…
Why sign up now
Speaking of the MileCards post, they did an excellent job of highlighting why this may be the best time to sign up for the Citi Prestige card. To summarize:
Many card benefits are changing on October 19th:

Benefits going away October 19th: Flight points, Airport Angel lounge access, annual $200 airline fee credit, annual companion ticket, and the Relationship Bonus.
New benefits as of October 19th: 3X points on air and hotel; 2X points on dining and entertainment; $250 air travel credit; Priority Pass Select lounge access; and Complimentary 4th night hotel stays

By signing up before October 19th, it may be possible to take advantage of both the card's current benefits and future benefits with one annual fee:

Before October 19th, use tricks of the trade to get $200 in airline fee credits.
After October 19th, but before the end of the year, it may be possible to get $250 in air travel credit. Starting January 1 it will be possible to get another $250 in air travel credit since that is a calendar year benefit.
Use the worldwide companion pass within a year of applying (details here). Travel must be completed by October 18th 2015.
And, to summarize my summary, by signing up now it might be possible to get $700 in travel credit and maybe a companion pass too, with one annual fee. The companion pass can be a big money saver, but not necessarily so (you have to book through a specific travel agency (Spirit Incentives) and the companion is charged all fees, taxes, and charges.
It's a pretty good card too
The Citi Prestige card has a number of nice benefits to justify its hefty $450 annual fee ($350 for Citi Gold members). The following are its post October 19th benefits:
Bonus categories: 3X points on air and hotel; 2X points on dining and entertainment
Lounge Access: American Airlines AAdmiral's Club and Priority Pass Select lounges
More Valuable ThankYou Points: By owning this card, your ThankYou points become more valuable. Redeem for 1.33 cents per point value toward any flights or 1.6 cents per point value on American Airlines and US Airways. Also, this is one of just a few cards that give you the ability to transfer ThankYou points to airline miles.
$100 Global Entry fee credit: Global Entry gives you faster screening when arriving back in the US after an international flight. Better yet, it gives you access to TSA_PRE for faster domestic security clearance (no more removing shoes or laptop!)
Complimentary 4th night stay: Up to twice per year, Book at least 4 nights through the World Elite Luxury Hotels and Resorts Portfolio, pay with the Prestige card, and you will be credited the rate of the 4th night on the reservation. There might be a fun opportunity here to find a hotel that is cheap during the week, but crazy expensive on the weekend such that the 4th night price dwarfs the rest of the stay.
Free golf benefits: This is a weird one, but yes the card gives you three complimentary rounds of golf each calendar year. From the T&C: "Complimentary rounds are for the primary cardmember only. The Citi Prestige card must be used to reserve the rounds, and if the round is eligible for the complimentary offer, the cardmember will not be billed. After the 3 free rounds of golf are used, the cardmember will need to use their Citi Prestige card to book and pay for additional rounds. Cardmember must book at least 3 days in advance of tee date."
Should I go for it?
The prospect of a 60,000 point signup bonus and $700 in travel credits to more than offset the first year $450 annual fee is tempting. And, there's a small chance I can even put the companion ticket to good use. Most of the other benefits of the card overlap with benefits from other cards, though. So, for me, it's about the 60K signup bonus + $250 ($700 in airline fee credits minus $450 annual fee). Until recently, though, I had given up on the idea because the 60K offer is in-branch only and there are no Citi branches anywhere near me.
More recently, I took a closer look at the 60K offer: 30K points after $3K spend + 30K points after $15K spend. Whoa! $12K extra spend is required for the second 30K points?! That's a lot. That extra $12K "signup bonus" spend only earns an extra 2.5 points per dollar. If you were going to spend that much anyway on this card, it would be well worth it. If you just want the signup bonus points, though, you might be better off tacking on another signup bonus via the Premier card (up to 50K bonus) or Preferred card (20K bonus). If I signed up for this Prestige card, I would stop at $3K spend for 30K bonus points.
In that case, let's look at the public online offer:
The public offer is 30K points after $2K spend. In my mind, that's better than the 60K offer which requires $3K spend for the first 30K points. I'm going to do it. I'm looking forward to testing out the idea of raking in $700 in airline travel credit. And, I'm hopeful that I can actually make use of the companion ticket in some meaningful way. And, maybe I can even make use of that 4th night free hotel benefit.
From 30K to 70K 30K + $400 (see Update) with one bank account
Citibank is currently offering a 40K bonus for signing up for Citigold Checking (details here). There are some downsides:
You have to jump through a few hoops to get the bonus points: initiate one direct deposit, and complete one electronic bill payment for two consecutive months
You have to pay $30 per month for Citigold Checking unless you maintain a very large balance ($50K)
You will most likely be taxed on the 40,000 points
Despite all that, the value earned would be decent. Remember that with the Prestige card ThankYou points are worth at least 1.33 cents each towards airfare. So, 40,000 points becomes $532 in flights. That's pretty good! And, on top of that, the presence of the Citigold account should reduce the annual fee on the Prestige card by $100.
UPDATE: As Kevin mentions in the comments, I goofed and referred to an old Citigold offer. There is a current Citigold offer for $400 (details here) instead of 40K points. This one requires depositing $50K to qualify
My Plan
Here's my plan in a nutshell:
Sign Consider signing up for Citigold checking online
Fulfill requirements for 40K point bonus Consider fulfilling requirements for $400 bonus
Sign up for Citi Prestige card, hopefully with a $350 annual fee (thanks to the Citigold account)
Make sure to incur $200 in airline fees on the card before October 19th
Use the card for at least $250 in airline charges on or after October 19th and before the end of the year.
Use the card for another $250 in airline charges in 2015
Look for opportunities to make good use of the 4th night free hotel benefit
Look for opportunities to use the companion pass
Look for opportunities to make use of other card benefits
I'll keep you informed as to how it all goes. What are your thoughts about the Prestige card and the CitiGold offer? Please comment below.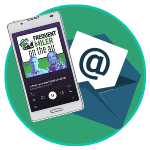 Want to learn more about miles and points?
Subscribe to email updates
 or check out 
our podcast
 on your favorite podcast platform.