In yesterday's post (Pondering Prestige. When 30K beats 60K) I described my plan to signup for both Citigold checking and the Citi Prestige card for a combined 70,000 points.  In the short time since then, I've learned a lot.  The number one learning was not to write posts late at night!  Readers helpfully pointed out errors in the original post so I spent yesterday morning publishing one revision after another.
In between revisions of yesterday's post, I spent hours trying to apply for Citigold checking online.  It turns out that its no fun trying to apply via a completely broken website.  In the end, I did succeed, but I'm still waiting for account approval.
Now, back to what I've learned…
Citigold checking:
40K points and $400 cash are different.  In my original post, I accidentally linked to an old post about a 40K ThankYou points signup bonus for Citigold checking.  The actual offer that I had intended to lookup was for $400 cash back.  While 40K ThankYou points are arguably worth more than $400, I'm happy enough to go for the cash instead.  The application page is here.  Alternatively, one can use code CZWF when applying over the phone or in-branch.
You don't have to be rich to qualify, but it will cost you.  To get the $400 bonus, you must deposit a total of $50,000 within 60 days and complete a bill payment on two consecutive months.  If you have $50K lying around and its not earning much in interest, great.  Otherwise, it seems to me that one could deposit a smaller amount, withdraw it (or bill pay it), deposit it again, etc.  There doesn't seem to be any rule about maintaining $50K in the account for any amount of time.  Of course, if you don't leave $50K in the account you'll incur a $30 per month account fee.  The $400 bonus is supposed to be deposited within 90 days "from the end of the month in which you complete all offer requirements."  So, expect it to take 5 months or longer from account opening: minimum two months to meet requirements + 3 months to receive deposit.  After you receive the deposit you can close the account (or maybe downgrade it to a no-fee account if one exists).  So, lets say you end up paying for the account for 6 months.  In that case, you would pay $180 in account fees in exchange for the $400 bonus.  One wonders if it is too much work for too little gain?
Citibank's website is a pile of crap. Here was my experience with applying online for Citigold checking:  First, my sign-on credentials which I use regularly for my credit card account suddenly refused to work.  I had to reset my password and in the process lost my in-progress Citigold application.  Then, towards the end of the second (3rd and 4th) pass through the application, I tried to fund the new account online, but received error after error.  I learned too, the hard way, that the cancel button doesn't mean to cancel funding the account, but rather to cancel the entire application process.  And, the emails I received from Citi which said that my in-process application had been saved were merely taunts intended to lead me back to the online error messages I had become so fond of.  In the end, I had to start over and choose to fund the account with a credit or debit card, then fax or mail an authorization form for the payment.  Lots of fun.
There might be an opportunity to earn up to 200,000 more points. This requires an entirely separate investigation, but for now I'll just throw this out there for anyone who might already have an answer to this (if so, please comment below!).  When trying to fund my account, the website noted a maximum deposit of $100,000, but had no information about limits when funding via debit or credit card.  It seems to me that if one had a Suntrust Delta debit card (which earns 1 mile per dollar for debit payments), one might be able to fund their Citi account with this debit card up to Suntrust's maximum transaction amount, which I believe is $35K.  So, that would be a quick and easy 35,000 miles (assuming you have a lot of cash sitting around).  Even better (but far riskier), if you had an enormous credit card limit, you could theoretically fund this account up to $100K.  One risk is the potential of being charged cash advance fees.  In my case, I played it rather safe and used my Barclaycard Arrival Plus card to fund just $1000.  I'll report back later regarding whether the transaction earns points.  If so, remember that the Arrival Plus earns 2X on all purchases, hence the possibility of earning up to 200,000 miles (Arrival miles) for funding this account (if you have a $100K credit limit – I'm not sure that's even possible, but still…).  Note that according to Doctor of Credit, funding Citibank accounts with Citi credit cards leads to a cash advance fee, but funding with Chase cards does not.  He doesn't yet have data about Barclaycard.
The Citigold tiered interest rates are amusing.  As of yesterday, Citi advertised a 0.05% interest rate for this account.  That's not half of one percent.  That's one twentieth of one percent.  Of course its common these days for interest rates to be very small.  What I found amusing (and depressing) is how the rates "change" with higher balances:
Look closely at the above table.  Those with balances of less than $25K, earn .05%.  Those with balances between $25K and $50K earn .05%.  And, to reward big savers, those with balances of $50K or more earn .05%.
There may be an option to earn 30K AA miles instead of $400.  Commenter ABC says that one could use code DR5MG904XE until 9/30/14 to earn 30,000 American Airlines miles instead of $400.  Note: I haven't verified that this offer is available.  Personally, I decided to go for the cash, but those who need miles may prefer this offer.  I am concerned, though, that Citi may issue a 1099 form and value the miles at a much higher rate than most would be willing to pay tax on.  I also don't know the requirements for receiving the miles.
Prestige card
OK, enough about Citigold Checking, let's look at what I've learned about the Prestige card.
You may be able to get the $350 fee without a Citigold account.  The normal annual fee for this card is $450, but Citi advertises that Citigold account holders are charged only $350.  Rapid Travel Chai found that by applying in-branch for the offer that advertises the $350 annual fee he was charged $350 even though he does not have a Citigold account.
The Relationship Bonus lives on (somewhat). In yesterday's post I listed the Relationship Bonus as one of the things going away on October 19th.  That's sort of true, but there were a couple of different types of relationship bonuses and at least one lives on.  You can now get up to a 25% annual bonus on base ThankYou points earned with this card (Citigold customers get 15%).  Here are the details straight from Citi:
After October 18th, 2014: For those with a Citi® banking relationship, the bonus will be based on a fixed percentage. Cardmembers with a Citigold® relationship will earn an additional 15% ThankYou Points bonus based on a percentage of ThankYou Points earned from Citi Prestige Card purchases during that membership year. (The membership year begins the date you become a Citi Prestige Cardmember). Those with a Private Bank relationship will earn 25%
$200 + $250 in 2014?  Maybe, maybe not.  Part of my plan is to try to get $200 worth of airline fees reimbursed before October 19th and then get $250 in airline charges reimbursed between October 19th and the end of the year.  Commenter Kevin questions the likelihood of that.  He writes:
One other note about your plan, others have not cited eligibility for an extra $250 on 10/19, only on 1/1. If they are correct in omitting that reimbursement, the options would be $200 before 10/19, $0 the rest of the calendar year, and $250 after 1/1, OR, $250 between 10/19 and 12/31, and another $250 after 1/1.
I'm going to try it anyway to see what happens.  There is some hope from this Flyertalk post.  Yoyo writes:
For those who got their cards converted it seemed you will be able to double dip (sort of) on the airline fees. I already used my $200 since my annual date starts in April and I called today was told starting Oct 18, I will again gain $250 airline fee reimbursement.
Does yoyo's experience apply to new accountholders?  Maybe, maybe not.  Unfortunately, we won't know for sure until its too late to do anything about it.
Next Steps
Once my Citigold account is approved and live, I'll apply for the Prestige card.  Then, I'll race to spend $200 in airline fees.  I've gotten good at that so it shouldn't be too hard.  Then, starting October 19th, I'll see if I can get reimbursed for $250 in airline charges.  Then I'll do it again in 2015 for another $250.
More later.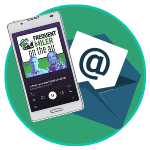 Want to learn more about miles and points?
Subscribe to email updates
 or check out 
our podcast
 on your favorite podcast platform.