Yep, another post about the Citi Prestige 4th Night Free benefit…  Other recent posts include:
Overall, my experience has been that the 4th Night Free benefit works, but that your savings may not be as big as expected since you cannot get the 4th night free when applying discount rates (AAA, government, etc.).  Via a reader, though, I've learned that it may be possible to have your cake (4th night free) and eat it too (AAA rate).  The conversation about this was captured in the form of online comments, as follows…
The following comments are from January:
Dave asked: Can Citi book AAA rates?
I answered: I would think so, but I didn't try it so I'm not sure. I had already checked AAA, government, etc rates on Hyatt.com and none were available for the dates I wanted.
OtherDave chimed in: They can book AAA, but you don't get the fourth night free benefit then.
And, I asked: Interesting. Do you know this from experience?
And, OtherDave answered: Yep. I went rounds with "concierges" (aka Prestige) and the "travel experts" (aka Carlson Wagonlit). They told me yes, no, and things in between but I did finally get a definitive answer that they'll book a AAA rate but I won't get the 4th night free.

Now, I went ahead and booked a AAA night just to test it, but it takes awhile to see the credit from Prestige so I can't confirm absolutely that it won't be credited. But they definitely confirmed for me eventually (twice actually) that it's not supposed to be credited.
And, that was that… until I booked another 4th night free last week.  I tried to apply the AAA rate, but was told that they could book it for me, but it would invalidate the 4th night free.  So, I booked without the AAA discount.  Then, I emailed OtherDave to see if he had results from his experiment.  He did indeed:
OtherDave added the following comment: By the way, I just checked – despite telling me I wouldn't receive the rebate for my AAA stay, four weeks later there it was in my account.
Wow.  Somehow OtherDave got the 4th night rebate despite booking the AAA rate.
To OtherDave: I assume that the rebate was based on the AAA rate, not the higher "best available" rate, right?
Experiments in progress
Based on OtherDave's experience, I decided that it is worth testing the limits of this benefit.  I decided to try the following:
Book discount rate (AAA, government, etc.), pay with Prestige card (i.e replicate OtherDave's experiment)
Book regular rate, pay with other form of payment (most likely Hyatt gift cards)
If the two experiments above are successful, I would want to follow up with:
Book discount rate, pay with other form of payment
From these experiments we could learn how to squeeze the most from the Prestige 4th Night Free benefit.  Unfortunately, 4th night free rebates take about 4 weeks to post from the date of your stay, so it may be quite a while before I can report results.
Experiment 1: For an upcoming stay, I tried to do experiment #1 (book AAA rate), but the travel agent refused to book it.  She told me that I should book AAA rates directly with the hotel.  I could have pressed the issue or I could have called back to get another agent, but the AAA rate in this case wasn't a big discount.  Instead, I decided to kick off experiment #2.  I went ahead and booked the stay at the regular rate, but I plan to pay for my stay with Hyatt gift cards that I bought at a discount.  My expectation is that I will still earn the 4th night rebate (despite terms that say otherwise).  My stay starts next week so I should have confirmation near the end of May.
Stay tuned.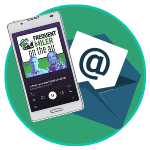 Want to learn more about miles and points?
Subscribe to email updates
 or check out 
our podcast
 on your favorite podcast platform.