I'm currently sitting in the Primeclass Lounge in Terminal 1 at JFK waiting to board my Norse Atlantic Airways flight to London for the first leg of my 3 Cards, 3 Continents trip.
What is 3 Cards, 3 Continents?
Frequent Miler loves creating fun and competitive team challenges. This year Greg, Nick, and Stephen are competing to
book the most amazing 3-continent dream-trip using 3 credit card welcome bonuses.
I'd have preferred to have visited the Centurion Lounge which I'd have access to thanks to picking the Amex Platinum card in our Card Draft. However, that's in Terminal 4 which would've led to hassles getting back over to Terminal 1 in time for my flight. The Primeclass Lounge is only a couple of gates down from where my Norse Atlantic Airways flight will depart from, so being a minute's walk away was far more convenient.
Here's some information and quick thoughts about the Primeclass Lounge.
How To Find It
You can find the Primeclass Lounge at JFK in Terminal 1 between gates 8 and 9 in the middle of the terminal itself rather than against one wall. There's a prominent entrance that's hard to miss; once you've checked in at the front desk, you head downstairs to the lounge.
Seating
The lounge is a fairly good size with lots of seating set up for 1-2 people as well as a number of other tables good for groups of four. I got here at about 4pm on a Monday afternoon and it was pretty busy, but I was able to find a table to eat and work at. This photo is the view from my seat; there were people sitting at all the other tables in view, but Google's Magic Eraser tool truly is magic.
There's a bar area too with about a dozen bar stools if you'd rather sit there.
Drinks
Speaking of drinks, the lounge has a range of soft drinks, tea, coffee, etc. available. They also serve complimentary alcoholic beverages to an extent. Each guest gets two complimentary adult beverages which is tracked by adding a dot to your boarding pass, so you'll need that on you when getting drinks.
The selection of complimentary drinks is also limited to some beers and wines, as well as some liquor.
Food
There's a fairly good food selection at the Primeclass lounge. There are a number of hot items (rice, beef, stir fry vegetables, etc.), a salad bar, soup, cheesecake bites, fruit, ramen noodles, cookies, chips, etc.
How To Access The Primeclass Lounge
You can access the Primeclass Lounge for free with a Priority Pass membership. If you've taken advantage of the Sanctifly Chase Offer, you can also access the lounge for free when redeeming 100 points.
Final Thoughts
The Primeclass Lounge won't blow you away, but if your flight departs from Terminal 1 it's a solid option.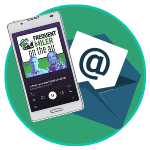 Want to learn more about miles and points?
Subscribe to email updates
 or check out 
our podcast
 on your favorite podcast platform.