My 3 Cards, 3 Continents trip starts today! I'm strangely excited about my first flight because it's on an airline I've never flown with before – Norse Atlantic Airways.
What is 3 Cards, 3 Continents?
Frequent Miler loves creating fun and competitive team challenges. This year Greg, Nick, and Stephen are competing to
book the most amazing 3-continent dream-trip using 3 credit card welcome bonuses.
If you've never heard of Norse Atlantic Airways, that's not too surprising because they're a brand new airline. They were founded in February 2021, with their first flight being on June 14, 2022. That means they haven't even reached their third month of flight service yet. In fact, the route I'm flying on today only started service on August 12, 2022, so I'm flying with them a month to the day since it started.
Norse Atlantic Airways Pricing & Routes
Norse Atlantic Airways is a low cost carrier that offers flights between the US and Europe. They don't have a business class cabin, but they do offer both Premium Economy and Economy cabins. What's particularly notable about them is their attractive pricing on flights to Europe. Tickets in economy start from ~$110 one way, with tickets in Premium Economy starting from ~$210 one way when flying out of JFK (Norse also flies from FLL, LAX and MCO).
I'm from the UK, so I'm particularly excited about this option for future travel. My wife and I used to live in Portsmouth, VA. Our closest airport was therefore Norfolk, VA (ORF) which meant we always had to fly via a larger hub whenever we headed back to the UK. That invariably meant departing from New York, so having a low cost option that flies out of JFK which is convenient to position to is appealing for when we travel back to the UK from the east coast.
JFK is a vast improvement on Norse Atlantic Airways' original plans. When they were founded, they'd announced their intentions to fly out of New York Stewart International airport (SWF) rather than JFK. Stewart International is a much smaller airport that's only served domestically by Allegiant Air and Frontier Airlines and is closer to Poughkeepsie than it is to Manhattan. That would've made it a far more inconvenient option for onward travel to Europe, so it's awesome that they amended those plans and now fly out of JFK instead.
It's a similar situation with where they fly to in the UK. Their original plan had been to fly into London Stansted airport, an airport primarily served by European budget airlines rather than airlines flying long haul. Growing up in the southeast of England, Stansted was always a pain to get to by public transport, so London Heathrow and London Gatwick were much more attractive options when flying internationally so that we didn't have to pay for airport parking on longer trips as we could easily get a train to them when we lived in Surrey and East Sussex. Norse subsequently changed their plans and rather than flying into Stansted, they now fly into Gatwick.
In addition to London Gatwick, Norse flies to Berlin (BER), and Oslo (OSL) direct from the US, so those are other options for getting to Europe if you're not wanting to route via the UK.
One of the great features of Norse is that they offer attractive pricing on one-way flights. Many airlines charge more for a one-way cash ticket to/from Europe than they do for a round trip, so having the option to pay a low fare in just one direction can be helpful in some circumstances.
Booking Norse Atlantic Airways
A key part of my 3 Cards, 3 Continents trip is further north than England, thereby making Europe the first of my three continents. It's not only one of the three continents that I need to visit, but there's a certain activity in the place I'm heading to next that's a significant part of my trip's overall theme.
The last leg of my trip was booked first as there was only one date where there was award availability for the flight I needed. As a result, I booked my trip in reverse which meant my flight to Europe was the last thing that I needed to book. I'd done some research ahead of time to ensure I'd have enough miles and cash in the budget for everything, but knew that my budget wouldn't stretch to flying to Europe in business class.
To be honest, that wasn't a big issue for me because when flying from the east coast to the UK, we've normally done it in economy seeing as it's on the shorter end of long haul flights. By the time meal service has finished in business class, there's only a few hours until they serve breakfast before landing, so it's not like you get a chance for a full night's sleep anyway.
Having said that, 3 Cards, 3 Continents is meant to be a dream trip and so I wanted to fly in relative comfort.
Enter Norse Atlantic Airways.
I mentioned their attractive pricing earlier, although the exact pricing depends on several factors – dates, times, how far in advance you book, add-ons, etc. Thankfully I seemed to hit all the sweet spots for flying with Norse.
Norse Atlantic Airways Premium Economy
I booked my flight on June 25, just three days after we held the Card Draft and 2.5 months before I needed to fly. I thought that I'd saved a screenshot of the pricing for flights that week, but I can't find a copy of it. On the date I wanted to fly though – September 12 – they were charging $114 one way for the cheapest economy ticket and $229 for the cheapest premium economy ticket.
Being able to fly to Europe in Premium Economy for less than $250 is a steal. It seems like it'll be a pretty comfortable way to fly to Europe; I'll be writing a flight review once I've flown with them to share my experience.
Although it's not a lie-flat seat across the Atlantic, the seat has 46" of pitch and 12" of recline.
Two meals are included with Premium Economy bookings as well, with each meal including one beer, glass of wine or a soft drink. Based on the menus that can be accessed here, it looks like meals consist of a hot item or sandwich and possibly chips, nuts or a candy bar, with additional drinks and snacks being purchasable for a reasonable fee.
I had more than enough in my budget for Premium Economy, so that's the option I booked. Something important to note with Norse Atlantic Airways' pricing is that the cheapest price displayed in the search results is for the most limited benefits. For example, they have three Premium Economy options:
Premium Light

Premium Classic

Premium Plus
The pricing for Premium Economy for my flight today was listed as $229 which was for Premium Light. Here's a breakdown of the different benefits and perks across the Premium Economy options:
If you need to check a bag, you're effectively paying a $90 fee to do that as you'd need to pick Premium Classic over Premium Light (see the pricing below). For my flight, Premium Plus cost more than double the cost of Premium Light; the only difference between the two is that it would give two checked bags and seat selection which wasn't worth the $270 premium to me.
For reference, Norse provides the opportunity to prepay for checked baggage during the booking process. On my flight the pricing options were as follows; I'm not sure if pricing differs depending on the route.
As you can see, a light checked bag costs $60 and a standard checked bag costs $70. I'm therefore not seeing any reason to pick a Premium Classic ticket over Premium Light seeing as the $90 additional cost is more than just booking a Premium Light fare and adding a checked bag separately.
Either way, it's a moot point for this trip. I'm traveling as lightly as possible for this trip and so only have a backpack as my carry-on and a rucksack as my personal item – I'll be sharing more about what I've packed in a post tomorrow morning. Premium Light was therefore sufficient for what I needed, so I went ahead and booked the $229 fare ($228.80 to be precise.)
Norse Atlantic Airways Seat Assignment
As you might have noticed with the Premium Plus pricing, one of its benefits is seat selection. That means that if you pick Premium Light (like me) or Premium Classic, you have to pay for seat selection or just wait for it to be assigned for free when checking in.
Seat selection doesn't come cheap either. When booking my flight the seats cost anything from $35 for a middle seat to $60 for an aisle or window seat to $100 for a seat at the front of the cabin which has even better legroom.
The Premium Economy cabin on my Norse Atlantic Airways flight is in a 2-3-2 configuration. All else being equal, I had a 6 in 7 chance of ending up in an aisle or window seat when booking my flight. I therefore wasn't willing to spend $60 to allocate one of those seats and so I took my chances and hoped I don't end up in a middle seat. If I did get assigned a middle seat, I figured that the 2-3-2 configuration rather than the 3-3-3 in economy meant it wouldn't feel too cozy.
In reality, I had slightly worse odds than 6 in 7 of avoiding a middle seat. As you can see in the screenshot above, five seats of the Premium Economy cabin were unavailable when booking my ticket. That meant 8 of the 51 remaining seats were middle seats, or a 15.69% chance of being assigned one. With Norse Atlantic Airways being a new airline that doesn't currently show up on OTAs, I was hopeful that the Premium Economy cabin would be empty enough that even if I was assigned a middle seat I'd be able to move to an aisle seat.
Sure enough, it seems like that might be what I need to do. I tried checking in this morning and crossed my fingers that I was assigned an aisle seat (I prefer that to a window seat.) To my dismay, Norse Atlantic was trying to assign me the one remaining middle seat at the front of the cabin.
The screenshot makes it look like there'd be lots of legroom there, but SeatMaps suggests that's not the case:
As you can see from the screenshot from when I tried checking in though, there are tons of window and aisle seats currently unallocated. I therefore decided to hold off on checking in, hoping that another Premium Economy passenger will check-in in the meantime and they'll get assigned that last middle seat. If that doesn't happen, it presumably means the cabin will be half empty and so I'll be able to move to an aisle seat regardless.
My flight departs in a few hours, so I can't wait to see what the experience is like and if it'll be my go-to option when flying back to the UK in the future. Once I arrive in London, I have a few flights over the following 24-36 hours to get up to a more remote part of Europe, so stay tuned for that.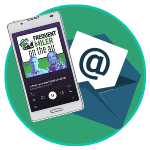 Want to learn more about miles and points?
Subscribe to email updates
 or check out 
our podcast
 on your favorite podcast platform.