This past weekend, I flew through Ronald Regan (DCA) airport in Washington, DC with a long 6-hour layover. I'd previously read that Priority Pass allows users to check in to the same restaurant again after 2 hours (see this post from Doctor of Credit or this one from One Mile at a Time that references the same info). I therefore didn't worry about hitting the full $28 credit on my first visit to American Tap Room, a Priority Pass restaurant in Terminal C at DCA, figuring I'd visit again before taking off on my next flight. Unfortunately, when I went back about 4 hours after my initial visit, I was denied use of the Priority Pass a second time and shown a card stating that you can only use a Priority Pass card at American Tap Room once in a 24 hour period (see #11 in the pic below). Note that this likely only applies to visits to an individual restaurant (and not all of them).
This was a surprise to me, but at least I presented my card before my order was processed and subsequently had the chance to cancel (had I been served before presenting my card, I'd have been on the hook for the bill).
I looked for other data points via Twitter and our Frequent Miler Insiders Facebook group. While some people cited the same 2-hour restriction previously reported in the posts above, others asserted that there had always been a 24-hour limitation. The mixture of responses seems to match with what Priority Pass eventually had to say in response to my tweet:
Priority Pass's response above indicates to me that this varies by restaurant, which makes sense since a manager at a Priority Pass restaurant had previously confirmed the 2-hour rule reported by Doctor of Credit. While some people say that the payment terminal is hard-coded to allow a second swipe after 2 hours, I'm not positive that's the case as the waitress did swipe my card the second time before telling me it couldn't be used twice within 24 hours. She recognized me from my previous visit as she was swiping my card, so it wasn't immediately clear to me whether the terminal denied my second visit or she was just denying me based on the restaurant's written rules. I intended to follow up when flying through DCA again the next day, but delays prevented me from getting a chance to discuss the rules further with staff there.
Note also that at least one member of Frequent Miler Insiders indicated that the 24-hour rule may actually be a calendar day rule as they visited the same restaurant on consecutive days within less than 24 hours without issue.
In my case, I was particularly disappointed since I didn't use up the full $28 credit on the first round (since I figured I'd be back a second time and I was happy to allow the restaurant a bit more room for profit since I'm getting a great deal, too). Since I waited until relatively close to departure for my second visit, I didn't have time to get to Terminal B to try the other Priority Pass restaurant. If I had that 6-hour layover to do over, I'd have headed to Terminal B on arrival to eat at that restaurant and saved American Tap Room for sometime before boarding my flight.
Again, note that this 24-hour restriction applies to restaurants, not lounges. I've never had a problem leaving a lounge and returning later (I do usually mention to the attendant if I'm going to be back in a little while and they usually just wave me back in).
Overall, I mostly just find it disappointing that Priority Pass doesn't make the rules clear within the app. If your "local" restaurant has long enforced the 24-hour restriction, this post won't be news — but especially for those who have become used to being able to visit the same restaurant twice in the same day, it's worth noting that you can't do that at all locations (and it would be useful for Priority Pass to note it in the restrictions). Perhaps I'd have been able to swipe a second Priority Pass card (I have many), but I didn't get the sense that the waitress/restaurant was going to be flexible about the rule. I could be wrong as I did not ask to do it.
For those curious, here was the menu at American Tap Room. I do not recommend the burger for future reference.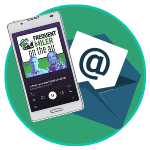 Want to learn more about miles and points?
Subscribe to email updates
 or check out 
our podcast
 on your favorite podcast platform.