Radisson Rewards only has a few top-tier properties in the US. One of the benefits of the Radisson Rewards credit cards (formerly the Club Carlson Rewards credit cards) is that you can get a free night at any property in the US for each $10K you spend in a cardmember year (up to $30K). Within the US, there are only 4 top-tier properties, and it looks like they are losing one later this year. The Radisson Martinique on Broadway is slated to become a Curio Collection by Hilton property, though it's unclear exactly when as both programs are selling rooms at the same time.
Radisson Rewards currently has four top-tier properties in the United States, with two in the greater Minneapolis area and the others in Chicago and New York.
However, according to this Flyertalk thread, the Martinique on Broadway was first listed on Hilton's website in 2016 as a Curio Collection opening in 2018. Indeed, you can find that to be the case here. As noted in the Flyertalk thread, the property started taking reservations on Hilton.com for stays from December 6th, 2018 onward. Interestingly, both programs are taking reservations beyond that date. For example, here is December 12-13, 2018 on Radisson's website:
And here it is available to book via Hilton on the same day:
Interestingly, you can alternatively use Hilton Honors points to book it:
But award availability for Radisson Rewards members completely dries up after June 29th, with no rooms on points (or therefore free night certificates) available for the remainder of the calendar after that.
Since Hilton is taking reservations from December 6th onward, I think it's safe to expect that this hotel will indeed become a Curio Collection hotel at that point, though it seems somewhat curious to see both programs continuing to take reservations beyond that. In fact, Radisson Rewards takes reservations very far in advance — at the moment, you can reserve cash rates as late as December 31st, 2019.
However, there are no award stays available that far out.
Truth be told, I don't often closely track hotel changeovers, so perhaps it is common for both programs to continue taking reservations for some time after the switchover date. I know that in most cases, the new management generally honors existing reservations made through the old program and I would expect that to be the case here, though I can't say with certainty.
Assuming that this transition does happen, it is a huge blow to Radisson Rewards credit card holders who spend big for the free annual certificates. While Radisson Rewards does present good value in some ways, there are a limited number of properties where you can feel like you're getting sizable value out of the annual big spend bonus free night certificates. It's only one location — but when that location represents 25% of the top-tier properties in the US and 33% of the metropolitan areas covered by top-tier properties, it's definitely a hit.
Radisson Rewards does also have a Category 6 property in New York City (the Cassa Hotel NY 45th Street), so there will still be another New York option for the annual free night certificates from spend, but award availability isn't likely to become easier to come by with the loss of the Martinique.
If you are holding free night certificates with the intention to use them at the Martinique, you'll want to make a reservation sooner rather than later.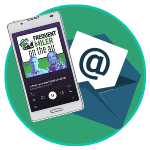 Want to learn more about miles and points?
Subscribe to email updates
 or check out 
our podcast
 on your favorite podcast platform.