My wife and I spent six days in Cairo last year during a three week trip to celebrate her 40th birthday. I'd booked a three night stay at the brand new Hyatt Regency Cairo West for the second half of our time in Cairo, but a month or two before our stay they emailed to advise that the property wouldn't be opening in time.
We ended up staying at Marriott Mena House (see my review here) and loved it. However, I was a little sad to miss out on seeing what the Hyatt Regency Cairo West would've been like, so I was excited to have the opportunity to stay there during our 3 Cards, 3 Continents challenge.
Overall, the Hyatt Regency Cairo West is a decent property with numerous dining options, a nice outdoor swimming pool, spacious suites and a Regency Club Lounge. At the time of publishing this post, it's also great value when redeeming World of Hyatt points as it's a category 2 property.
Having said that, I'm not as enthusiastic about the hotel having stayed there as I imagined I would be. The 'Pyramid views' almost require binoculars, the service was well-intentioned but awkward and clunky and the hotel simply doesn't have the charm that Marriott Mena House has.
It still gets a thumbs up from me though because it's a good hotel that'll be an ideal option for people looking to stay in the area, especially when wanting to book using points.
Hyatt Regency Cairo West Bottom Line Review
Points Price: The Hyatt Regency Cairo West is a category 2 property. That means it costs 6,500, 8,000 or 9,500 points per night depending on if they're charging off-peak, standard or peak pricing. Both the nights I stayed were off-peak, so I only had to redeem a total of 13,000 points for my stay.
Cash Price: I thought that I'd taken a screenshot of the cash price when booking my stay, but I can't find a copy of it. I remember that it was ~$225 per night though with taxes and fees for a standard King room. I was upgraded to a Regency Suite which it looks like would've gone for ~$450 per night.
Points Value: Very good, especially when booking off-peak dates for 6,500 points per night seeing as paid rates seem to go for $200+. You should easily be able to get 2cpp (cents per point) of value, but you could easily redeem for 3cpp or more.
Resort or Destination Fee: I don't think so. Taxes and fees are very high on paid stays, but the breakdown of them isn't completely clear as to whether one of them is a resort or destination fee.
For example, a $178 room rate has a $21.32 service charge, $1.99 city tax and $28.14 value added tax. I'm not sure what the service charge specifically relates to, but the amount varies depending on the room rate, so it doesn't appear to be a flat rate resort or destination fee.
If there was a resort fee, it would be waived for award bookings anyway, as well as on paid rates for members with Globalist status.
Parking: There does appear to be a cost, but Hyatt's website only says 'Parking is available on site against charge with a valet service.' If you have Globalist status, you could charge it to your room to get the parking free.
Room: I was upgraded to a Regency Suite with a king bedroom. It's a fairly spacious suite with a separate living room and bedroom, a large bathroom and a half bathroom by the entrance. The bathroom had a sort-of open plan closet area with separate closed-off areas for the toilet and large walk-in shower.
Regency Suites are listed on Hyatt's website as having 'outstanding views of the Giza Pyramids'. It feels like they're playing fast and loose with the definition of 'outstanding' because I initially thought that I'd somehow ended up in a suite with views of the Pyramids. It turns out they were there, but they're further away than I anticipated and on a hazy day it can be hard to see them at all.
Housekeeping: I only stayed at the hotel for a couple of nights and didn't need anything, so I declined housekeeping.
Turndown service: None that I'm aware of.
Internet: This is complimentary for all guests and was a good speed during my stay. I was able to upload and download videos relating to the 3 Cards, 3 Continents challenge without any problem, so I assume Zoom calls and streaming would work fine too.
Dining: The Hyatt Regency Cairo West has a number of dining options:

Park Food Hall – this is a food hall with dining options from many countries, as well as being where breakfast is served. I only ate breakfast here during my stay.
Market – open 7am-11:30pm and
Lounge Bar – open 24 hours a day
Plaza – an outdoor restaurant open 4pm-1:30am
Pool Bar – available 9am-5pm. Servers at the Pool Bar seemed to come and go randomly though, so you might have to wait a while for someone to show back up at the bar to order a drink or snack
Barranco – this is a Peruvian/Japanese fusion restaurant. I ate here on my first night and while the food was good, it felt a little overpriced and service was a little strange as it felt like the servers were new to the profession. They seemed to want to do a good job, but it wasn't very smooth as interactions were awkward when ordering my food and drink. They seated me next to someone else despite the fact that the restaurant was completely empty – we were literally the only two guests eating there when I arrived. After initially checking on me early in the meal, no one stopped by later; I waited and waited and eventually had to call a server over to ask for my check.
Spa: Yes, Pure Spa is on site, but I didn't get any treatments.
Fitness Room: Yes – this is a pretty good size with cardio equipment and weights.
Pool: Yes, there's a large S-shaped outdoor pool. This isn't heated, so the water felt surprisingly cool when I got in it; I'm sure it feels lovely when returning after a visit to the Pyramids though.
Welcome Amenities: Yes. When checking in I was offered a small glass of freshly squeezed orange juice and some kind of snack. Due to my Globalist status, there was a very good welcome amenity waiting in my suite with lots of fresh fruit, dried fruit, a couple of chocolate chip cookies and a jar of chocolate peanuts.
Service: As mentioned earlier, service was awkward and clunky. Staff members were well-intentioned, but service simply wasn't polished which might just be due to staff members being new given the property was less than a year old when I stayed there. A few examples:

Breakfast is buffet-style. When getting up from the table to get more food, employees immediately clear away your plate, silverware and any remaining beverages, but that means you have no silverware or drinks when returning with more food.
The Regency Club Lounge doesn't have keycard access – the door is always unlocked. I went into the Club Lounge on my first night and was asked if I should be in there as they didn't have a record of me being eligible despite the fact that she hadn't even asked for my name or room number. I explained that I had Globalist status and thereby had lounge access and gave her my room number; she made a call (presumably to the front desk) and it seemed to be fine after that.
When visiting the lounge the next evening, a similar thing happened. I said hello to the person sitting at the desk when I walked in and she smiled, then I went to get something to eat and drink. The person at the desk waited until I'd done this and sat down before bothering to come over to see if I was eligible for lounge access rather than doing that when I first entered. It's also strange that they haven't set it up so that guests with lounge access can unlock the lounge with their keycard.
I booked my stay with points and my World of Hyatt credit card was on file, but I wasn't asked to confirm my card for incidentals when checking in. I charged dinner to my room on my first night, but an hour or two later received a call advising that they hadn't been able to do that, so they came up to my room with a card reader for me to pay that way. The next day I tried charging drinks by the pool to my room, but they weren't able to do that either because apparently they didn't have my card on file.
When checking out, a guest was trying to sort something out with a front desk agent and handed the agent his phone. The agent then went to their office behind and got into a loud argument with the person on the phone. There wasn't a door to the office, so the entire lobby area (which is very large) could hear him shouting angrily at the person on the other end of the phone which was completely unprofessional.

Location: The hotel's location is OK, but not necessarily ideal right now. There seems to be a lot of development in the area and so it might be a more bustling place in the future, but for now it feels fairly isolated.
It's only 6.5 miles or so from Giza Necropolis, but traffic in Cairo and Giza means that journey will likely take 30 minutes or more.
The Hyatt Regency Cairo West is also on the opposite side of Cairo from the airport. That means it can take an hour or more to get from one to the other – my journeys both took closer to 90 minutes. As a result, I'd recommend calling an Uber to ensure you know how much you'll pay rather than risking a taxi driver trying to charge an excessive amount at the end of your ride. Uber is very reasonably priced; my 90 minute rides to and from the hotel only cost ~$15 each way including tip.
Elite Benefits: I have Globalist status which meant I received the following benefits during my stay (other Globalist benefits such as free parking weren't applicable for my stay as I didn't have a rental car):

Room upgrade – I was proactively upgraded to a one bedroom Regency Suite
Club Lounge access – The hotel does have a lounge
Complimentary breakfast – I don't think the lounge serves breakfast, so I had breakfast at the buffet in Park Food Hall both mornings.

Would I stay again? Probably not, but that's not to say that you shouldn't. The Hyatt Regency Cairo West would be a great option for someone wanting a base in Cairo who's looking to take day trips elsewhere. It's great value when redeeming points, especially during off-peak award pricing. There's a nice large pool, with Camp Hyatt being available for parents with younger children. There's a spa and lots of dining options. Regency Suites are a good size and are brand new, so booking those directly with points or Globalists getting upgraded either with Suite Upgrades or at check-in should have a comfortable stay.
The reason why I probably wouldn't stay there again though is because I was spoiled by staying at Marriott Mena House last year. The cash price for the properties is fairly similar, but Mena House has soooooo much more charm. It feels like you're stepping back in time, but in a good way as it's a historic property. Service was significantly better at Mena House (particularly Nagy in the lounge), it's a much more beautiful property landscaping-wise and you can't beat its location literally right next to the Pyramids.
I'm all about getting great value by redeeming points and enjoying the benefits of elite status, but despite my frugal nature I'd rather redeem 35k free night certificates or book a paid stay at Marriott Mena House for a standard King room than redeem 6,500-9,500 World of Hyatt points per night at the Hyatt Regency Cairo West and get upgraded to a Regency Suite.
Pros:

Value – It's easy to get 2cpp+ of value when booking award stays.
Elite status – If you have Globalist status, getting a suite upgrade, lounge access and complimentary breakfast are nice perks to have.
Pool – There's a large outdoor swimming pool.

Cons:

Location – Although it's somewhat close to the Pyramids, the views of them aren't great and it'll likely take you 30+ minutes to get there.
Service – It's hopefully just teething issues, but service wasn't very good despite their good intentions.
Photos & Captions Follow: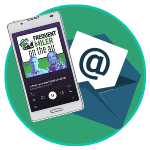 Want to learn more about miles and points?
Subscribe to email updates
 or check out 
our podcast
 on your favorite podcast platform.