Doctor of Credit reports three changes coming to the Chase Sapphire Reserve card on August 26th 2018:
Airport Lounge Access: Priority Pass Select benefit goes from unlimited guests to 2 guests (yourself plus 2 guests)
Say goodbye to up to 900 points: The Sapphire Reserve card offers $300 in automatic travel reimbursements each year.  The card also offers 3X rewards for travel & dining.  Currently, the benefits stack together: on your first $300 in travel spend each year, you get $300 back plus 3X points on that $300 in spend (900 points).  As of August 26th, you'll no longer earn 3X for this $300 in spend.  I consider it still an open question whether you'll earn 0X or 1X on that spend.  Worst case is that you no longer earn 900 points.  Not a big deal.
No more price protection: Doctor of Credit has previously reported that Chase is dropping price protection from all of their cards.  This is just additional confirmation that this change applies to the Sapphire Reserve card as well.
The Priority Pass change is probably the one that will hurt the most for those who regularly travel in groups larger than 3.  For groups of 6 of less, one workaround is to pay $75 a year for an authorized user card which includes it's own Priority Pass membership.
If you'd prefer to change to a card that still offers unlimited Priority Pass guests, two that come to my mind are the Ritz Carlton Rewards Visa Infinite card and the CNB Crystal Visa Infinite.  The former is a bit of a gamble since it is also a Chase card and so may also drop to 2 guests in the near future.  The CNB card is a better bet, but it's unfortunately quite difficult to get.
May be a good thing?
We previously reported that Chase has been discussing the idea of eliminating the ability to move points between Ultimate Rewards accounts (see: Leak: Chase may end Ultimate Rewards pooling).  If that happens, it would be a huge blow.  But maybe, just maybe, Chase has decided to cut costs in other ways, such as the changes outlined above.
While none of the expected changes are good in themselves, the chance of keeping point pooling is great.  The ability to move points from no-fee cards (where points are worth a penny each and which earn up to 5 points per dollar) to the Sapphire Reserve (where points are worth 1.5 cents each towards travel, and where points can be transferred to valuable airline and hotel partners) is huge.  And I'm hopeful.
For more about the Sapphire Reserve, see: Chase Sapphire Reserve Complete Guide.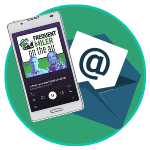 Want to learn more about miles and points?
Subscribe to email updates
 or check out 
our podcast
 on your favorite podcast platform.