"Since this activity is prohibited, we have closed the account…"
One of the best features of the Ultimate Rewards program is that points can be moved freely from one account to another. Families can combine points. Individuals can transfer points to or from others. But now such transfers can lead to trouble…
The problem is that transferring points to anyone other than your spouse or domestic partner is against Chase's terms & conditions (bolding is mine):
Transfers may only be used to combine points/rebates belonging to the same individual or business in the Program; or for the purpose of enabling spouses or domestic partners to combine points/rebates earned in their respective names.
Despite these terms, Chase makes it very easy to transfer points to anyone, and people do so often. Unfortunately, as reported on this FlyerTalk thread, Chase has started to crack down. Some people who have transferred points in or out of their Sapphire Preferred accounts have received letters stating that their accounts have been shut down. Here is an excerpt from one such letter:
Your Ultimate Rewards Redemption Rules do not allow the transfer of rewards points into your account from anyone other than a spouse or domestic partner. Since this activity is prohibited, we have closed the account shown above
Luckily, Chase is giving people a chance to use or transfer their points (to a loyalty program or to another Chase card, for example) before closing the account completely. Also, they appear to be closing only the one account that is effected. Other cards (Freedom, Ink, etc.) owned by the same person have not been closed.
My view is that Chase is trying hard to crack down on people who have been buying and selling Ultimate Rewards points (and maybe they've caught some innocent people in the cross-fire). Clearly, moving Ultimate Rewards points between unrelated people can be a red flag. What's unknown is whether Chase tracks transfers to loyalty programs. For example, if I transfer my points into another person's United Mileage Plus program (which I've done several times in the past!), would Chase flag that? At this point, its too early to tell. I hope that we'll learn that such transfers are fine, but until we know more I plan to hold off on doing any more transfers like these.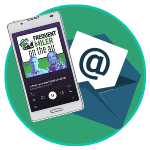 Want to learn more about miles and points?
Subscribe to email updates
 or check out 
our podcast
 on your favorite podcast platform.