This trick does not always work, but when it does you can easily save hundreds of dollars in airfare. Most airlines have an affiliated travel agency that sells vacation packages. Examples include Delta Vacations, American Airlines Vacations, United Vacations, etc. Each of these sites allow you to book packages that include flights and hotel, flights and car rental, or flights, car rental, and hotel. When booking flights, it is always worth checking out prices via sites like these even if you don't want their hotels or car rentals. For example, many times, when booking flights for three from Detroit to Hawaii, I have found that the per-person price on Delta Vacations (for flight + car) is hundreds of dollars less than the best available per-person price for airfare alone! Since I've always needed a rental car in Hawaii, this has meant that I've not only saved a bundle on airfare, but essentially also received a free car rental! Additionally, Delta Vacations is almost always running a promotion that includes additional discounts, additional bonus miles, or both. What about hotels? I can't speak for the other programs, but with Delta Vacations, in my experience, the added cost for a hotel is usually no better than the price you can find yourself. I'd recommend using the vacation package for flight and car rental, but look elsewhere for lodging. An exception to that rule is if a particularly good promotion requires a hotel stay, or if you're flying to a city where you don't need a car. Here are some other things to note about buying vacation packages:
It's not at all obvious, but most vacation companies allow you to book your car rental or hotel for just part of your trip instead of for the whole trip. Since most of the savings are in the airfare component of your travel anyway, this can be a great way to save more money if you have other alternatives for car or lodging (such as using hotel points, for example). Some web sites make it easy to do this directly, but for others you really need to call for help with an itinerary like this.
When you rent a car through a vacation package, it is usually the case that you won't earn points or status from the car rental company. Worse, if you have status with the company, it will be ignored for this rental. Yes, you will be stuck in line waiting for your rental car with everyone else. On the plus side, you'll have a lot more money in your wallet to keep you company while you're waiting.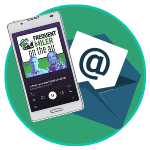 Want to learn more about miles and points?
Subscribe to email updates
 or check out 
our podcast
 on your favorite podcast platform.