This morning, I posted about how United is now offering flights for as few as 3K miles each way on some routes and how that cheap award pricing would make for some potentially great Excursionist Perk opportunities. In the comments, a reader asked a question that led me to share an example and I thought it was worth a second post to outline a more concrete example of how this morning's info could be leveraged to save many thousands of miles.
Excursionist Perk nesting
If you've read this morning's post, you likely have your mind wrapped around the basic idea of the Excursionist Perk (and if you don't yet understand it, read this post). I previously showed some ways that you could save big on a one-way with cheap United award pricing. However, that led me to an example in the comments of the morning post that paralleled Greg's 40K to Far Away trick that shows how you could nest these to save a ton of miles. While you may not use this trick in the near-term as outlined below (and I'm sure I won't either), it is a trick worth keeping in your tool belt and dusting off when the world starts to come back together because I expect that cheap domestic flights (and therefore cheap United awards) will likely persist for a relatively long time.
Part of what leads to big savings here is the cheap cost of United awards at the moment. There is also the fact that United has raised award pricing in many regions over the past couple of years, so there are opportunities to save big as compared to increased award costs.
If you don't really have any need for a domestic US trip but are looking to get across an expensive region on the cheap, you can nest two Excursionist Perks for big savings.
For example, my "local" airport is Albany, NY (not exactly close, but the closest). I also have dreams of visiting the Seychelles later this year (big dreams at this point). Let's say I wanted to take a side-trip from the Seychelles to South Africa so I could go back on safari for a couple of days. I could nest two trips to fly from Albany to Washington DC and back in the same day to save 23,000 miles on an intra-Africa flight from the Seychelles to South Africa. Here's now.
Trip #1
The key to understanding this, much like what Greg did during the 40K to Far Away challenge, is that I would be booking two entirely separate trips that look connected but aren't.
As I explained in this morning's post, if I begin in North America (in Albany for instance) and end anywhere in North America, I can get a free flight (costing zero miles; I still need to pay any taxes) within some foreign region in between the first and last leg of my trip.
So, for example, I could book the following "trip" from Albany to Washington, DC in May and then take the free excursionist perk from Seychelles to Johannesburg in September and then fly from Albany to Orlando in November (my "return" leg that makes my trip end in North America).
The price for that single multi-city itinerary breaks down like this:
May 5, 2021
Albany to Washington, DC: 3K miles + $5.60

Leave Albany at 9:45am
Arrive DC at 11:12am
September 22, 2021
Seychelles to Johannesburg: 0 miles + $50 in taxes
November 1, 2021
Newark to Orlando: 5K miles + $5.60
Total cost = 8,000 miles + $61.20
Here's the screen shot:
But the problem with the above is that I need to fly from Albany to Washington DC in order to get the "free" trip from the Seychelles to Johannesburg. I can't skip that flight. So that leaves me stranded in DC.
Enter Trip #2
Trip #2
In order to avoid being stranded in Washington DC on May 5th, and in order to get back to the Seychelles from South Africa, I could book this next totally separate but very much complementary trip:
Note the timing on the first flight of this second trip. Trip #1 in the previous section arrives in Washington DC at 11:12am. Trip #2 leaves DC to turn around and go home to Albany at 12:30pm the same day, which should give me plenty of time to find my gate and fly back to be home in time for dinner.
Again, it works like this:
May 5, 2021
Washington DC to Albany: 3K miles + $5.60

Leaves DC: 12:30pm
Arrives ALB: 1:47pm
September 26, 2021
Johanesburg to Seychelles: 0 miles + $47.10
November 3, 2021
Orlando to Los Angeles: 5K miles + $5.60
Total cost = 8,000 miles + $58.30
Here's the screen shot:
That second trip would make it possible to do a same-day turn in DC that would give me an entirely free flight from Seychelles to South Africa (I'd still have to pay the departure taxes of course, but no miles).
The November trip from Newark to Orlando and then from Orlando to Los Angeles — the last leg of both trips — would be gravy if it happens. I could alternatively just skip those flights since they happen after the trip to Seychelles / South Africa is done. Note that if I did that regularly, United might get mad at me. I wouldn't be particularly worried about doing it once or twice.
My total cost for both trips would be 16,000 miles + $119.50.
Intra-Africa without Excursionist shenanigans
Let's say that I didn't want to mess with this whole Excursionist thing and just wanted to book a ticket from the Seychelles to South Africa. That trip would cost 39,000 miles and $97.10 round trip.
As you can see, I would save 23,000 miles by leveraging the Excursionist Perk by nesting two different trips instead. I'd also pay about $20 more (the taxes on the US flights). I'd say that's a pretty good trade.
Bottom line
I'm 99.87656789209% sure that none of the above will happen in real-world 2021 (and 110% sure that as much as I love taking pictures in Kruger National Park I am not going to cut short my time in Seychelles to go to Kruger if by some miracle the Seychelles trip happens). The purpose of this post was to show why I was excited about the widespread existence of really low-mileage United flights (including some for just 3K each way). In the past, finding a 5K flight and then also being able to actually take that lead-off leg would have really required threading the needle. Now I can find flights from just 3K from my own backyard. That could mean a huge mileage savings in the right situation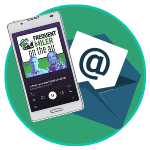 Want to learn more about miles and points?
Subscribe to email updates
 or check out 
our podcast
 on your favorite podcast platform.