I've long been a fan of Amex Fine Hotels & Resorts. When booking through Amex FHR, you get breakfast for two, guaranteed 4pm late checkout, a local amenity (usually something like a $100 property credit), and early check-in and room upgrade based on availability. That's a sweet set of benefits and it comes with no minimum stay requirement, so I've often booked Fine Hotels & Resorts properties for single-night stays to maximize value (sometimes back-to-back with my wife when we needed more than one night). I set out to write this post looking to highlight places where you can get a night for free or close to it using the new Platinum card $200 prepaid Fine Hotels & Resorts credit (note that this benefit is available for both new and previously-existing cardholders). Unfortunately, whether due to increasing prices post-pandemic, a different selection of hotels, the wrong sample dates, inflated prices or some combination, I found it more difficult than I expected to find sub-$200 nights. Still, this post features a collection of places that could be booked with the new Platinum credit or close to it and we'll look to add properties to the list as we find more that are reasonably-priced at some time of the year.
Fine Hotels & Resorts vs The Hotel Collection
It is worth noting that the new Platinum card benefit is a $200 credit toward a prepaid booking with either Amex Fine Hotels & Resorts or The Hotel Collection. Both are Amex hotel booking programs with additional benefits, but The Hotel Collection requires a 2-night minimum stay in order to get the ~$100 property amenity whereas Fine Hotels & Resorts bookings get full benefits with no minimum stay requirement.
Again, all Fine Hotels & Resorts bookings (even one-night stays) include:
Daily breakfast for 2
Guaranteed 4pm late check-out
Complimentary Wi-Fi
Unique property amenity (usually a $100 resort credit, food & beverage credit, or spa credit)
Noon check-in when available
Room upgrade upon arrival based on availability
Note that the "local amenity" can vary: while it is most often something like a $100 property/food & beverage credit, it is sometimes a $100 spa credit (less valuable to me, but YMMV) and occasionally something like a free airport transfer or lunch or dinner for two. Those things may be more or less valuable depending on the circumstances. Note also that some properties are now offering a $125 property credit. I've highlighted a few in this post.
Search tips
Start out here if you just want to know which Fine Hotels & Resorts properties exist at any given destination: https://www.americanexpress.com/en-us/travel/discover/destinations. If you're a more visual person, you could look at a map of properties in the US by going here and clicking on "View Map": https://www.americanexpress.com/en-us/travel/discover/property-results/r/1.
The Fine Hotels & Resorts booking tool can be kind of frustrating.
When searching for hotels in a specific city, the process is straightforward enough: pop your city and dates into the box and search. I first log in to Amex, then click menu, travel, and book fine hotels & resorts to get to the booking tool (I prefer to be logged in to easily click through and see total prices).
The search tool can sometimes be very useful for searching more broadly and sometimes it can be very glitchy. For instance, you can enter a state in the box to presumably find all of the available properties in that state. I entered "Vermont" with a check-in and check-out date next month and found that there are two properties, neither of which are available.
Then I tried Vermont from December 1-2 and the tool told me no results were found for my search criteria.
However, when I put in "The Lodge at Spruce Peak" in the box (a Hyatt Destination Residences property where I stayed in its pre-Hyatt days), I got different results.
Suddenly that property, which is most certainly located in Vermont, is indeed available.
That's frustrating and makes searching more difficult (and I hadn't realized it until far into searches for this post). The inconsistency of the tool means that you may need to do some extra hunting.
When the tool works through, searching larger geographical areas can be at times useful and at times frustrating. I find it useful because I'll sometimes find a property in a place where I'd have never thought to look (indeed, the only reason I've been to that property in Stowe was because I had searched by state in the Northeast. It was a deal with FHR benefits that was a reasonable drive from home for me. I'm glad I went and would go back – I never would have likely discovered it if not for searching by state in my region). And when I'm interested in visiting a country but I don't have specific plans for where to go within that country, FHR can be quite useful. For instance, I have a trip to Spain booked from a big Iberia award sale last year. I don't know whether I'll go and if I do go I have no specific plans apart from flights in and out of Madrid right now. I can put "Spain" into the search box for a weekend in November and get a list of available Fine Hotels & Resorts hotels in Barcelona, Madrid, Malaga, and more (including numerous cities I've never even heard of before).
Sometimes you can go bigger with a search area like "Europe" and the tool works well and sometimes it misses a bunch of places. You do need to give it a second to add more hotels as you scroll down.
My biggest frustration with the tool is that there is no way to sort by price. You can sort by hotel name or by amenity (what sense does that make? they're almost all a $100 credit…) but not by price per night. That makes it more difficult when dealing with those large geographical areas. Still, if you're willing to scroll and hunt, you can find stuff.
It's also worth noting that many of the hotels in the list that are affiliated with major brands may also be available through their hotel preferred partner programs. For instance, if you see a Park Hyatt available through FHR, it should be bookable via Hyatt Prive; a Ritz-Carlton is bookable via Marriott STARS, etc. In some cases, those programs may offer better value (or at least a more highly-prioritized room upgrade). Many of the FHR properties are also available via Virtuoso, Visa Infinite Hotels, or the Chase Luxury Hotel Collection. Sometimes a property that comes with a spa credit via Fine Hotels & Resorts may come with a (more useful) property credit via another program, so FHR is not always the best booking method.
That said, it is certainly possible to get a decent deal out of a free or nearly-free FHR night. While I recognize that it isn't "free" since you're paying the (expensive) annual fee to hold a Platinum card, those who got in before the fee increase are looking at a $200 credit this year and a $200 credit beginning in January that could be used before renewal and as such that crowd may look at these nights as a nice bonus this year and next year at least.
My goal with this post was to highlight properties where your $200 credit can get you a night for somewhere around "free". With that in mind, I've highlighted properties below that I found for $250 per night or less. I didn't include every single sub-$250 property I saw; I mostly stuck to either popular destinations/properties/brands that were under $250 or almost any place south of $200. Remember that prices vary wildly by date: you may not find anything near these prices during the dates you want to go or you may find dates that are even cheaper. My goal here was to find places that could be booked with the credit that are sometimes quite reasonably priced. You can take it from there for your travel plans. Feel free to add recommendations in the comments – I'd love to build this post out to become a decent resource of cheap FHR properties.
My frequent use: Las Vegas
If Las Vegas to you is a big-name concert or a weekend of clubbing, Fine Hotels & Resorts likely won't do you very much good. If, like me, you primarily go to have some fun playing cards, seeing shows, and going out to dinner and you don't care whether that happens on a Tuesday or a Saturday, Fine Hotels & Resorts can be a solid option. In the past, I've booked Delano as cheaply as $66 more than once. I've also seen NoMad under $100 per night and I booked Bellagio at $116 a couple of years ago, so it is worth hunting around. Keep in mind that you'll pay a resort fee and taxes.
Sub-$250 hotels by region
North America
Note that I had more difficulty than I have in the past locating good options under $200 in North America. My guess is that this is somewhat influenced by pandemic pricing and it is worth searching around as you travel. Try searching by state to look for things off the beaten path.
Mexico
Hacienda Temozon, Luxury Collection, Abala Mexico $244 with $125 credit
Asia
Note that pricing at destinations in Asia is likely still quite skewed as I've found some of these properties to be much more expensive in the past.
China
Pudong Shangri-La Sanghai for $200.
Hong Kong
The Langham Hong Kong for $167.
Taiwan
Grand Hyatt Taipei for $214.
Vietnam
Sofitel Legend Metropole Hanoi $170 ($196.36 all-in)
Park Hyatt Saigon $253
South America
Colombia
W Bogota $149.
Peru
Palacio Del Inka, Cuzco, Peru for $209.
Europe
Austria
InterContinental Vienna for $195. This is off-seasons, but still a nice deal!
Bulgaria
InterContinental Sofia for $111. Note the amenity is lunch or dinner rather than a credit.
Portugal
Intercontinental Porto at $268 is the most expensive place I included, but the property looks pretty nice.
Maison Albar Hotels Le Monumental Palace Porto, Portugal.
A nice thing here is that the taxes don't add much. The Maison Albar Hotels property came out to $239 with tax. The InterContinental came out to $287.44.
Germany
Excelsior Hotel Ernst Am Dom, Cologne, Germany for $215.
Steigenberger Frankfurter Hof Frankfurt, Germany $220. That's $238.43 all-in with tax.
Malta
The Phonecia Malta for $176.
Montenegro
Regent Porto Montenegro for $183.
Poland
Hotel Bristol under $200 (Nov 14-15). $208.28 with tax
Russia
Grand Hotel Europe St. Petersburg for $188.
Slovenia
InterContinental Ljubljana for $188. Lovely city!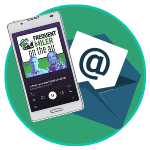 Want to learn more about miles and points?
Subscribe to email updates
 or check out 
our podcast
 on your favorite podcast platform.