"Welcome bonus offer not available to applicants who have or have had this product."
Most American Express credit and charge card signup bonus offers include the above language.  For the most part, the language is self-explanatory.  If you have, or used to have, the same credit card, then you won't get the signup bonus if you sign up now.
There are known exceptions to this rule.  If you cancelled an account more than 7 years ago, it has most likely dropped off of the Amex radar and you can get the bonus if you sign up again.  Also, if you receive offers that do not have this language in the fine print, then you should get the bonus (see: Is Amex increasing exceptions to their Once Per Lifetime Rule?).  Upgrade offers, in particular, often do not have these terms.
One way in which the bonus language is not crystal clear is with business cards.  Is the "applicant" the individual or the business?  What if someone has had the same Amex business card before, but now signs up under a different business?  Can that person get the signup bonus?
Last summer, I thought I had a definitive answer.  I signed up for the Platinum Delta Business card and I did get the bonus even though I had the card before.  In fact, I had upgraded my old Platinum Delta card to the Delta Reserve Business card just a few weeks prior to signing up for the new card.  Similarly, that same summer, my cousin and several readers reported signing up for second business cards under separate business and they received the bonuses on each.  These reports were for the Business Platinum card and the Business Gold Rewards card.
Then, over time, reports dribbled in from readers reporting the opposite.  They had applied for a second business card under a separate business name and EIN, but did not earn the signup bonus.  In fact, fellow blogger, Rapid Travel Chai, recently tried the trick with the Platinum Delta Business card and he did not get the sign up bonus.
In my post "Are you eligible for the Amex SPG 35K bonus?" I declared that I would test out the second business theory with the SPG Business card.  The card took quite a while to arrive, but once it did I immediately spend $5K on the card.  The business card's current signup offer (set to expire April 5) is to get 25,000 points after $5K spend and another 10K points after another $2K spend.  Two days ago my first statement finally closed.  Then, yesterday, points finally appeared in my SPG account.  Unfortunately, I only earned 5,000 points.  In other words, I did not earn the signup bonus.  I only earned the usual 1 point per dollar for spend.
Conclusion
Clearly, you cannot count on getting a signup bonus when applying for an Amex card that you've had before, even when applying under a different business.  With respect to the earlier successes, we still don't know whether Amex has changed their processes, or if there is some other reason why they awarded bonuses for those applications.  With my Delta card, it's a long shot, but theoretically possible that upgrading to the Delta Reserve card effectively erased knowledge in the system that I previously had the Platinum card.  That doesn't explain my cousin's success, though, with a Business Platinum card that he got while still holding his previous one.
In short, the best evidence we have right now is that the answer is no.  You cannot get a second Amex bonus with a second business.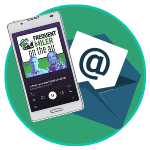 Want to learn more about miles and points?
Subscribe to email updates
 or check out 
our podcast
 on your favorite podcast platform.