When Hyatt introduced their Points + Cash option, I wrote "Hyatt's Points plus Cash: Opposite conclusions from two viewpoints."  The gist of my post was  that deciding whether Points + Cash is good value is complicated.  You are very likely to reach one conclusion when comparing to paying outright for your stay and an opposite conclusion when comparing to paying entirely with points.  I wrote:
There's a strange irony here that with the first analysis one would recommend using Points + Cash for category 2 through 6 hotels, but not for categories 1 and 7.  Conversely, with the numbers I plugged into the second analysis, one would recommend using Points + Cash for categories 1, 2 and 7, but not for category 3 through 6 hotels!  In other words, the conclusions are almost completely opposite!
I then went on to give fairly complicated recommendations for what to do.  However, I've now developed a spreadsheet to make the decision easy!  Introducing…
The Hyatt MakeUpYourMinder Spreadsheet!
Background
In January 2014, Hyatt introduced the ability to book rooms with a combination of Points + Cash.  Here's their award chart:
As you can see, above, the Points + Cash option lets you pay a fixed dollar amount in order to book a room for half of the usual point requirements.
Pros and Cons
Other than differences in cost (both in dollars and in points), there are pros and cons to booking stays in cash, points + cash, or points alone.  Here's a summary:
| | | | |
| --- | --- | --- | --- |
| | Cash | Points + Cash | Points |
| Earn points for your stay | Yes | Yes | No |
| Earn elite night/stay credits | Yes | Yes | No |
| Able to use points to upgrade | Yes | No | No |
| Able to apply Diamond suite upgrade | Yes | Yes | No |
| Able to share your Diamond benefits with friend (details here) | No* | No* | Yes |
| Rate availability | Always available | Available only at hotel's discretion | Always available when standard rooms available for sale |
* Note: You may be able to share Diamond benefits with cash or points + cash stays by booking in your own name even if the reservation is for a friend. However, you would need to add a note to the reservation saying that your friend should be allowed to check in.  There is no guarantee that this will work.
Make your Hyatt Points + Cash decision with the MakeUpYourMinder spreadsheet
Click here to view the Hyatt MakeUpYourMinder Spreadsheet
I think I made the tool pretty easy to understand on its own, but here's an overview…
First, copy the sheet
I've set the sheet to read-only so that only I can edit the main sheet.  However, you'll want to enter in your own values, so the first step is to make the sheet your own by copying it.  Click File, then click Make a copy…
Now that you have your own copy of the sheet, you can start…
The cells in yellow are for you to enter your own assumptions:
A bit further down are a couple of more advanced options:
If you're planning on paying for the entire stay with gift cards bought at a discount, the spreadsheet can factor that in.  Also, if you book your stay through a cash back portal, you can enter the percentage of cash back you expect to get.  Note that both of these discounts/rebates are applied to the entire cash portion of the stay, including taxes and resort fees.  In reality, portal rebates are often based on hotel base rates only.  I'm not sure how this is handled with Hyatt stays.
If you're interested, you can click into the individual cells in the "Calculations Happen" section to see calculation details and/or to check my work (PLEASE report errors!).  If you have feedback or corrections, you can go back to the original spreadsheet to add comments to particular cells.  Or, comment below within this post.
The "Calculations Happen" section is also useful for figuring out the category of hotel you are looking at.  For example, if you view a hotel's point rates online, you may see something like this:
Since the above hotel lists a 25,000 points per night price, we can compare to the Points column, above, and see that this must be a category 6 hotel.
Finally, we get to the results:
The spreadsheet doesn't know which category hotel you are looking at, so it shows results for every category.  The estimated cost in each case is the out of pocket cash cost, plus the value of points spent for the stay, minus the value of points earned for the stay.
Based on the data I entered, paying with points is the best deal for categories 1 to 5, and paying with cash (credit card really) is best for categories 6 and 7.  Those results will change when you enter a different hotel rate, different point value, etc.
More to the story
Earlier in this post, I showed pros and cons for each Hyatt booking option: cash, points+cash, and points only.  Many of those pros and cons have little to do with the cost (in cash and/or points) of the stay.  However, those factors are important, so we'll take take them into account.  Scroll further down into the spreadsheet to find this:
Here, you can decide how much each of these factors matter to you.  For example, if you are trying to re-qualify for Diamond Elite status, you may highly value the ability to earn elite night/stay credits.  Or, suppose you are hell bent on using a Diamond suite upgrade.  In that case, the ability to confirm your booking into a suite could be worth a lot.
Once you enter in the amount you value these things, you can then look to the right to see your updated results:
Now, instead of recommending booking the lower categories with points, the spreadsheet recommends booking with Points + Cash for categories 1 through 4.
The category 1 result looks strange with it's minus $2 cost estimate for the Points + Cash option.  The reason for this is that we valued earning elite credits at $30 and the ability to upgrade to a suite at $50.  So, the calculator subtracted $80 from the original estimated cost of $78.  In reality, if you're looking at category 1 hotels, there probably aren't any relevant suite upgrades, so you should set the value of suite upgrades to zero.
Booking through an Online Travel Agency
This post and the Hyatt MakeUpYourMinder spreadsheet assume that you'll book directly with Hyatt or with a full service travel agency.  Online Travel Agencies (OTAs) are different.  When you book with an OTA such as Expedia, Hotels.com, Orbitz, etc., you won't earn points or elite night/stay credits for your stay.  Plus, you can't use points or certificates to upgrade.  However, you may earn rewards from the OTA itself.
If you plan to use an OTA, you can still use the Hyatt MakeUpYourMinder spreadsheet to compare options, but keep in mind the following:
The spreadsheet assumes that you'll earn 5 Hyatt points per dollar, plus an extra bonus if you have Hyatt elite status.  If the OTA rewards are similar, then you can ignore this difference.
Ignore the cash column in the second set of results, labeled "5) Results including non financial factors", since the non-financial benefits of paying cash don't apply when booking with an OTA.
Additional Resources
In addition to the Hyatt MakeUpYourMinder Spreadsheet, you may be interested in these posts: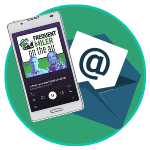 Want to learn more about miles and points?
Subscribe to email updates
 or check out 
our podcast
 on your favorite podcast platform.