Southwest Airlines is targeting some Chase Southwest credit cardholders with a 25% bonus on all purchases between 11/1/2022 and 2/28/2023. It appears that the promotion applies to both base points and category bonuses. Even better, the bonus points are good for 2023 companion pass qualification (although the points from the actual purchases will count towards 2022 qualification if the statement closes in 2022).
This offer was e-mailed to Nick and also appeared under "promotions" in his account tab. It requires you to first register for the promotion and then spend at least $1,500 on the card that you registered with. The maximum amount of total bonus points that you can earn through the promotion is 20,000. It looks like this is just targeted at consumer cards. Actually, it sounds like at least some folks with business cards are targeted as well.
The Deal
Southwest Airlines is targeting some cardholders with a 25% bonus on all purchases

Registration required
Must spend at least $1,500 to activate offer
20,000 total points is the max bonus
Bonus points ARE companion-pass qualifying. All bonus points will go post in 2023 (and thus help for companion pass qualification next year
Direct Link to "Promotions" in Southwest account (must log-in)
Terms and Conditions
You must register between 11/1/2022 and 2/28/2023 11:59 p.m. ET.
After you use your Southwest Rapid Rewards Credit Card to make at least $1,500 of purchases during the promotion period of 11/1/22-2/28/23, you will earn 25% in points as a bonus on purchases made on your Rapid Rewards Credit Card during the Promotion Period, up to 20,000 bonus points.
The 25% bonus is in addition to the points you already earn with your card.
The 25% bonus points will count towards Companion Pass® qualification, but will not count toward A-List or A-List Preferred qualification.
Please allow up to 8 weeks after the end of the Promotion Period for the 25% bonus points to post to your Southwest Rapid Rewards account.
Bonus points will post to your account in 2023. Maximum bonus point accumulation from credit card purchases during the Promotion Period is 20,000 bonus points per Rapid Rewards account.
"Purchases" do not include balance transfers, cash advances, travelers checks, foreign currency, money orders, wire transfers or similar cash-like transactions, lottery tickets, casino gaming chips, race track wagers or similar betting transactions, any checks that access your account, interest, unauthorized or fraudulent charges, or fees of any kind, including an annual fee, if applicable.
Points transferred from Chase Ultimate Rewards to Southwest Rapid Rewards are not eligible for the 25% bonus. Points and bonus points earned on a new Rapid Rewards Credit Card account opening are not eligible for the 25% bonus.
Quick Thoughts
Southwest has run this same promotion the last couple of years at approximately the same time. It's a good one for those that reach Companion Pass qualification through a combination of sign-up bonuses and credit card spend. Especially handy is that it applies towards category bonuses as well as base points, although these aren't terribly compelling on the Southwest cards:
There are a couple of possible gotchas. First off, you must register the targeted card before making purchases and then you must spend at least $1,500 on that card in order for the promotion to kick in. Secondly, while the promotion states that the bonus points all count towards companion pass qualification in 2023, that doesn't necessarily hold true for the actual base points from spend.
Southwest points post to your account upon statement close. For example, if you would like to have points from spend hit a card in January, you should wait to make the purchases until after your December statement closes (since purchase activity after your December statement has closed will post to your Southwest account upon the close of your January statement). Thus, if you want both the base points from spend AND the bonus points from this promotion to count towards 2023 qualification, you should wait until after the December statement close to begin ramping up spend.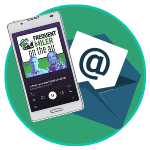 Want to learn more about miles and points?
Subscribe to email updates
 or check out 
our podcast
 on your favorite podcast platform.