ANA Mileage Club is offering a status match for the first time in my recollection. Through this match opportunity, you can potentially match all the way up to ANA Platinum, which is Star Alliance Gold. That can be a great deal because Star Alliance Gold from a foreign carrier is good for benefits like United lounge access even when flying domestically in the US. I submitted for a match yesterday and a still waiting for it to be finalized. I recommend taking advantage of this sooner rather than later.
The Deal
ANA Mileage Club is offering a status match to those who have airline elite status with competing (non-Star Alliance) airlines. This appears to mostly be targeted at elite members from American, Delta, and Japan Airlines, but the existance of an "other" option means that you may be able to match from other airlines as well.
ANA offers this chart to show how status will match to ANA Mileage Club (AMC on the right)
Key Terms
Must be a legal resident of North America (United States of the Americas, Mexico, or Canada; residents of Quebec Canada excluded).
Updated status will be reflected within 14 days if accepted
No confirmation email will be sent (you can check your status in the ANA Mileage Club app (which is separate from the ANA Airlines app) or on the web interface)
Status Match application and all required documentation must be submitted no later than September 28, 2022. 23:59 PST. Any application posted after this date will not be considered.
Premium Status obtained through the ANA Campaign will not include the following benefits generally offered to AMC Premium members:

a) ANA Upgrade Points
b) Lifestyle magazine
c) Option to apply for the ANA Super Flyer Card
d) ANA Desktop Calendar / Desk Diary Gift
e) Voucher for ANA Suite Lounge exclusively for Members with 80,000+ premium points.
f) Status Card Kit

Promotional status through this campaign will expire 3/31/23
Quick Thoughts
This deal is scheduled to be available through September and it appears to be aimed at North American travelers. That said, no matter when you receive your match, it will end at the end of March 2023. There is therefore little incentive to wait as you never know if the promo may get pulled early.
Given the reduced paths to status that we saw last year and the easy path to American Airlines status for those playing the Loyalty Points game, I imagine that quite a few readers may have a qualifying status level for this promotion. Note that ANA makes it clear that they will not match status from another Star Alliance airline, but they do have a drop-down menu item for "other" airline, so even if your status is with an airline other than those in the chart it may still be worth submitting for a match. I'd probably even take a swing at this with a Southwest Companion Pass.
Part of the reason for my enthusiasm here is that I don't think we've ever seen an ANA status match. I have no crystal ball to know whether or not they will offer a match again in future years, but based on the track record they've had — i.e. I don't recall any previous match offers — I wouldn't count on a future offer. For the same reason, I wouldn't be afraid of costing myself a future opportunity. Some airlines only allow for a status match to be done one time. I don't know ANA's official policy on that, but since I don't think we've seen them offer it before I wouldn't be terribly concerned about using up the opportunity.
I'm also kind of excited by this for the prospect of parlaying ANA status into something else next year when I am more likely to utilize status benefits. Still, even if I only fly United a couple of times this year, this should come in handy since I wouldn't otherwise have access to United's domestic lounges. Other benefits like priority check-in, priority baggage handling, and additional baggage allowance certainly may come in handy as well.
The process of submitting for the match was incredibly easy. I just submitting a screen shot of my Delta Gold card from the Delta app, which shows my name and expiration. I thought it was a little weird that they were using a Survey Monkey survey to collect info for the match, and I didn't receive any confirmation email from ANA but rather just a confirmation page that my info was submitted at the end of the process. Still, I feel pretty confident that I'll be good to go here.
H/T: Loyalty Lobby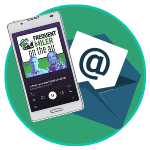 Want to learn more about miles and points?
Subscribe to email updates
 or check out 
our podcast
 on your favorite podcast platform.