I recently stacked a great deal on a business class itinerary booked through Amex Travel (using the Pay With Points rebate from the Business Platinum card) with the chance to get a (mostly) free seat in business class for my younger son. I had a number of interesting takeaways from the experience that are useful tips for family travelers but it also led me to discover significant savings on business class tickets through Amex Travel that may be more broadly of interest even to those who don't have young kids.
The unique way British Airways handles infants who turn 2
A couple of months ago, I wrote a quick deal post to highlight a sweet spot I learned about from Gilbert Ott at God Save the Points (See: Lap infant tip: save on a round trip when the child turns 2 with British Airways or Virgin Atlantic). It's worth noting that this apparently works with both British Airways and Virgin Atlantic, so it isn't completely unique to British Airways, but neither is this common.
Parents traveling with children under 2 years old generally have the option to carry the baby as a lap infant. Domestically within the United States, it is free to bring a lap infant, but on international itineraries the infant needs a ticket (which most commonly costs about 10% of the adult fare for the flight). Some award programs offer attractive mileage deals for lap infants when you're adding one to an award ticket, but many other programs charge about 10% of an adult fare whether you're booking a paid fare or an award ticket.
However, once a child turns 2 years old, he or she needs their own seat — and with most airlines / loyalty programs, that means paying the same full cost as an adult ticket.
What if your child turns 2 years old before your trip has ended? Most airlines require you buy a ticket for the entire itinerary if your child will turn 2 during the trip. I believe this is because aviation rules typically require passengers aged two and older to be seated in their own seats. Therefore, the airline charges you for a full priced ticket.
However, British Airways and Virgin Atlantic handle an infant (under 2) who becomes a child during the trip (i.e. turns 2 years old before your trip is finished) differently than most: those two airlines will charge a normal lap infant fare even if your child turns 2 during your trip. If your child turns 2 during the trip, these two airlines will provide a seat assignment free of charge for any legs after the child turns 2. Note that I believe this only works on flights operated on their own metal after the second birthday.
Honestly, that sounded a bit too good to be true. Getting an actual seat for such a huge discount over the going far is such a departure from the norm that I initially questioned it even though Gilbert Ott is a reliable source. However, he pointed right to the page on the British Airways site that highlights this policy, so it is written in black and white.
This lap infant part of this story is such a niche situation that it will only be relevant to a small minority of readers (i.e. those who have a child under 2 who have a trip in mind where it makes sense to buy a ticket from either British Airways or Virgin Atlantic that starts before the child turns 2 and ends after he/he turns 2). However, I've discovered that the routing doesn't need to be a simple round trip, which might make this ever so slightly more useful for parents of children approaching a second birthday. It also led me to discover big savings on business class tickets via Amex Travel and that may be more broadly applicable.
My situation: connecting two trips to Europe
I have a trip to Europe coming up this summer. I had long ago booked an outbound to Europe, but I hadn't had a flight booked to come back home from Europe. I then have another trip to Europe planned this fall, but so far I only had a return flight booked at the tail end of the trip. In other words, I still need to get from Europe–>USA to end Trip #1 and from USA–>Europe to start Trip #2.
As fate would have it, my youngest son will turn 2 years old between these two trips (in other words, he turns 2 after we return from Europe to finish trip #1 and before we depart the US for Europe for trip #2).
Since round trip airfares from Europe–>USA–>Europe are often much cheaper than the opposite direction (USA–>Europe–>USA), I expected this would likely be a good opportunity to book a cheap "cash fare" departing and returning to Europe rather than booking award tickets.
As an example of that, take this business class round trip fare from Budapest to New York from July 5-13, 2022, which rings in at $1,518 on Air France at the time of writing.
The same dates in the opposite direction (round trip from New York-JFK to Budapest) start over $3,000.
It is literally less than half price when departing Europe in that scenario.
In our case, the dates would be spread further apart like this:
June: US to London: Award ticket
July: Europe–>US: "Outbound" of paid British Airways ticket
My youngest son turns 2
September: US–>Europe: "Return" of paid British Airways ticket
October: Europe–>US: Award ticket
Again, my younger son turns 2 during the gap between our July flight to the US and our September flight to Europe, which made for a good chance to test out the British Airways lap infant thing — he would be a true lap infant in July, but by the time of our September flights he would be 2 years old and require his own seat (which, as noted above, British Airways would provide for free with his lap infant ticket since he turns 2 "during" our trip / between segments on the same itinerary).
This makes for an attractive opportunity to use things like Chase Ultimate Rewards points at 1.5c per point with the Chase Sapphire Reserve or the Amex Business Platinum Pay With Points rebate (35% of your points back on any airline in business or first class up to 1 million points rebated annually, which yields a value slightly higher than 1.5c per point).
As an example, a $1500 round trip fare like the Budapest example above would cost 100,000 points at a value of 1.5c per point. That's effectively 50,000 points each way in business class — with no cash out of pocket for taxes since it would be a paid fare rather than an award ticket. Furthermore, your paid ticket would earn miles / elite credit (like MQDs based on a percentage of distance flown in the case of Air France credited to Delta). That exact flight wouldn't work for me since Air France wouldn't provide a free seat after my son turned 2, it's just a price example.
In my case, we had developed limited date flexibility, but we were pretty open in terms of departure / arrival cities on either end of the trip, so I ran many searches to see what would make the most sense.
British Airways ended up being the best option — and booking via Amex Travel made that better.
Much better flight prices via Amex Travel
After a lot of airfare searches, it became apparent that a British Airways ticket would make the most sense, but I was surprised to save a lot on the paid fares via Amex Travel.
Before I get into prices below, I want to note at the outset that I'm using the Business Platinum pay-with-points rebate on this trip, so I'm not paying the cash prices below out of pocket but rather using points to cover the cost at just over 1.5c per point in value. More on that after I cover the deals I found through Amex Travel.
Despite the fact that I intended to book through Amex Travel, Google Flights was my primary flight search tool. I generally find that flight prices are about the same when purchased through any major online travel agency, including outlets like Priceline & Expedia or credit card portals like Chase and Amex. However, that wasn't the case here.
I should mention that in cases where your lap infant turns 2 during the trip, you can't book the lap infant ticket online — you have to call British Airways to add the lap infant over the phone after booking the rest of the passengers in your party. Therefore, my searches (and more importantly, the resulting prices referenced below) were for 2 adults and 1 child (age 2-11) since the lap infant ticket would need to be purchased separately (though you could include a lap infant in your search to get an idea as to the expected price when you call to add them, you just can't book it online in this niche circumstance).
When I started to settle in on dates and flights based on my Google Flights searches and I plugged those dates into Amex Travel, I first noticed small differences that didn't seem to matter much — Amex Travel prices rang in maybe $100 or $200 cheaper in total for 2 adults and 1 child than the prices I saw through Google Flights on a few searches. I almost didn't even register the difference and certainly didn't put much thought into it.
However, to cut to the chase, I ended up finding an itinerary through Amex Travel that departs Milan for New York on the nonstop American Airlines flight this summer and "returns" from New York to Paris in the fall on British Airways for far less than the price I saw via Google Flights.
Via Google Flights, at the time that I booked, flying Milan–>JFK and then JFK–>Paris came to just over $7400 on my chosen dates if I accepted a stop in London in both directions (i.e. not flying on the nonstop AA flight from Milan to New York).
However, the exact fights I ended up booking were even more expensive. Both via Google Flights and also when searching directly on British Airways, the same flights I booked came to $11,419 for 2 adults and 1 child.
Note that I wanted this to be an entirely British Airways ticket because of the lap infant situation. I wasn't sure how it would work if the ticket were purchased through AA or if even one leg of the flight has an American Airlines flight number (nor was I sure that the lap infant thing would work on an open-jaw itinerary). Therefore, even though my "outbound" from Milan to New York will be operated by American Airlines, I wanted to be sure to book it with a British Airways flight number. I'm not 100% sure this would have made a difference.
More importantly, I booked the same exact trip on the same dates via Amex Travel and the price was $5,433.
That was $2,000 cheaper than the cheapest price I saw for the same city pairs via Google Flights and about $6,000 cheaper than the Google Flights / British Airways website price for my exact flights. It was also about ~$500 less than booking a simple round trip from Milan to New York and back and ~$1,000 cheaper than booking a simple round trip from Paris to New York and back.
I still don't know why this itinerary priced differently via Amex Travel than through other outlets, but I found large differences on other itineraries as well. The ~$7400 itineraries shown above have a stop in London in both directions. In at least one case, one of those same flights priced at $6700 via Kayak.com, but it was the same ~$5400 through Amex Travel. Again, those prices are for 3 passengers (2 adults and 1 child) in business class round trip. It was not labeled as an Insider Fare or any sort of special discount.
I stumbled on this pricing quite accidentally. We were pretty settled on flying a round trip from Milan to JFK (returning to Milan) because once we narrowed down dates sufficiently, we thought that the ~$5900 round trip fare from Milan to New York and back was about the best we were going to do. As I was going to book that as a simple round trip, my wife asked about returning to Paris instead of Milan. I told her I had checked (via Google Flights) and it was too expensive, but then literally as I was about to book the simple round trip from Milan I figured I may as well search the flights at Amex Travel because by that time I had picked up on the $100-$200 difference in price from Google Flights to Amex Travel, so I figured I had nothing to lose by doing a quick search.
Imagine my surprise when the flights that I expected to be no cheaper than $7400 based on my Google Flights search came to $5400. I definitely wouldn't say that there were widespread discounts like this available via Amex Travel, but neither was it isolated to my weird open jaw itinerary. Note that I was only searching flights departing Europe and that surely somehow came into play in the pricing — I wouldn't expect these big pricing differences to regularly occur on flights departing the US.
However, in this case, it worked out to be a great deal.
Redeeming points for a great deal with the Business Platinum card
As noted above, I redeemed Membership Rewards points to cover the cost of the flights for 2 adults and 1 child (the lap infant needed to be booked separately). This meant that my $5,433 flight initially required 543,300 points, but I'll get back ~190,155 points for a net cost of about 353,145 Membership Rewards points.
Divided by 3 passengers, that's about 117K points round trip (which equates to about 58.5K each way). Consider that this includes a nonstop on American Airlines that definitely wasn't available as a saver award and there are no additional taxes to be paid.
Consider also that these paid flights will earn quite a few miles. If credited to Alaska, I expect that these flights would yield around 19,000 miles round trip per passenger. I'll probably credit to American Airlines and get a few thousand less redeemable miles but also earn an equal number of loyalty points. Ignoring the difference in value between individual airline miles vs Membership Rewards points, that 19K potential earnings drops the total net cost in points per passenger below 100K points round trip. That's better than what I'd pay via most airline loyalty programs and I got to pick the flights I wanted and will fly British Airways without the exorbitant taxes on top of the points since those taxes are included in my fare.
I'm certainly satisfied with that end of the deal.
Adding the lap infant via British Airways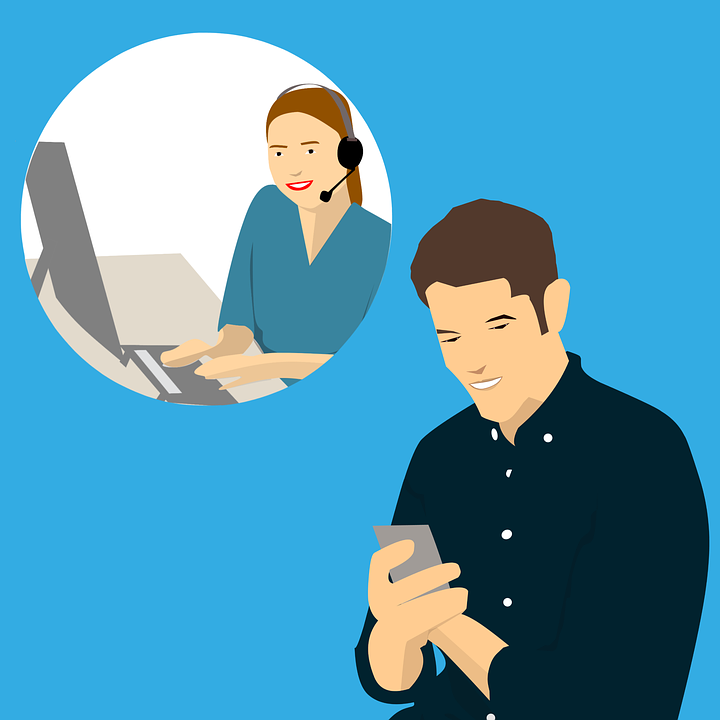 I still wasn't positive that the lap infant portion of the booking would go smoothly, but I'm glad to report that it did.
Specifically, I wasn't sure whether I would be able to call British Airways to add a lap infant to a ticket I purchased through Amex Travel. In many cases, if you need help with an itinerary that you booked through an online travel agency, your airline will refuse to help and tell you that you need to contact the online travel agency. I didn't expect anyone at Amex Travel to understand British Airways lap infant ticketing policies since this is such a rare way to handle a lap infant.
Additionally, I wasn't sure whether the outbound (when my son is still officially lap-infant-aged) being on American Airlines metal or whether the fact that this was an open-jaw itinerary rather than a simple round trip would cause a problem.
I'm happy to report that adding the lap infant was a relative breeze. I called British Airways as soon as I realized that ticket numbers had been issued (within less than an hour from booking). The agent asked me to confirm the channel through which the flights were booked (Amex Travel) as part of the verification process at the beginning of the call, so we established early on that I had booked through an OTA and that was not a roadblock.
The agent was familiar with the British Airways policy and assured me that British Airways would assign a seat for the segments that occur after my son turns 2 at no additional charge. The lap infant ticket came to about $286 round trip (which amounted to about 10% of an adult fare that didn't include taxes plus the requisite taxes for a lap infant).
The phone call to add the lap infant ticket was slow — the agent explained that they needed to reconstruct the itinerary under a different PNR for the lap infant and that seemed to take a long time, but it all worked. I was very happy.
Bottom line
I recently booked round trip business class tickets on British Airways for a substantial discount via Amex Travel. I did this using the Pay With Points feature on my Business Platinum card to pay a net-points price of around 100K points per passenger round trip after considering miles earned on these tickets. A major part of the reason I was interested in doing this was because my youngest son turns 2 during the trip and as such, for the $286 round trip lap infant fare, he'll actually get a seat in business class for the segments that occur after his 2nd birthday — essentially getting a one-way business class ticket for no additional miles / points. Considering that we would have needed to have paid for 4 award tickets if we had booked the segments after he turns 2 separately or through another airline, this turned out to be a great deal. It'll be a one-off deal for us, but nonetheless I'm happy about the way it worked out — and I'll be sure to take a look at Amex Travel in the future in hunt of other business class deals.