I started off this series with a simple goal: I want to book business class award flights to South Africa for my family of 3.  To see how many miles I would need, I turned to a few award price finder tools.  I had hoped to find a single tool that gave the best and most thorough information.  Instead, I discovered that no single tool listed all of the best options.  Milez.biz offered up the most options, but it failed to find two of the lowest cost options: JAL and Alitalia.  The single paid tool in the group (Ultimate Frequent Flyer Mile Award Calculator) had the highest success rate in finding the lowest cost options, but it priced Singapore Airlines incorrectly and it too missed JAL as an option.  In fact, every tool I tried had issues and omissions.
Read more in the "Part 1" posts:
Other key info
I think its safe to bet that some, if not all, of the reviewed tools will fix their errors and broaden their reach.  However, when I look for awards to Cape Town, South Africa, it's clear that I need more information than how many miles it will require from each program.  Here are some examples:
Awards to South Africa are not easy to get, especially for three people in business class.  One trick that is often very helpful is to book one or two people wherever there is availability and then add in others if/when additional seats open up.  This would be risky, though, if it was very expensive to cancel the award and redeposit the miles.  Therefore, it would be great if these tools showed the change and cancellation fees associated with each program.
It's also likely that I won't easily find award space on a single airline or even within a single alliance for both the outbound and return flights.  Instead, I might book SkyTeam for the outbound flights and Star Alliance for the return (as an example).  So, it's key to clearly show which programs support one-way awards.  And, if the price for a one-way isn't simply half of the round trip price, then show that too.
Many of the routes to Cape Town involve a layover in Europe or the Middle East, and those layovers are often extremely long.  I might prefer to stop-over for a few days rather than sit around an airport lounge for 12 hours or more.  So, I'd like to know if a stop-over is allowed.  And, it's important to know the stop-over rules for both one-way and round trip bookings.
Many of the available routes to Cape Town involve flying British Airways.  Unfortunately, British Airways flights almost always involve very large fuel surcharges regardless of which airline's miles are used to make the booking.  A great feature would be to give an indicator of expected fuel surcharges for each option.  Just because an airline charges the fewest miles for a flight doesn't mean that it's the best deal if high fuel surcharges are involved.
Are the award charts changing?  We know that American Airlines' award charts are about to change drastically as of March 22.  Does the tool show both the old and new award prices?  Similarly, many Delta award prices change for flights booked after October 1 or November 1 2016.  Does the tool give any indication of those changes?
Is there anything else I need to know?  Airline loyalty programs often have weird rules attached to award tickets.  If there are any key "gotchas", it would be great to display that info clearly.
Finally, does the tool show me where to get the miles from if I don't already have them?  Specifically, for each result, I'd like to see whether miles can be transferred from transferrable points programs: Amex Membership Rewards, Chase Ultimate Rewards, Citi ThankYou Rewards, or Starwood Preferred Guest.
Tools Reviewed
As before, I looked at each of these tools:
AwardAce
AwardAce is, by far, the most polished and user friendly of the tools that I reviewed.  Unfortunately, it also had the single biggest fault of any tool I tried.  As I explained in part 1, AwardAce couldn't handle a search for Detroit to Cape Town.  Worse, when I tried Detroit to Johannesburg it gave only partial results (it would be easy not to realize how much is missing).  I had to search Philadelphia to Johannesburg to get complete results.
AwardAce starts with a terrific color coded chart showing your options (greener is better):
Below the chart, AwardAce lists each of the program options and lets you sort by economy, business class, or first class:
As you can see above, AwardAce also clearly shows the available transfer partners (SPG for JAL, and Amex for ANA).  And, if you click "Bookable Airlines", the tool gives a short list of airlines that serve the route and can be booked with the given program, like this:
The Bookable Airlines view is both cool and frustrating. It's cool because it shows options that you might not have thought of (like Qatar, in this example).  It's frustrating because it's terribly incomplete, but there's no way to know that from the display.
One of my favorite features is the information page that pops up when you click the name of the airline program.  At the top, AwardAce gives very high level information about the mileage program including a few pros and cons.  This is followed by much more information, including how to earn miles, transfer partner info (including transfer time, if known), award policies and fees, a list of partner airlines, links to more information, and more.
Unfortunately, AwardAce can't currently be trusted to get all of those details right.  To give just one example that I stumbled upon, I found that Award Ace listed Star Alliance airlines as Korean Air partners.  That's simply wrong.
It's worth noting that Korean Air is not only a SkyTeam member, but also has additional partners such as Alaska, Emirates, and Etihad.
If a tool is going to show carrier options, it's key to get it right.
FlyerMiler
FlyerMiler isn't nearly as polished as AwardAce, but I found it to be both easy to use and full featured.  I love that you can select your class of service options right from the beginning.
Results are shown in an easy to read and sortable table:
One big differentiator is that FlyerMiler shows available routes.  Select an airline program then click the Routes tab to see route options:
As you can see above, my options for using JAL miles to get to Cape Town usually involve going through London (LHR).  However, further down the list, FlyerMiler displays a number of options that go through Dubai where I would then fly Emirates to Cape Town (I didn't include the entire table above).  Cool, I didn't previously know that Emirates partnered with JAL.
And, to the right, FlyerMiler gives most of the important information I've asked for. For example, here's JAL:
And, here's Cathay Pacific:
Unfortunately, FlyerMiler did not include Citi ThankYou Rewards as a listed transfer partner. 
Given the great info shown above, I would happily pick FlyerMiler as my go-to tool, but it does need to fill in a few key gaps first:
Add Citi ThankYou Rewards transfer info.
Add key airline programs: Air Canada, Alitalia, Delta, Korean, and Lufthansa.  Of these, I could forgive not having Alitalia or even Lufthansa, but the others really are important.
Show not just ANA round the world awards, but also their zone based awards.
Travel Codex's Award Chart Search Tool
Travel Codex's Award Chart Search Tool has the least features and the least supported programs.  That said, it's about as easy to use as possible, and it gives very useful information about each program that it does support.  Here are some examples:
American Airlines:

Travel from Contiguous 48 U.S. States to Africa. Transatlantic travel is required. These are the new prices for travel booked on or after March 22, except where noted. American will collect fuel surcharges for award travel on British Airways and Iberia. Read more about American Airlines routing rules, including booking and change fees.

United:

Travel from Mainland U.S., Alaska, & Canada to Central/Southern Africa. Partner carriers are permitted for some connecting flights on United Airlines awards. United does not collect fuel surcharges for award travel. Read more about United Airlines routing rules, including booking and change fees.

Delta:

Travel from Continental U.S., Alaska, & Canada to Africa. Delta will collect fuel surcharges for travel that originates in Europe and for travel on the following partners: Aeroflot, Air Europa, Air Tahiti Nui, China Airlines, China Eastern, China Southern, and Kenya Airways.

Alaska:

Travel from DTW to CPT; region definitions vary. Awards on Delta require a round-trip itinerary, but the return journey may be on a different carrier. Only one partner may be combined with travel on Alaska Airlines or Horizon Air. Alaska will collect fuel surcharges for award travel on British Airways and Icelandair. Read more about Alaska Airlines routing rules, including booking and change fees.

ANA:

Travel from North America (Zone 6) to Africa & Middle East (Zone 8). Prices displayed are one-way, but round-trip travel is required. ANA does not collect fuel surcharges on the following carriers: Air Canada, Air China, Air New Zealand, Avianca, Copa, United (except for travel to Asia).

Travel Codex does not provide any information about transfer partners.
Award Calculator
The Ultimate Frequent Flyer Mile Award Calculator is by far the geekiest of the tools.  It currently comes in the form of a downloadable Excel spreadsheet.  Programs in blue are Star Alliance members.  Programs in red are SkyTeam.  Apparently not much work has been done with OneWorld yet.
Here's what I like:
Both one-way and round trip prices are shown side by side.
If one-way awards are not allowed, that fact is clearly displayed.
Fuel surcharge info is displayed in its own column on the right.
On a separate tab called "Program Rules and Contact Info", the Award Calculator shows in-depth information about each program including ticketing fees, stop-overs allowed, and more.  Information about transfer partners is apparently coded into the spreadsheet, but its not clearly displayed anywhere that I could find.
Milez.biz
Milez.biz dumps out search results sorted alphabetically.  There's no way to sort by lowest price instead.  This is a bit of a problem with this tool because it outputs so many programs.  By my count, Milez.biz spit out results for 49 different programs when I searched Philadelphia to Johannesburg, and 38 different programs when I searched Detroit to Cape Town.  Each result includes award prices, detailed program information, and (usually) a button to click to see point transfer options.
The American Airlines AAdvantage program is shown twice. Once for the current chart and again for the chart that is active as of March 22. Here's the current chart info:
Clicking the "Transfer Rates" button brings me to a page with a staggering number of options.  Here are just the last few:
It's great that the tool includes hotel and other miscellaneous transfer options, but it should be noted that the information is clearly out of date.  For example, I looked up Virgin Atlantic and it failed to show either Chase or Citi as transfer partners.
Summary
Once again, I come to the conclusion that no single tool gets it all right.  Across the tools, all of the extra info I was looking for could be found, but could it be trusted?  With just a surface look at the tools, I found errors and gaps that left me feeling like I couldn't fully trust any of them.  Or, to put it another way, I feel like I need to use all of them to get a full picture.
Here's my one sentence review for each tool:
My next steps will be to use the information from these tools and elsewhere to identify which specific airlines and routes make sense to search for award availability to Cape Town.  Then, of course, I hope to actually find that award space and book it.  Stay tuned.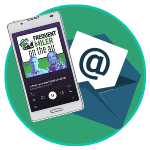 Want to learn more about miles and points?
Subscribe to email updates
 or check out 
our podcast
 on your favorite podcast platform.