Over the past year, I've become a growing fan of Citi ThankYou points. They were my currency of choice for the 40K to Far Away challenge and had it not been for some poor budgetary planning on my part, I think I'd have given Greg and Stephen a pretty strong run for their money. Regardless of where I stood competitively, I think many would have underestimated ThankYou points and not believed it possible to get from Washington DC to Honolulu, Tokyo, Australia, New Zealand, and Niue on 40K points and even the ~$650 that I spent. Greg wrote yesterday about how the Citi Double Cash may now be the best starter rewards card and he makes a pretty good argument. But despite all that, today's post isn't a gushing love fest for Citi, but rather the opposite: the case against bothering to collect Citi ThankYou points at all — at least right now.
A question on diversification
Our question of the week on the podcast a couple of weeks ago came from a reader named Al wondering when the time is right for diversification. Here was the question:
Hey guys!
Love your site and podcast. I appreciate you guys keeping things about points/miles event with things so COVID-y. As a physician, I appreciate the escape.
Question for you;
I have a healthy, though not crazy, amount of MR and UR (300K+ each). Only me and P2. Have a good amount of spend coming up. Would u keep on accruing MR/UR or would u change to another currency (TYP??). I have all UR cards already, but only a couple MR cards (personal gold, plat and bus plat). When did u guys make a transition to another transferrable currency? Is diversification better than maximizing particular currencies?
PS cash back sparks no joy!
Thank you and keep up the good work!
(For those thrown by the abbreviations, MR = Amex Membership Rewards points, UR = Chase Ultimate Rewards points, TYP = Citi ThankYou points, and P2 = Player 2 (spouse/partner).)
I thought the question was excellent. Most people who delve deep enough into this points and miles game eventually extol the virtue of diversification. That is to say that many of us value having all of the major points currencies in order to be able to take advantage of whichever sweet spot is the sweetest in our time of need.
Based on that, when I first read Al's question and just focused on the numbers (300K+ in both Membership Rewards and Ultimate Rewards), it seemed like perhaps he was indeed at a point where venturing into Citi points could make some sense.
But then I looked at his list of cards. Al says he has all of the Ultimate Rewards cards, but only lists 3 cards that earn Membership Rewards points. There are currently 12 different cards that earn Membership Rewards points on our Best Offers page. Given that both Al and his Player 2 could theoretically eventually open all 12, that's 24 total potential welcome bonuses — of which they have so far only gotten three. When you consider that Al and Al's Player 2 can earn not only those 24 potential welcome bonuses but also referral bonuses as they refer each other to these new cards, there are a lot of potential Membership Rewards points still on the table.
And so, in short, we recommended that Al continue to focus on Membership Rewards points for now since there is a lot of low-hanging fruit to be picked there.
But the question has lingered in my mind: When is it time to diversify into Citi ThankYou points? Will it be when he reaches 400K or 500K Membership Rewards? A million Membership Rewards? Some other milestone?
Despite the fact that I'm a big fan of ThankYou rewards and the fact that I think the Double Cash was a powerhouse card before Greg discovered that you could get 2.66% back toward gift cards with no annual fee (and that discovery obviously adds even more strength), I couldn't think of when the right time to diversify to ThankYou points would be in Al's case.  In fact, the more I think about it, the more I agree with Greg's assertion that the Double Cash is a great starter rewards card. And if you value the Shop Your Way gift card conversion like cash, it certainly can be a great deal for ongoing unbonused spend. But if you already have other currencies, and if you mostly value earning transferable points for airline and hotel transfer partners, the time to start with ThankYou points seems to me to be the easiest answer: when you need them.
That feels like an obvious conclusion, but yet it is as flawed as any "perfect" answer: once you need the points, it will be too late to collect them. So I'll have to modify that to the second-best answer: when you think you're going to need them.
When do you need ThankYou points?
That begs the question above: when do you need ThankYou points? The obvious answer is when you need to book an award that requires ThankYou points.
However, Citi only has two unique transfer partner over Al's collection between Amex Membership Rewards points and Chase Ultimate Rewards points: Turkish Miles & Smiles and EVA Air Infinity MileageLands. If Al wants to book the best deal for economy class tickets within the United States and/or other North American countries (or if he can find domestic saver business availability), he might highly value ThankYou points. Apart from that use case, Al has pretty good coverage with Amex and Chase. Turkish has some other strengths, and EVA may give him expanded availability to its own flights, but Al mostly has equally good options at his disposal for booking Star Alliance awards (along with all of the other major alliances).
In fact, when I made a chart to show airline transfer partners, it became visually clear how little advantage Citi ThankYou points offers over Al's current Amex & Chase collection. Note that this chart includes Capital one and does not include transfer ratios (see our Transfer Partner Master List for full info, including transfer ratios and also including Marriott transfer partners). Note that I've entirely left out transfer partners as the only truly relevant hotel transfer partner in any of these programs is Hyatt (a Chase Ultimate Rewards transfer partner). In most other cases, you could buy hotel points for rates so cheap that it isn't worth transferring in large quantity.
| | | | |
| --- | --- | --- | --- |
| Amex Membership Rewards | Chase Ultimate Rewards | Citi ThankYou points | Capital One |
| AeroMexico | | | AeroMexico |
| Air Canada Aeroplan | | | Air Canada Aeroplan |
| Air France KLM Flying Blue | Air France KLM Flyling Blue | Air France KLM Flying Blue | Air France KLM Flying Blue |
| Alitalia MileMiglia | | | Alitalia Milemiglia |
| ANA Mileage Club | | | |
| Avianca LifeMiles | | Avianca LifeMiles | Avianca LifeMiles |
| Avios | Avios | | |
| Cathay Pacific Asia Miles | | Cathay Pacific Asia Miles | Cathay Pacific Asia Miles |
| Delta SkyMiles | | | |
| El Al Israel Airlines | | | |
| Emirates Skywards | Emirates Skywards | Emirates Skywards | Emirates Skywards |
| Etihad Guest | | Etihad Guest | Etihad Guest |
| | | EVA Air Infinity MileageLands | EVA Air Infinity MileageLands |
| | | | Finnair Plus+ |
| Hawaiian Miles | | | |
| JetBlue TrueBlue | JetBlue TrueBlue | JetBlue TrueBlue | JetBlue TrueBlue |
| | | Malaysia Airways Enrich | |
| Qantas Frequent Flyer | | Qantas Frequent Flyer | Qantas Frequent Flyer |
| | | Qatar Airways Privilege Club | |
| Singapore Airlines KrisFlyer | Singapore Airlines KrisFlyer | Singapore Airlines KrisFlyer | Singapore Airlines KrisFlyer |
| | Southwest Rapid Rewards | | |
| | | Thai Airways Royal Orchid Plus | |
| | | Turkish Miles & Smiles | |
| | United MileagePlus | | |
| Virgin Atlantic Flying Club | Virgin Atlantic Flying Club | Virgin Atlantic Flying Club | Virgin Atlantic Flying Club |
As you can see from that chart and as noted above, the only really useful partners Citi adds to the mix are Turkish Miles & Smiles and EVA Air (also added are Qatar Airways Privilege Club, Malaysia Enrich, and Thai Royal Orchid Plus, these programs don't add many notable sweet spots. Thai Royal Orchid Plus may have some decent spots, but I haven't found much about the award booking process and the airline itself could be on shaky ground at the moment.). If Al wants miles in those two programs, he might consider the Citi Premier card (and combining it with the Double Cash and Rewards+).
Since Citi shares so many great transfer partners with Amex and Chase, Citi can also be a good way of easily boosting a balance in a shared program. For instance, if Al anticipates using Virgin Atlantic miles sometime next year to book a big trip, he may decide to pick up an easy welcome bonus on the Premier card, which gives him enough points with one welcome bonus to fly Delta One suites one way between Japan and the US or Delta One from the US to Europe among other sweet spots. The same is true with other partners Citi shares with Amex and Chase, like Air France / KLM Flying Blue and Singapore KrisFlyer. The welcome bonus on the Premier could help add to the mix for a particularly valuable award ticket.
However, given the current state of travel, I find the case for Citi ThankYou points somewhat weak. That might seem counter-intuitive: with many people likely to focus on domestic travel for the foreseeable future, Turkish seems like a potentially great option. However, Avianca LifeMiles offers an option that in many cases is as good or nearly as good and likely easier to book. Looking beyond domestic travel, I think now is a bad time to begin holding a card that costs $95 per year (i.e. the Premier) if your primary reason is that you might eventually need to transfer the points to a partner. Citi does make it pretty easy to product change your way around so you could downgrade and then later upgrade when you're ready to use the points, but it isn't easy and compelling to keep the ability to transfer to partners.
To be clear, for its part, the Premier is no slouch of a card. With 3x groceries and 3x dining as well as 3x flights and hotels, it has an excellent earning structure. It's just that with the Amex Gold card eating Citi's lunch in terms of US supermarkets and restaurants, the Premier struggles if you're also going to have an Amex Gold. That ignores those folks who will max out the $25,000 annual cap on the Amex Gold's US Supermarket bonus category: for those people, it makes sense to have another excellent grocery card. Heavy manufactured spenders, or those without the Amex Gold card, may well find the Premier worth $95 per year. Citi is also well known for generally generous retention offers that can be quite rewarding. I don't mean tot say that the Premier card is bad or that the Premier/Double Cash/Rewards+ combination isn't strong. It is. Just perhaps not strong enough.
More generally, if you are invested in the Amex and Chase ecosystems, it becomes much harder to make the case for Citi beyond a quick welcome bonus. Yes, the Double Cash is an excellent card. Yes, Turkish Miles & Smiles offers a great sweet spot, particularly for travel to Hawaii. But overall, the ThankYou programs offers very few welcome bonuses (just 2 ThankYou cards with welcome bonuses at the moment and you can only earn one of them every 24 months) and bonus categories that can be matched or beat with Amex and Chase.
Bottom line
In a pre-pandemic environment, it was easier to say, "Yeah, pick up some ThankYou points from a welcome bonus because you'll find a use for them". When travel was common and easy, it was not difficult to imagine finding a way to pool ThankYou points with Amex or Chase points to book a valuable award ticket sometime within the first year on a Premier card. Before the Amex Gold card offered such strong bonus categories, a Premier and Double Cash combination would have looked very strong indeed (and they certainly still may look strong for someone unwilling to fork out $250 per year for the Gold). But overall, I find Citi's value proposition difficult to justify in an environment where we don't know when you'll get use from the points. As I've already said, if you're just starting out with rewards cards, a Double Cash and Rewards+ is a fantastic starter combination — and adding a $95 Premier to the mix might be a great gateway to learning about rewards cards. But for those already invested in Amex and Chase, given that Citi's cards don't offer much in terms of ancillary benefits and its transfer partners offer few unique options I think I'll adjust my bottom-line answer to Al's question one more time: When is the right time to diversify into Citi Thank You points? Not right now.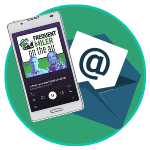 Want to learn more about miles and points?
Subscribe to email updates
 or check out 
our podcast
 on your favorite podcast platform.