I'm a huge fan of transferable points programs, (like Citi ThankYou points).  These are programs that allow you to transfer points to multiple loyalty programs at a fair exchange rate.  By collecting points in these programs, you have the ability to book travel opportunistically.  When you're ready to book an award flight, you can search for award availability on almost any airline, then find the best program for booking that award (the best program is often a partner to the airline you plan to fly).  Then, hopefully you have transferable points that transfer to that program so that you can book the trip.  For reference, here are our guides to each of the most popular transferable points programs:
I also like signing up for credit cards in order to earn big signup bonuses.  Often, cards are worth getting for their signup bonus, but aren't worth keeping for a second year due to their annual fee.  When points are earned in airline or hotel programs, there is no risk of losing your points when you cancel your card.  With bank programs, though, there's a big risk.  Each of the above guides includes a section titled "How to keep points alive", but I believe that Citi's ThankYou program requires a bit more info…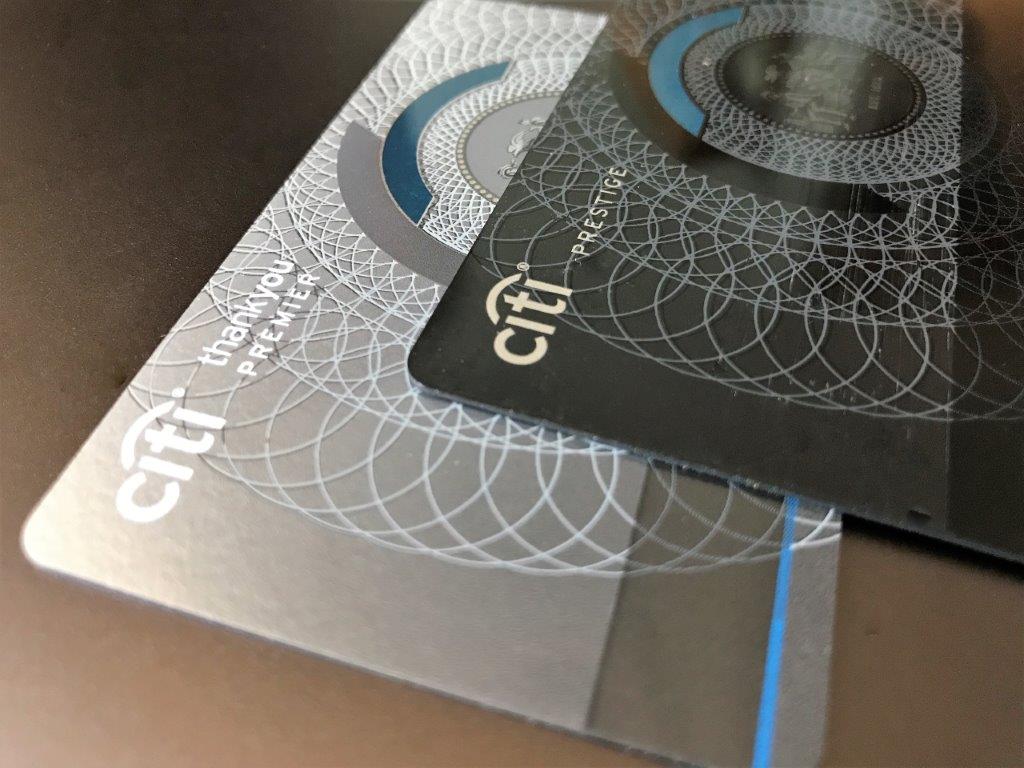 What's new
I've updated this post to include information about a weird quirk that happens when you product change from one Citi ThankYou card to another.  When you do so, the ThankYou program incorrectly shows that your points will expire within 60 days.  The solution is simply to wait it out until the system correctly shows that the points won't expire.
Citi ThankYou Rewards background
With Citi's ThankYou Rewards program, you can earn points from multiple different credit cards or from Citi bank accounts (but bank account points are not eligible for transfers to airline programs).  Once earned from multiple sources, you can pool points together in one ThankYou account.  This is handy, but it doesn't change the fact that Citi continues to track the origin of each point.  If you cancel a card, all points earned from that card will expire 60 days after cancellation.
Citi offers two premium cards that allow ThankYou point transfers to loyalty programs:
Card Name w Details & Review (no offer)
FM Mini Review: The Prestige card's best in class 5X rewards for dining, airfare, and travel agencies is hard to beat. Sadly, this travel card doesn't provide any travel protections.
---
$495 Annual Fee
Earning rate: 5X airfare, dining, and travel agencies ✦ 3X hotels and cruise line ✦ 1X everywhere else
Card Type: Mastercard World Elite
Noteworthy perks: $250 travel rebate per calendar year ✦ Free lounge access: Citi Properietary Lounges; and Priority Pass Select with free guests ✦ $100 Global Entry application fee credit ✦ 4th night free hotel benefit
FM Mini Review: Very strong earnings for spend. Excellent bonus categories. Points transferable to select airlines. Recommend pairing this card with Citi Double Cash and Citi Rewards+. Sadly, this travel card doesn't provide any travel protections.
---
$95 Annual Fee
Earning rate: 3X grocery ✦ 3X dining ✦ 3X gas stations ✦ 3X flights, hotels, travel agencies
Card Info: Mastercard World Elite issued by Citi. This card has no foreign transaction fees.
Noteworthy perks: Transfer points to airline partners ✦ $100 Annual Hotel Savings Benefit
Citi also offers multiple fee-free ThankYou Rewards cards that do not allow loyalty point transfers (with a couple of not very good exceptions).
It's important to note that points earned from fee-free ThankYou cards are fully transferable if pooled together with premium cards (Premier or Prestige).
For an up to date list of all Citi transfer partners, including any current transfer bonuses, please see: Citi Transfer Partners.
The cancelled card problem
Unlike Chase Ultimate Rewards and Amex Membership Rewards, there is no way to keep points alive in the form of ThankYou points when you cancel the card from which you earned those points.  Points from a closed credit card expire 60 days after cancellation.
Moving points to another account is not the solution
Citi allows ThankYou points to be moved freely from one person's account to another, but they then impose a 90 day expiration window on those points.  If you cancel the card that generated those points, your points will still expire 60 days after cancellation or 90 days after transfer, whichever comes first.
Pooling (combining) points is not the solution
If you are the primary account holder with multiple Citi ThankYou cards, you can combine ThankYou Rewards accounts.  When your points are combined, they can then automatically be redeemed at the same value as your best card.  For example, if one of your cards is the Premier card, and have combined ThankYou accounts, then you'll get a 20% point discount (1.25 cents per point value) on travel booked with points even if the points were earned on a card other than the Premier card.
Unfortunately, even after you combine your points into one ThankYou account, points are still tracked per card.  So, if you then cancel one of your cards, you'll still lose all of the points that were earned on that particular account.
Ideal solution: call for valuable retention offer
Call Citi to say that you're considering cancelling your card (don't say that to the automated system: some people have had their cards cancelled automatically this way!). Once you confirm (to a human) that you want to cancel, they should transfer you to a retention specialist.  This person can check the computer to see if any good retention offers have been loaded to your account.
Don't accept the first offer they read to you.  There are often several offers to choose from, but you may have to keep asking.  If you get a retention offer that is more valuable than the annual fee, then consider keeping the card for another year.  This is the easiest way to preserve your points and keep them valuable.
Next best solution: downgrade to a no-fee card
An easy way to keep your points alive and to avoid an annual fee is to simply downgrade to a no-fee ThankYou card.  At the time of this writing, the options that will preserve your points are the Double Cash Card, Rewards+ Card, ThankYou Preferred Card, and the AT&T Access Card.  For most, the Double Cash and Rewards+ cards are the best options.  See:
Important re Points Expiry: Citi product changes result in a weird transition period quirk. Soon after product changing from one ThankYou card to another, you can log into your account and you'll see that your points will expire within 60 days.  Don't panic.  Your points won't really expire.  Wait a few more weeks and you'll see that the points no longer have an expiration date.

The downside to downgrading to a no-fee card, of course, is that this makes your points far less valuable.  Unless you still have another premium card, you won't be able to transfer points to loyalty programs.
There are a few ways to make those ThankYou points valuable again:
Sign up for another premium card.  Once you get a new premium card, you can pool together the associated ThankYou accounts and once again transfer your points to loyalty programs.  In order to get a new signup bonus for a card you've had before, you must wait 24 months from when you last received a welcome bonus for a ThankYou Rewards card or last closed a ThankYou Rewards card account.  Product changes sometimes reset the clock because you may be issued a new card number.  When that happens, Citi treats the event as if you closed the previous card.
Move points to a relative or friend who has a premium card, so that they can book for you.  If you want to transfer points to a loyalty program to redeem for awards, they can transfer your points (that you sent to them) to their own loyalty account and book the award for you from there.  Keep in mind that once you move your points to another person's account, those points will expire in 90 days if not used.  Also keep in mind that there is a 100,000 point per year limit to point sharing.
Upgrade to the Premier or Prestige.  A third option is to upgrade your no-fee card to the Premier or Prestige card. Whether or not Citi will offer you this option depends upon your unique situation.
Third best solution: Transfer points to a valuable program
If there's an airline program with which you are confident you can get great value from your points, consider transferring your points to that program before cancelling your premium card.  I don't like this option because it locks you in to just one airline program instead of giving you the full flexibility that transferable points offer.  Still, if you'd rather go this way, here are the options available to you:
Best Citi Transfer Partners
The following transfer partners represent the best potential value in my opinion.
| Rewards Program | Best Uses |
| --- | --- |
| Aer Lingus Avios | Fuel surcharges are sometimes lower when booking with Aer Lingus (Avios.com) rather than British Airways, Qatar, or Iberia. It's possible to move points (Avios) between Iberia, British Airways, Aer Lingus, and Qatar.  See also: Avios Sweet Spots for Award Tickets. |
| Air France KLM Flying Blue | Monthly Air France Promo Awards often represent very good value. Air France miles can be used to book Sky Team awards, including Delta awards. Air France often offers very good business class award pricing between the US and Europe & Israel. |
| Avianca LifeMiles | Avianca LifeMiles can be great for Star Alliance awards. They offer reasonable award prices and no fuel surcharges on awards. They also offer shorthaul awards within the US (for flying United, for example) for as few as 7,500 miles one-way. Best of all, their mixed-cabin pricing can lead to fantastic first-class award prices. See this post for details. |
| British Airways Avios | While flights on British Airways itself often incur outrageously high fuel surcharges, many BA partners charge low or no fuel surcharges. Excellent value can be had in redeeming BA points for short distance flights. It's possible to move points (Avios) between Iberia, British Airways, Aer Lingus, and Qatar. See also: Avios Sweet Spots for Award Tickets. |
| Cathay Pacific Asia Miles | Cathay Pacific has a decent distance based award chart, but they no longer allow stopovers longer than 24 hours. Cathay Pacific Asia Miles can be a good option for booking American Airlines flights with a distance based award chart, especially if other OneWorld Alliance miles aren't available. For long distance flights, it is possible to reduce the cost of a premium cabin award by adding on a lower cabin segment. See this post for details. |
| Iberia Avios | On their own flights, Iberia offers low award prices and a very reasonable 25 Euro cancellation fee. Partner awards can offer good value under some circumstances as well, but these are usually nonrefundable. Fuel surcharges are sometimes lower when booking with Iberia rather than British Airways, Aer Lingus, or Qatar. It's possible to move points (Avios) between Iberia, British Airways, Aer Lingus, and Qatar. See also: Avios Sweet Spots for Award Tickets. |
| Leading Hotels of the World | It is often possible to get 8 cents per point value, or more from LHW points. |
| Qatar Privilege Club Avios | Qatar has reasonable award prices for flying Qatar itself. Points are now transferable 1 to 1 to British Airways (and from there to Aer Lingus or Iberia). It is now also possible to book JetBlue flights with Qatar Avios. |
Useful Citi Transfer Partners
The following transfer partners can offer great value under certain circumstances:
| Rewards Program | Best Uses |
| --- | --- |
| Choice | Choice Privileges points seem to be randomly valuable within the US, but dependably valuable internationally in expensive locations such as Scandinavia and Japan. Points can sometimes offer great value when used towards participating Preferred Hotels of the World. |
| Emirates Skywards | The best use of Emirates miles has been to fly Emirates itself. Unfortunately fuel surcharges can be steep. See: Emirates Sweet Spot Awards - First class from 30K miles round trip. |
| Etihad Guest | Etihad offers a distance based award chart for flying Etihad and another for its partners. Points may offer good value for expensive but short-distance flights. |
| EVA Air Infinity MileageLands | If you want to fly one of the best business class products in the sky, the best way to snag EVA flights is with their own miles since they release more award space to their own members. One-way business class flights from the US to Taipei cost 75K to 80K miles. Fuel surcharges are very low on these routes. |
| JetBlue | JetBlue points offer the most value when cheap ticket prices are available and when award taxes are high relative to the overall cost of the ticket (more details can be found here). The JetBlue Plus Card and the JetBlue Business Card offer a 10% rebate on awards, so you can get more value by holding one of these cards. |
| Qantas Frequent Flyer | Best use is probably for flights on El Al with no fuel surcharges. Also useful for short AA flights. Qantas offers distance based award charts similar to Cathay Pacific. Both are OneWorld Alliance members. I recommend comparing award prices across both programs before transferring to either. Qantas offers round the world business class awards for only 280,000 points (but with many restrictions) |
| Singapore Airlines KrisFlyer | Use to book Singapore Airlines First Class awards (generally reserved for their own members), Alaska Airlines economy awards, or for Star Alliance awards (including United Airlines). |
| Turkish Airlines Miles & Smiles | Miles & Smiles offers a number of awesome sweet-spot awards including 7.5K one-way anywhere within the US, even to Hawaii. Many awards cannot be booked online but can be booked via phone or email. See: Turkish Miles & Smiles Complete Guide and Turkish business class sweet spots from the US. |
| Virgin Atlantic Flying Club | Virgin Atlantic offers a few great sweet spot awards including US to Europe on Delta One business class for 50K points one-way. See: Best uses for Virgin Atlantic points (Sweet Spot Spotlight). |
| Wyndham | Wyndham often allows booking multi-room suites for the same price as a standard room. It's sometimes possible to get great value from points in that way. Bonus: award nights are not subject to resort fees. Additionally, you can book Vacasa vacation rentals for only 15K points per room per night. Wyndham Earner cards offer automatic 10% discount on award stays. |
The Other Transfer Partners
Here are the transfer partners that didn't make my "best of" list, above. Note that some of these are still worth considering under certain circumstances.
| Rewards Program | Best Uses |
| --- | --- |
| Accor Live Limitless | Use to pay hotel bill with value of 2 Euro cents per point. In some cases (such as hotel to airline transfer bonuses) it may make sense to convert Accor points to the following airline miles at a 1 to 1 ratio: Finnair, Iberia, Qantas, or Virgin Australia |
| AeroMexico ClubPremier | AeroMexico is a SkyTeam partner. Club Premier points can be used to book flights on AeroMexico, SkyTeam alliance members (such as Delta or Korean Air), or on select partner airlines. Unfortunately many have reported that awards are extremely difficult to book through AeroMexico so we do not recommend transferring points to this program. If you want to fly AeroMexico, look to transfer points to another SkyTeam partner (such as Air France) and then book AeroMexico with that program. |
| Jet Airways Inter Miles | JetAirways JetPrivilege miles are useful only for a few very specific cases such as certain flights to Hawaii for as low as 15K (30K business) one-way, or to the Caribbean or Central America for as low as 10K (20K business) one-way. Details can be found here. |
| Malaysia Enrich | Given Malaysia's award chart devaluation in June 2017, I'm not aware of any good uses for these miles. |
| Shop Your Way Rewards | Don't do it. Shop Your Way points can be redeemed for a variety of gift cards. That said, unless Shop Your Way starts offering discounted gift cards, there's no point in converting transferrable points to Shop Your Way. |
| Thai Airways International Royal Orchid Plus | I'm not aware of any good uses for these miles |
Please also see: Pick a single transfer partner for each program's points.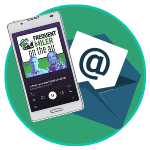 Want to learn more about miles and points?
Subscribe to email updates
 or check out 
our podcast
 on your favorite podcast platform.