I'm currently typing this post aboard a cruise ship in Europe, floating somewhere between Lisbon, Portugal and Alicante, Spain. We've been in Europe since June 26th and still have more than half a week to go. In total, we'll have spent 16 nights in Europe (and 17 away from home if you count the overnight flight here). Our out of pocket cost for all that has been roughly similar to what the average American spends on vacation according to various metrics around the Internet – despite the fact that we have flown business class, stayed in an amazing 5-star hotel, and are enjoying a 10-night cruise around the Mediterranean with a balcony cabin — bringing our kids to 4 different countries (and teaching them to say hello and thank you in the local language in each place).
We've obviously also used a large chunk of miles and points. We write about the games we play and the tools we use to earn those and I will include those costs also below, but what has stood out to me is that our cash outlay probably hasn't been wildly different than it is for a common family vacation; it's what we've gotten for our dollars that illustrates the value of earning miles and points.
I'll add that I don't love the label "travel hacker" as I've never really put that label on what I do, but the bottom line is that we have leveraged award programs to get far outsized value for our dollars on our trip to Europe this summer.
Overall summary
If you're looking for the TL;DR (too long, didn't read) summary, here are the totals that we spent:
240,000 Alaska Airlines miles
220,000 Amex Membership Rewards points
195,000 World of Hyatt points
$3,225.82 (on dining, rental car, tours, entrance fees, massage, souvenirs, etc)
If you assign a value to the points and miles (and they certainly are valuable), then this may all sound like a lot. Indeed, traveling isn't "free" even when you do it with miles and points.
However, I think this illustrates what you can get with the game: our family of four is flying round trip to Europe in business class (which would have easily cost us $12,000 or more for four passengers round trip), spent five nights at a hotel that would have cost $8,750, and we're taking a 10-night cruise around Europe with two cabins (one of which is a balcony cabin that would have cost more than $2500 if we paid the regular price).
In total, this same trip would have cost roughly $25,000 without leveraging miles and points. Instead, we spent about what many people spend on a typical week-long domestic US vacation and have gotten a fantastic trip overseas.
Has it been worth it? Check out the highlights on Instagram – I'd say absolutely. I'm also adding reels on my Instagram as we go and you'll also find some on the Frequent Miler Instagram.
I also think it's worth recognizing that the Internet seems to suggest that the cost of typical domestic US vacations run around a thousand or fifteen hundred dollars a person (see here and here and here and here — they all vary some and I don't know who is "right"). We're spending less out of pocket on a trip that's lasting 2.5 weeks and stopping in 4 different countries.
The total number of miles and points used isn't small, but we typically earn well over a million miles and points each year from new card welcome bonuses, category bonuses, referring each other for new cards, etc — so the quantity of miles used here is an amount we would typically replace within less than a year (though I'm talking in terms of total miles and points rather than the specific types used here as that does vary). In fact, spending on this trip helped me earn a new card welcome bonus on a Business Platinum card — so by the time we get home, I'll have earned back 150,000 points already.
The following sections break down the costs in a bit more detail.
Flights to Europe: 60,000 miles + $20.90 per passenger (240K + $83.60 for four passengers)
We flew to Europe in Aer Lingus business class from Washington-Dulles (IAD) to Dublin to Milan-Linate airport in Italy. We paid 60,000 Alaska Airlines miles per passenger plus $20.90 per passenger in taxes and fees. That's a total of 240,000 miles and $83.60.
My wife and I had mostly earned our Alaska miles years ago when Marriott Travel Packages offered a good deal for miles and through some Alaska Mileage Plan credit card welcome bonuses (consumer and business for me and consumer for my wife). We'll occasionally use their shopping portal when there is a particularly good bonus.
I should note that this isn't an ideal use of Alaska miles. We had a trip booked to Fiji earlier this year that would have been a far better use of the miles, but we had to cancel that trip when our kids got sick. Our flight to Europe for this trip was originally going to be on Delta (for 50K miles and $5.60 per passenger), but as the schedule changed, we ended up with a conflict and had to book this Aer Lingus itinerary. In the days leading up to the trip, I even tried to find options to rebook to Europe using other miles, but in the end we had to stick with this. On the bright side, it didn't cost us much in cash.
I'll also add that we didn't love Aer Lingus business class. This isn't the most luxurious way to fly to Europe in business class and the short flight to Dublin is tough because by the time dinner is finished there isn't enough time for a full night's sleep. Still, all of us did get a few hours of sleep in a flat bed in the sky without disturbing each other, which is why we fly this way. We all arrived better rested and in better spirits than had we flown economy, which made it well worth the miles.
Flights home from Europe: ~55K points + $153.05 per passenger (220,000 miles + $612.20 for four)
Flights home from Europe almost always come with around a hundred bucks in unavoidable taxes. This varies by country of departure / routing. We decided to fly home from France to spend a night in Nice and we're transiting Germany on the way home (we're flying Lufthansa), both of which made the taxes a bit higher for our return journey than had we flown directly from Italy to the United States.
We used Avianca LifeMiles to book Lufthansa business class. This was easy to book online once we found the availability. We've flown Lufthansa business class a number of times — it isn't an exciting product at this point (in fact, it is pretty out of date — they are scheduled to debut a new business class next year), but it includes flat bed seats across the pond and a seating layout that works well when traveling with kids.
When we booked this back in May, Amex was offering a 15% transfer bonus to Avianca LifeMiles, so we effectively used about 54,783 Membership Rewards points per passenger (or 220K total points for the 4 of us) plus the taxes. As noted above, I've already got a new card welcome bonus on the way that will replace 150,000 of those points.
Sixt Rental Car: $598.02
Car rentals have gotten stingingly expensive. We reserved a one-way rental car from Milan-Linate airport to Genoa, Italy, returning our car near the main train station in Genoa rather than the airport so that we could take a bus that would only cost a few Euro to the cruise terminal. This was pricey for what was effectively a 5-day rental, but rental car costs have really skyrocketed in recent years. Still, we paid less than half the going rate from Hertz at the time I rented believe it or not. If we didn't need so much space, we could have rented something like a small Fiat for about have the price, but given the baggage we had, this was the best we could find.
We booked this through Autoslash.com, which was the best-priced option at the time of booking. We reserved a larger sedan-sized car so that we would have enough space. We also requested a car seat for our almost-three-year-old, which should have come at an additional cost. The desk agent seemed surprised and didn't think they had any but told us to check with someone in the lot. Indeed they did have what we needed — and nobody charged us for it. We had brought our own travel booster seat for our 5yr old.
I should add that I don't like using credit card rewards for rental cars. We could have paid for this rental on a Capital One Venture card or Venture X and used miles at a rate of $0.01 per mile to erase the charge. However, that would require almost 60,000 Capital One miles. That quantity is nearly enough for one of our business class flights to/from Europe (we could have transferred Capital One miles to Avianca LifeMiles for one of those Lufthansa business class tickets). Personally, I don't really want to part with a business class ticket for our next trip in order to cover the rental car cost for this trip. Instead, I typically just pay for rental cars out of pocket.
Grand Hotel Victoria in Menaggio, Italy (Lake Como): 137,000 World of Hyatt points + $0 for the stay
I published a review of the incredible Grand Hotel Victoria Concept & Spa a couple of days ago. It was amazing. The stay cost us a hefty number of World of Hyatt points, but the truth is that it's not really hard to earn these: a single new credit card welcome bonus could get you 100,000 points that could be transferred to Hyatt (and if you referred a household member to earn that offer, you'd have almost 150K points between the two of you once the minimum spending requirements were met). Unfortunately, this property is now Category 7. Fortunately, that means that five nights would cost you 150K at standard pricing (30K points per night).
As I noted in the post about this hotel, the nightly rate was $1,750 per night during our stay, which means that 5 nights would have cost $8,750 at the cash rate — but we paid no dollars for the room, just Hyatt points. I know that is an easy concept for miles and points afficionados, but it still amazes me what you can get when you play the game. The spa was incredible and I can't wait to get back there again someday.
We did spend some money at the hotel on dinners and afternoon cappuccinos at the bar and a massage for my wife, but those costs were entirely elective (they had nothing to do with the cost of accommodation) and I'm including them below under "dining" and "entertainment".
10-night MSC cruise: $392 all-in for two rooms (one balcony cabin and one ocean view cabin).
Our MSC cruise came about as part of the casino status matching that I've written about extensively. While the exact match we did to book this specific cruise is no longer available, you could still book this cruise now that the Ocean Prime match includes a free MSC cruise of up to 10 nights anywhere in the world. See this post for full details.
The free MSC cruise is very nearly free: you do not pay any cruise fare or port taxes. You do pay a $400 deposit, but you get that deposit as an onboard credit. You can simply load a slot machine on your room card and if you don't feel like playing for long, just cash out and put that $400 back in your pocket.
You do still pay gratuities: for European cruises, that's just 12 Euro per adult per day (age 12 and up) or 6 Euro per child per day (age 2-11). For our family of four, that's 36 Euro per day, which is currently $39.20 per day — so our cruise should incur $392 in total gratuities for the four of us. Considering the fact that this is the total cost for two rooms (one of them a balcony cabin), which includes all meals (there is only one specialty restaurant on our sailing and we aren't interested in it), entertainment, and transportation to 8 cool port stops in Europe (Genoa, Marseille, Malaga, Cadiz, Lisbon, Alicante, Minorca, and Sardinia), that seems like a smoking deal to me.
I will note that I'm not entirely enamored with MSC. I'll offer a full review after the cruise is over, but suffice it to say that the port stops have been the highlight of this cruise. I knew that coming in — I had read reviews of MSC and the specific ship we're on and I came in expecting the port stops to be the highlight and they haven't disappointed at all. And for the price, I'm certainly getting a great deal. Transportation alone to 8 different European cities is worth more than what I'm paying including the rooms and onboard amenities.
Dining: $1,050
Without a doubt, dining has been the most significant expense we've incurred on this trip. While that will come as no surprise to award travel regulars, I think for the average person it would probably seem surprising that our most significant cost or a family of four to travel to Europe hasn't been the flights or hotels or the 10-night cruise but rather eating in restaurants.
Of course, when you're not spending much on those more traditional major expenses, eating out for weeks easily becomes the most significant expense (and an easy-to-justify splurge).
Still, given the large free breakfast at the Grand Hotel Victoria on Lake Como, we only ate one meal a day that we paid for (we'd have a big lunch and then try for a dinner as early as possible / practical).
That meant that we spent less than $100 on dining a couple of the days during the week (including both dinner for four and gelato!). However, we also had a couple of meals at the hotel that cost us $200-$250 each and we grabbed a couple of cappuccinos at the bar one day and a couple of glasses of wine another, etc.
Then there have been meals out both in Menaggio/the surrounding area and in port stops on our cruise. Thus far, we've spent around $1,050 on dining (give or take a few bucks because I didn't go through every individual transaction to split out the one where we bought a couple of small toys, etc). We are at seat today and might spend ~$20 on cappuccinos and ice cream on-board, then we have 3 more port stops and an overnight in Nice. I'd guess that we may spend another ~$300-$400 on dining before we return home.
We obviously could have spent far more or far less on this category. Dining is such a personal preference that the cost here is incredibly variable, even within my family on any given day.
Entertainment $430
In this category, I'm including a hodgepodge of other stuff we've spent money on like:
Ferries
Attraction tickets
Tours (we haven't really taken an organized tour, but I'm counting stuff like the little "train" we took to a monumental building in Marseille and the Tuk-Tuk we took in Lisbon just to get another form of transit in on this trip)
Massage my wife got at the Grand Hotel Victoria
Local transit (a couple of $20 taxis, a $20 tuk-tuk ride in Lisbon, $58.82 for train tickets from Genoa to Nice, etc)
Laundry (which we did in Menaggio, spending about $20 and again in Malaga, spending about $50)
In total, we've only spent about $430 on this category of stuff (about 2/3 of which was the massage). That's because port stops have mostly been walkable from city centers (we took a $20 taxi into Marseille and a ~$30 taxi back, but we walked into Malaga and the Alcazar and to the beach and back to the ship; in Cadiz, we walked to the puppet museum (free to enter) and the Central Market (where we ate, but that's included under dining) and back to the ship; in Lisbon, we walked to the main square (Praca do Comercio) and the Time Out Market and took a Tuk-Tuk back to the ship.
We certainly could have taken more involved excursions in each place, but with two young kids our daily schedule can be unpredictable. We prefer wandering around and ending up in an unexpected pastry shop or grabbing a cappuccino at a local newsstand.
Hotel in Nice, France: 58,000 World of Hyatt points
We decided to try a night in Nice on our return from Europe. We booked the Hyatt Regency Nice Palais de la Méditerranée. Unfortunately, their rooms do not accommodate four people, so we had to book two rooms at a cost of 29,000 World of Hyatt points per night per room. Room rates were north of $600 at this hotel when we booked.
There were some Marriott options where we could have used a free night certificate in the general area of Nice, but we picked this property for its location on the water and not far from the airport (for our morning flight out).
The hotel looks nice, but it's going to be a far cry from the Grand Hotel Victoria, which you can sometimes book for about the same number of points. This isn't my best redemption ever, but with free breakfast thanks to my Hyatt Globalist status and at least a chance at an upgrade to a suite thanks to that status as well, it will hopefully be comfortable.
Bottom line
I wanted to write this post for two main reasons: First, to be clear that award travel enthusiasts don't travel for free. It still costs a lot to go places and do things. But second, I wrote this post to shows friends and family that they can take the budget they already set aside for vacation and make dream trips happen with a little attention on miles and points. Europe may not be the dream for you, and you may spend more or less than we have on your vacations, but the point is that by leveraging miles and points and status matches and all of the various games we play, you can get far outsized value and vacation well beyond whatever you may think your bandwidth may be. Is it worth all of what we're putting into it? The answer to that is highly subjective. I'm certainly happy enough with our redemptions and travels — but the point isn't that you should be happy with my trips but rather that whatever trip you hope to make happen won't be free, but it can be doable when you put your points to use.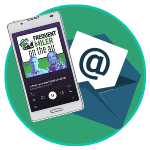 Want to learn more about miles and points?
Subscribe to email updates
 or check out 
our podcast
 on your favorite podcast platform.