What is this points & miles stuff all about?  There's no good name for our miles/points/deals hobby.  People used to refer to the collection of things we do as "travel hacking," but that term has fallen out of favor.  Some call it "the game."  Others call it "the hobby."  Regardless of what you call it, there are patterns that define it.  In this post I'll outline those patterns.  These are the things we do to earn more points & miles, to get more from our points & miles, to save money, and to get elite perks for less.
Earn more points & miles
The heart of this game lies in earning points & miles, usually without traveling…
Credit card bonuses
Credit card welcome bonuses are the quickest and easiest way to earn crazy amounts of points & miles quickly.  It used to be possible to sign up for the same exact card over and over again in order to earn the same bonus every few months. Most card issuers have stopped allowing that, but for most of us that's OK.  At any given time, our Best Credit Card Offers page shows over 5 million points & miles up for grabs across dozens of credit cards.  And, if you play your cards right (see what I did there?) you can often get the same card again.  For details on this, see: Can you get the same credit card again?  See also: Take the stress out of credit card bonus hunting: Travel Freely.
A related technique for earning points is through credit card refer-a-friend offers.  Often it's possible to get large point bonuses when a friend uses your referral to sign up for a card.  Amex even lets you refer friends to card you don't have!
Shopping portals
If you're planning to buy something online anyway, you might as well earn extra miles, points or cash back by starting your shopping with an online shopping portal.  Most airline loyalty programs, and some hotel chains, have their own branded portals.  Similarly, some banks have them too (Chase, for example, lets you earn extra Ultimate Rewards points by shopping through their portal).  And many cash back portals are out there too.  Every portal offers different numbers of points per dollar, and those rates change daily.  And they each link to different online merchants.  The best way to find the best portal for your needs is to first determine where you want to shop (e.g. Macys, Home Depot, etc.) and then use CashBackMonitor to find the portal that currently offers the best rewards for that merchant.
Credit card bonus categories
Many credit cards offer extra points for spend within certain categories.  Examples include the Chase Sapphire Reserve which offers 3X for travel & dining; Amex Gold which offers 4X for US restaurants and 4X for US supermarkets (up to $25K per year spend, then 1X); and US Bank Altitude Reserve which offers 3X for travel and mobile wallet purchases (e.g. Apple Pay, Samsung Pay, etc.).
At the time of this writing, typical card bonuses range from 2X to 5X.  See: Best Category Bonuses.  It's often possible to extend the use of a category bonus by buying gift cards.  For example, the Chase Ink Cash card offers 5X for office supply store purchases (up to $25K spend per year).  You can therefore take your Ink Cash card to Staples or Office Depot and buy, for example, Amazon.com gift cards.  This way you'll get 5X when buying the Amazon.com gift cards and therefore indirectly earn 5X on your Amazon purchases.
Manufactured spending
It's possible to increase credit card spend and to get most of that money back to use to pay your credit card bill.  Techniques for doing this are referred to as "manufactured spending".  Usually there's a cost to doing this, but if you're careful you can manufacture spend at a cost much lower than the value of the rewards being earned. These techniques are useful for meeting minimum spend requirements on new credit card signups, or to increase category bonus spend, or to simply earn credit card rewards straight up.
For details, please see: Manufactured Spending Complete Guide.
Award bookings
Once you've earned points and miles, the next step of the game is to use those points towards maximum value.
Sweet spot awards
Many loyalty programs have hidden "sweet spots" that make it possible to get far more value from your points.  One example is the ability to use ANA miles (which you can get by transferring from Amex Membership Rewards) to fly around the world in business class for 115,000 miles.
You can find our series of sweet spot posts here.
Creative routing
Airline programs often have award routing rules that make it possible to get more value through creative award bookings. For example, when an airline allows both a free stopover and free open-jaw (fly into one airport and then out of another) on the same award, it may be possible to tack on a completely free one-way flight to the end of a regular round-trip award.  Another example is with United's Excursionist Perk which can be used to add a free one-way flight to an award or, in some cases, to make your overall award cheaper.  Full details can be found here: Leveraging the United Excursionist Perk to save miles.
Another approach to creative routing is to book a one-way award with a layover in your desired destination. Fly just the first leg and then abandon the rest.  The reason to consider this is that sometimes it is possible to find much cheaper awards by going past your intended destination.  See the section on skiplagging, below, for more information (including warnings about this approach).
Deal seeking
Often, this hobby is purely about seeking the best deal.  Usually these deals are travel deals, but not always.
Travel deals (and mistake fares)
Travel providers often run big loss-leader deals to gain attention, increase market share, fill planes, etc.  Sometimes they do this unintentionally (with flights this is referred to as "mistake fares").  We regularly publish the best of these deals here at Frequent Miler.  Additionally, many websites are designed specifically to publish the best travel deals.
Skiplagging
Historically this trick was referred to as "hidden city ticketing," but with the Skiplagged web site making this trick easier for everyone, some of us have started calling this "skiplagging".  The idea is simple: sometimes when the price to fly from point A to B is very expensive, it is much cheaper to fly from A to C with a layover at point B.  So, people buy the cheaper A to C flight and get off the plane at point B.  They skip the last leg of their journey.
This approach can save a lot of money, but there are risks.  Airlines don't want you to do this.  You have to be careful about checking bags to make sure that your bag doesn't end up flying further than you do (usually it's best not to check bags at all). And you can only skip the last leg of the journey. Otherwise, the airline will cancel the rest of your ticket.  For full coverage of this technique, please see my post: Skiplagging for the best flights at the best price.
Note that skiplagging works with both paid and award flights.  Unfortunately, it's much harder to find award flights where this works since tools like Skiplagged and ITA Matrix only work with paid flights.
Non-travel deals
If you like travel deals there's a good chance that you'll like everyday money saving deals too.  Luckily, the two pursuits complement each other.  For example, in your pursuit of airline miles or hotel points, you're likely to have picked up an Amex card or two (or three, or four…).  And Amex is often the key to unlocking great deals.  When you log into your Amex account, you'll find "Offers for you" which include many, many deals of the type "spend $X at store $Y and get $Z back".  Often you'll find automatic rebates for merchants that you would have spent money at anyway.  So, simply by loading the offer to your card, you'll save real money.  See also: Current Amex Offers.  More recently, other card issuers (Chase, Bank of America, Citi, etc.) have jumped in with similar opportunities to save by loading offers to your card before making purchases.
Elite perks
Airlines offer their top elite members free upgrades to first class, priority boarding, waived fees, lounge access, and other perks.  Hotels similarly offer their top elites room upgrades, waived fees, late checkout, free breakfast, and more.  These perks are supposed to be reserved for their best customers (those who spend the most), but there are many ways to get the same or better perks with far less financial commitment…
Credit card status
Some credit cards offer elite status just for having the card.  Here are some examples:
Credit card perks
In some cases credit cards offer elite-like perks instead of status.  Here are some examples:
Credit card spend (manufactured status)
Often, it's possible to earn hotel or airline elite status with credit card spend.  This is another area where manufactured spend techniques become very helpful.  For example, I use these techniques to spend very heavily on my Delta Reserve and Delta Platinum cards in order to help earn top tier Diamond status every year.  See: How to earn Delta elite status through credit card spend.  Going forward it will be possible to do the same to earn high level American Airlines elite status (see this post for details).
Status matching / status challenges
If you have elite status with one organization (even if it's from having a credit card), you can sometimes get equivalent status with another simply by requesting a status match.  Usually your new status will last at least for the rest of the current year.  Often, if you request the match in July or later, your new status will last the rest of that calendar year and all of the next.
Often you won't be able to get a fee status match, but will be offered a status challenge.  With airlines this usually means that you can obtain a year of status by flying a certain amount within 90 days.  Similarly, with hotels, it often means that you can obtain a year of status by staying with that hotel chain for a specified number of nights.
StatusMatcher.com is a useful site for finding out what status matches work and don't work before trying yourself.
Mileage running & mattress running
Mileage running is the act of flying, not to get anywhere, but to earn elite status and redeemable miles.  Mileage runners often do "same day turns" which means that they return from their ticketed destination on the same day that they arrived.  The key to mileage running is in finding the cheapest fares that offer the most progress towards elite status.  In recent years many airlines have tied elite credits directly to the fares with the probable intent of wiping out mileage running. Despite that, there are often workarounds such as flying a partner airline but crediting the flight to the airline where you're seeking status.
Mattress running tends to be more straightforward.  Most hotel chains award status based on how many nights you've stayed with them within the calendar year.  So if you can find crazy good deals or mistake rates you may be able to earn elite credits cheaply.  Usually it is necessary to go to the hotel to check in to earn elite night credit, but it's not necessary to actually stay overnight.
It rarely makes sense to seek elite status entirely through mileage running or mattress running.  It simply takes too much time and costs too much to be worth it.  However, if you're close to the next level of status, it may pay to do a little mileage run or mattress run to get to the next level.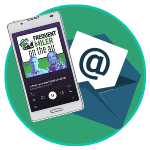 Want to learn more about miles and points?
Subscribe to email updates
 or check out 
our podcast
 on your favorite podcast platform.