Avianca LifeMiles significantly changed its frequent flyer program this year. One of the new highlights of the program that hasn't gotten a lot of attention is the fact that mileage transfers (like from Amex Membership Rewards, Capital One Miles, or Citi ThankYou points) now count toward earning elite status with Avianca. That's exciting for those of us who redeem a lot of Avianca LifeMiles awards. However, Avianca also requires earning a minimum number of miles on Avianca. That leaves those of us who transfer miles to Avianca to ask: how much would Star Alliance cost to mileage run with Avianca? The answer is "too much" for me (and the Frequent Miler team), but I found the thought exercise interesting enough to share nonetheless.
Why is Avianca elite status attractive?
Avianca LifeMiles is a perennial favorite program among those of us who redeem for a lot of Star Alliance awards. That said, opinions of this program vary drastically. Just yesterday, I saw on social media dueling viewpoints posted at The Points Guy and Miles Talk (both are older posts, but with good points). There's no doubt that there are reasons to love (and hate) Avianca LifeMiles as a program, but this post is really dedicated to easyish elite status. If you're interested in redemption opportunities, see our Avianca LifeMiles sweet spots post for ideas. Just keep Dave Grossman's post at Miles Talk in mind to have a balanced view of the downsides.
But from an elite status perspective, there are some reasons to be interested in Avianca LifeMiles elite status:
All levels of elite status (even the first tier) offer a 5% redemption rebate on Avianca tickets (I take this to mean awards flown on Avianca metal)
All levels of elite status will include family pooling sometime at the end of 2023 (which could be useful if you're trying to combine points from the accounts of multiple family members to book a valuable award. As someone who primarily flies with my wife and kids, this would enable us, for example, to all credit a United flight to Avianca and combine the miles)
All levels of elite status add 12 extra months of validity to miles (miles are valid for 24 months since last "earn" activity instead of 12 months), which could help you avoid a rookie mistake like mine.
Avianca Gold or Diamond provides Star Alliance Gold status, which would get you:

Access to Star Alliance Gold lounges when flying on a same-day Star Alliance ticket, including United Clubs even when flying United domestically (note that a United Polaris lounge is usually only available for those flying internationally in business class, but United Clubs are usually accessible with Star Alliance Gold status).
Priority check-in and boarding (this can be useful when flying United)
Priority security in airports with a Star Alliance Gold fast track. I used this in Chicago last year — there was practically no line at all for the Star Gold fast track at O'Hare despite long lines for regular security.

Possibilities for status matching to other airline programs
For most people, the main benefit will be access to Star Alliance lounges, particularly United Clubs when flying domestically on United (this could also potentially be handy when flying in economy class within Europe as an additional example). Getting easy elite status can also be attractive for the possibility of matching to other programs down the road.
There are some other Star Alliance Gold benefits, like priority standby and waitlist that may be useful depending on your circumstances. One Mile at a Time has a post summarizing Star Alliance Gold benefits.
Avianca Elite Status Requirements
Shown above and below are the Avianca LifeMiles elite status requirements:
Red Plus

Qualifying Miles: 6,000
Minimum flown with Avianca: 1,000

Silver

Qualifying miles: 12,000
Minimum flown with Avianca: 6,000

Gold (Star Alliance Gold)

Qualifying miles: 24,000
Minimum flown with Avianca: 12,000

Diamond

Qualifying miles: 40,000
Minimum flown with Avianca: 20,000
Poor semantics lead to confusion
There's an interesting interpretive element at play with regard to elite requirements, though I think it's a matter of poor semantics from the Avianca team: the chart above says "Minimum miles flown with Avianca". That sounds like it is based on distance flown — it doesn't say "minimum miles earned on Avianca-operated flights". This is not just a matter of poor translation: in Spanish, the page says "Mínimo de millas voladas con Avianca" — voladas meaning flown, not earned.
I got marginally excited when I looked at the Avianca LifeMiles program terms and conditions and found this (bold is mine for emphasis):
Elite Status accrual of Qualifying Miles

Starting in 2023, every LifeMiles you earn will allow you to earn qualifying miles that will add to the qualification of an Elite status (except for miles accruals that are expressly excluded in these terms and conditions). Qualifying miles will be reflected in your Elite meter within the next 5 days after the LifeMiles miles accrual transaction. These Qualifying Miles do not add to your redeemable miles balance. The Member must meet the requirements to obtain, maintain or improve Elite status, including the minimum number of required miles flown with Avianca. Check the Elite status requirements.

The following credited LifeMiles do not add up to qualifying miles:
– Miles earned in Iberia
– Miles earned in Aeromexico
– Compensation miles granted for fraud or any other reason.
Again, it sounded to me like the minimums are the number of miles you must fly rather than earn. Bolstering that to some extent is the fact that the above paragraph specifies the difference between Qualifying Miles, which "do not add to your redeemable miles balance" and (by extension) redeemable miles. For about five minutes, I wondered if I could find a long, cheap mileage run on Avianca to meet the "miles flown with Avianca" requirement.
But I think this is just a case of poorly written terms on some Avianca LifeMiles pages. On the page that shows my progress toward elite status, it says the following:
Your progress towards Elite Status

All miles count towards Elite status qualification

To earn your Elite status, you must meet two requirements from January 1st to December 31st:

Reach the total required qualifying miles

Make sure that a minimum of those qualifying miles are earned on Avianca flights or Avianca's additional services​
That last line matches exactly what I would expect: the minimum miles flown with Avianca really means earned on Avianca flights or additional services. That interpretation is bolstered by the fact that there is a link to what constitutes Qualifying Miles that says:
According to the above, you earn 1 qualifying mile for each 1 LifeMile earned for flights with Avianca. It further specifies the words "base miles" with regard to flights with Avianca, so I'm not even sure that elite bonuses would count toward qualifying miles (in fact, I assume they wouldn't).
But the reason I spent any time at all thinking about Avianca elite status is . . .
Miles Transfers count toward elite status
As mentioned at the top of this post (and as you can see in the chart above), you earn elite qualifying miles with miles transfers — including from credit card programs like Amex Membership Rewards, Capital One Miles, and Citi ThankYou points. More specifically, you earn 1 qualifying mile for each 20 LifeMiles earned from transfers.
In other words, if you transfer 20,000 points to Avianca LifeMiles, you'll earn 1,000 Qualifying Miles.
For those of us who travel with a family in business class, this can make it easy to earn enough miles for elite status with Avianca. Gold status with Avianca, which equates to Star Alliance Gold status, requires 24,000 Qualifying Miles. Transferring 480,000 miles to Avianca would meet that requirement. That may sound like a large number of miles, but a family of four flying round trip from the United States to most destinations Europe on Star Alliance would need to transfer more than 480,000 points into the program.
I have booked several flights with Avianca LifeMiles this year and I already have 22,000 Qualifying Miles due to point transfers alone.
Unfortunately, I have not ever flown on Avianca metal and I don't currently have plans to do so this year.
But should I?
How many qualifying miles do you earn on paid tickets on Avianca?
Avianca offers different earning rates depending on fare class:
XS: 0 Miles
S: 3 Miles per dollar
M: 5 miles per dollar
L: 7 miles per dollar
XXL: 7 miles per dollar
You also earn 5 miles per dollar spent on:
Avianca Lounges
Seat Selection
Travel Assistance
Empty Seat
Upgrades to business class
You can earn additional redeemable miles with elite status as follows:
Red Plus: 10% bonus miles

3.3 miles per dollar on S fares
5.5 miles per dollar on M fares or additional services
7.7 miles per dollar on L / XXL fares

Silver: 30% bonus miles

3.9 miles per dollar on S fares
6.5 miles per dollar on M fares or additional services
9.1 miles per dollar on L / XXL fares

Gold: 50% bonus miles

4.5 miles per dollar on S fares
7.5 miles per dollar on M fares or additional services
10.5 miles per dollar on L / XXL fares

Diamond: 70% bonus miles

5.1 miles per dollar on S fares
8.5 miles per dollar on M fares or additional services
11.9 miles per dollar on L / XXL fares
Initially, I thought that the elite bonuses would reduce one's path toward elite status. In other words, I thought that earning Red Plus would accelerate your path to Silver because of the 10% elite bonus. However, since terms pretty clearly state that you earn Qualifying Miles based on base miles with Avianca, I assume that you only earn Qualifying Miles on the 3 / 5 / 7 miles per dollar spent (depending on fare class) and the 5 miles per dollar spent on ancillary stuff.
How much would it cost to generate enough qualifying miles to get Star Alliance Gold status?
Since I believe that elite bonuses will not count, I think it is unfortunately fairly simple to calculate how much you'll need to spend to get elite status (I say "unfortunately" because the fact that elite bonuses do not count means that you need to spend more than if they counted toward earning the next level).
Since Avianca Gold status (which gives you Star Alliance Gold) requires 12,000 miles earned on Avianca, you would need to spend the following in each fare class to reach Star Alliance Gold status (in addition to transferring miles from partners):
S fare class = $4,000
M fare class = $2,400
L or XXL fare class = $1,714.28
At L or XXL fares, that's probably less spend than what most other programs with an elite qualifying dollar figure would require to earn high-level elite status.
And it wouldn't necessarily be hard to reach that cost with a single flight, nor would it be impossible to subsidize with points — and you may even be able to fly comfortably.
For instance, as a random example, I looked up flights from New York to Buenos Aires from March 28th to April 6th. An L fare was available for $1236.05 round trip.
If you earned 7x on the full price, that would be 8,652.35 LifeMiles earned from that L fare. In reality, I imagine that perhaps you only earn miles on the fare itself and not the taxes that are included in that price (as it turns, the fare in that case without taxes is $1,090, so you should earn at least 7,630 LifeMiles with it).
I was pleased to see that both "M" and "L" fares are (at least theoretically) available via Chase Ultimate Rewards. While the same flights appeared to be about $20 more expensive than buying directly from Avianca, it should be possible to book this itinerary for 83,533.33 Chase Ultimate Rewards points if you have the Chase Sapphire Reserve, since that makes points worth 1.5c per point when used for travel.
I say that those flights and fares are theoretically available via Chase because I couldn't actually get through to the payment page on them. I got an error no matter which Avianca flights I tried to choose that day. Hopefully this is a one-off thing.
If you wanted to earn Avianca Gold status from just that flight, you would still be 3,400 to 4,400 miles short of the requirement on Avianca. However, since you also earn 5x on things like seat assignment and lounge access, you could yet bridge the gap with the same flight.
The nice thing is that, while Avianca no longer sells "business class", they still sell flat bed seats on their 787s. Bogota to Buenos Aires isn't the only route on which they operate and the price at least varies by route (and I imagine also by date). For instance, the price for a flat bed seat between Bogota and Buenos Aires (in either direction) was $390. I had seen a flight between Bogota and Santiago where flat bed seats could be chosen for $300.
You can add enough extras to spend however much you need to fill the gap. For instance, if we assume that earn 7,630 miles on the $1090 base fare, you would be 4,370 miles short. It might be possible to thread the needle on that by purchasing a flat bed seat in both directions for $390, Avianca lounge access in Bogota in both directions for $30, and "Travel Assistance" (which is really travel insurance) for $35. That would come to $875 total, which would theoretically yield 4,375 miles at 5x.
I say theoretically because it seems that the prices above have taxes built in. On the final payment page on Avianca, it shows a breakdown where the cost of ancillaries is only $803.10 before taxes.
If you don't earn elite-qualifying miles on the taxes, the above flight would still have you a bit short — though you could still spend $150 each way between New York and Bogota for a "premium" seat (one of the first couple of rows) — buying that seat in one direction at $150 should yield more than enough miles (even after taxes are taken out of that cost) to get you over the hump for 12,000 miles earned on Avianca.
In total, the journey above comes to more than $2,000 — or perhaps 83,533.33 Ultimate Rewards points + $875 (or more) spend on those extras (assuming they are available directly from Avianca after purchasing a ticket through Chase, which I don't know for sure). That's not cheap. And it's hard to imagine getting enough value out of Star Alliance Gold status to make that worth a "mileage run".
On the flip side, if you want to visit Buenos Aires, the above could represent as comfortable a way to get there as any (recognizing that Avianca isn't reknowned for customer service or its in-flight experience) — and the fact that it could meet the elite status earning requirement for Avianca in a single flight could make it appealing.
When I first set out to write this post, I expected to be able to generate enough miles even more cheaply by utilizing the elite bonuses earned at Red Plus and Silver to reduce the path to Gold. However, I was originally working with outdated elite bonus rates and the incorrect assumption that those elite bonuses would count toward the next level of status (when the chart actually says "base miles"). Still, it's not hard to accomplish the Avianca requirement with a single flight.
Bottom line
It definitely wouldn't be worth it to me to "mileage run" Star Alliance Gold status with Avianca, but I find it interesting that a single flight on Avianca plus transfers into its frequent flyer program could yield Star Alliance Gold status. I don't think that Star Alliance Gold benefits alone would justify taking a trip to South America, but for someone who uses LifeMiles frequently and who is considering a trip to South America, Avianca represents a fairly easy path to Star Alliance Gold status. If that confluence of factors applies to you, it could be worth considering even just for the opportunity to match to some other program down the road — though I wouldn't go out of my way to fly Avianca for the hope of maybe getting some benefit out of elite status.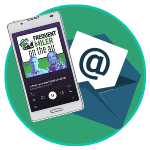 Want to learn more about miles and points?
Subscribe to email updates
 or check out 
our podcast
 on your favorite podcast platform.