I can only be thankful that it wasn't worse: last week, I realized that I let my Avianca LifeMiles expire. The good news is that I only had a small handful of miles in my account — just over 7,500 miles. I was lucky to have caught this when I did, otherwise we would have lost another 19,000+ in my wife's account. I can't help but kick myself for a stupid mistake here as I should have known better. I certainly won't let this happen again and hopefully my misstep can prevent any readers from a more significant loss.
Mileage expiration no longer paused
During the pandemic, many airline and hotel loyalty programs paused mileage expiration. Some have continued to extend that pause throughout 2022 (see this post for more detail), but crucially important is that many programs have resumed their usual point expiration policies.
While it is relatively easy to keep Avianca LifeMiles active, they have one of the shortest mileage expiration periods: Avianca LifeMiles expire after 12 months of inactivity. In fact, if you read that post I linked in the previous sentence about keeping LifeMiles active, you'll see that Greg specifically calls me out for the fact that I'd said I'd park points with LifeMiles if I had to choose a place to transfer before cancelling a card. Here's a quote from Greg's post:
Nick states that if he had to dump his Citi Prestige card and was looking for a place to park his points, he would transfer them to Avianca LifeMiles.  I think that makes sense, but he will have to make sure to do something proactive to keep his miles alive every year…
Yup, I would need to make sure to do something proactive. And I didn't, so I lost my miles. Thank goodness it was only a small amount and thank goodness I noticed right away.
How my Avianca LifeMiles expired
I had transferred some miles from Citi to Avianca LifeMiles in January 2021 (enough to have the 7500 miles I'd need for a one-way within a single zone based on the old award chart pricing). I didn't have an immediate use in mind, but a transfer would keep my account active and give me enough miles to book a route that I'd be somewhat likely to book if and when I got back to traveling by air.
I didn't end up needing those miles at all last year. I knew that I had miles in my LifeMiles account; I periodically log in to LifeMiles when I'm doing award searches for posts or my own speculative searching for future trips. In fact, that's how I caught the expiration: I logged in to LifeMiles last week when Tim wrote about cheap United award availability to/from Hawaii and I was trying to cross-reference some availability with Turkish and LifeMiles. I noticed that my balance was suddenly 0 miles and I knew it had previously been north of 7,500. I immediately got that sinking feeling — I knew they must have expired.
Sure enough, when I went to my account history, I saw that they expired at the end of January.
Ugh. How did I not stay on top of that?
Adding insult to injury, Avianca sent me an account update that same day — on Friday, February 11th — showing my January 31st mileage balance. Yup, 10 days after they zeroed out my balance, they sent me an email alerting me to the fact that I still had those miles on January 31st.
Luckily, the number of miles here is pretty small, especially when you consider some of my recent hauls of Membership Rewards points (which also transfer to Avianca LifeMiles). Still, I was quite annoyed with myself because this would have been super simple to avoid.
How to avoid letting your airline miles expire
I have had an Award Wallet Plus subscription for years. When the subject of Award Wallet comes up, there are inevitably some readers who chime to to say how happy they have been with it and a few who wonder why anyone has to use a program to track mileage balances. Some have privacy / security concerns and I totally get that, but the bottom line is that if I had my Avianca account information saved to Award Wallet, this never would have happened.
One of the most valuable features of Award Wallet Plus (and one that I have praised before) is its ability to track point expiration in an unlimited number of programs (I believe that the free version only tracks up to 3 programs). Just a couple of weeks ago, I got a reminder about Amtrak points I have that will expire soon. It's only a few points and I have no reasonable way to extend those, so I'll let them expire, but I never in a million years would have either known that I still have some Amtrak points nor when they were set to expire if not for Award Wallet. While it is a shame that American recently stopped Award Wallet from functioning with AAdvantage and there are similar issues connecting with some other US-based programs, Award Wallet is an invaluable tool for me for tracking the many other programs I manage.
In my case, I manage frequent flyer programs for myself, my wife, and in some cases my kids. I have also managed some programs for family members. By my (updated) count, I manage more than three dozen loyalty accounts with points balances. Miles in some of those programs no longer expire, but others (like Avianca LifeMiles!) do. Some have a hard expiration with no way to extend points and others have simple ways to keep points alive. Keeping that all straight is a tall task. Trying to do it on my own is just not realistic.
The problem is that I had gotten lazy. When I set up my Award Wallet account years ago, I had started with just the programs in which I was earning and burning frequently so I could keep an eye out for when miles posted and have a system in place to alert me if someone hacked one of my accounts. Over time, I added accounts here or there when there was a specific reason to do so. One reason should have been to avoid expiration. Unfortunately, I just never made the time to make sure that all of our accounts were in Award Wallet.
Until now. Now, I am much better prepared to monitor this situation so it won't happen again thanks to this small lesson.
But beyond just trusting Award Wallet to remind me, I've now set a phone reminder for January 1st every year to check expiration dates and transfer in the minimum to keep my points alive in each program (or at least those in which I have enough miles to make it worth keeping them active). That's not ideal if you manage dozens of accounts since it means converting transferable points to a specific airline currency, but it beats losing my LifeMiles again.
Which programs are once again expiring points?
Thankfully, we have a post that outlines the expiration policies of all of the major transferable currency transfer partners. See: How to keep points and miles alive. I updated that post yesterday with any relevant information about temporary extensions (if none is listed, it means that program is enforcing its normal expiration policy). Many programs have returned to their usual expiration policy, so be sure to keep an eye on your points and keep your accounts active.
Bottom line
I lost 7,500 miles that I never should have lost. My own laziness in not updating Award Wallet with all of my award programs has cost me. At a base level, as Citi ThankYou points, those 7,500 Avianca LifeMiles were worth $75 in gift cards or statement credit. While $75 is a relatively small price to pay (I know many people who have lost much larger mileage balances to expiration), it is more than enough to have covered the cost of Award Wallet Plus for a couple of years. In my case, I already have Award Wallet Plus, so it is borderline inexcusable that I let 7,500 miles expire. I have since added our LifeMiles information to Award Wallet and will now keep a close eye on those miles and others set to expire this year to avoid a repeat silly mistake.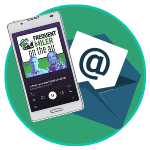 Want to learn more about miles and points?
Subscribe to email updates
 or check out 
our podcast
 on your favorite podcast platform.