Capital One has been rumored to be working to release an ultra-premium travel rewards card to compete with the Chase Sapphire Reserve and Amex Platinum cards.  In the post "Venture Ultimate: Here's how Capital One can capture my wallet," I described a dream all-in-one ultra-premium card with great 5X, 4X, and 3X categories (and 2X everywhere else); and premium perks such as 1.5 cents per point hotel redemptions, lounge access rebates, in-flight internet, and more.  In response, several readers said I was nuts.  Sure, that card would be awesome… until Capital One went out of business because it would cost way too much to provide all that goodness.  I don't disagree.  My wish list wasn't really meant to be realistic, but rather just a wish-list.  Still, I believe that there were some good ideas there and I do think it's worth imagining a realistic card that would be good enough to capture most of my spend.  I'm willing to give up some point multipliers and some perks for the convenience of having one card that does it all.  In this post, I'll describe a "good enough" ultra-premium Capital One card.  It might not capture all of my spend, but it would capture most of it…
Venture "Good Enough" Ultimate
I'd consider slimming down my wallet to just the one hypothetical Venture Ultimate card if it were to offer the following rewards and perks:
Rewards for Spend
4X Dining and Grocery
3X Travel
2X Everywhere Else
With this earning structure, I'd be happy to stop paying for the $250 Amex Gold card (which offers 4X dining, and 4X at U.S supermarkets on up to $25K spend annually).  I'd be fine with Capital One also putting a reasonable limit on grocery spend. 3X Travel matches the Chase Sapphire Reserve.  And 2X Everywhere Else matches Capital One's own Venture Rewards card.
Redemption Options
Reimburse hotel charges at a value of 1.5 cents per "mile".  This would go a long way towards countering the fact that Capital One doesn't have Hyatt as a transfer partner.  Hyatt is Chase's secret weapon and the main reason I'd personally find it very hard to give up on earning Chase points.  With the option to reimburse hotel charges at 1.5 cents per "mile" value, though, you can book directly with any hotel chain, like Hyatt, or independent hotel and still get good value for your points.  Plus, you would earn hotel points from those paid stays, and you'd earn Capital One "miles" for the spend!  You could even buy hotel points from some hotel chains (when points can be bought directly instead of through Points.com) and reimburse those charges.  This idea basically matches what the Chase Sapphire Reserve card already does with its Pay Yourself Back feature, but with hotels as the one and only category.
Book travel through Capital One's travel portal at a value of 1.5 cents per "mile" (matches Chase Sapphire Reserve).
Reimburse all other travel charges at a value of 1 cent per "mile" (same as Venture card today)
Add at least one killer 1 to 1 transfer partner like Alaska, ANA, Asiana etc.
Perks required to capture my spend
Travel Protections: Match (or come close to matching) the protections available to Chase Sapphire Reserve cardholders with: primary rental car coverage, free roadside assistance, trip cancellation/interruption, 6 hour trip delay, lost luggage, baggage delay, travel accident insurance, emergency evacuation and transportation, and emergency medical and dental coverage.
Cell Phone Protection: The Venture Ultimate should offer cell phone protection with a low deductible.  Amex and Chase both offer cell phone protection on some of their cards.
Lounge Access
Some form of lounge access isn't required to capture my wallet for spend, but it is required to compete as an ultra-premium card:
Priority Pass with two free guests
Capital One lounges: free access for you plus 2 guests
That's It!
I believe the "Good Enough" Venture Ultimate card I dreamed up above would be good enough to win a significant market share from Amex and Chase.  It doesn't have close to as many perks as Amex Platinum cards do, but it has much better rewards for spend.  It's really more of a competitor to the Amex Gold card and to the Chase Sapphire Reserve.  I don't know about you, but if Capital One offered a card like this, I'd find it very compelling.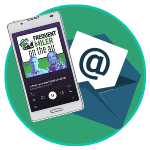 Want to learn more about miles and points?
Subscribe to email updates
 or check out 
our podcast
 on your favorite podcast platform.