If Capital One plans to release an ultra-premium travel rewards card, this is what it should look like…
In 2019, rumors surfaced of a new ultra-premium travel rewards card from Capital One.  The new card was expected to offer the following:
10X points per dollar on hotels booked through the Capital One portal
5X points per dollar on airfare booked through the Capital One portal
4X points per dollar at restaurants
1X points per dollar on all other purchases
Additional point bonuses at certain spend thresholds
$300 travel credit
$495 annual fee
The card described above was rumored to debut in the second quarter of 2020.  Of course, that didn't happen.  Instead, we got a worldwide pandemic.  And Capital One got a chance to rethink things.  After all, when the above rumors surfaced, the reaction from the blogosphere was that the card was basically dead on arrival.  It just wasn't good enough.  At the time, I argued that Capital One could make the card successful by adding 4X for all travel and 2X for all non-bonused transactions.  But now I've had time to rethink things too.  Here's what Capital One should do…
The Ultimate single card strategy
Since Capital One added transfer partners, Nick and I have often argued that Capital One's greatest strength is that it's possible to get solid rewards for all spend with a single card.  With either the Venture Rewards Card or the Spark Miles Business Card, you get a minimum of 2% rewards for all spend.  And with the ability to transfer to airline and hotel partners, you also get the ability to get even more value if you find valuable flight or hotel awards.  This is more true than ever now that Capital One has added new transfer partners and added a 1 to 1 transfer tier.  As things stand today, you can do better with other banks by using a multi-card strategy (e.g. use one card for travel & dining, use another for grocery, use another everywhere else…), but Capital One is the only game in town for those who value transferable points, no foreign transaction fees, good rewards for "all other" spend, and want only one card.
In my opinion, Capital One should take their existing one-card strength and pump it way up.  They should introduce an ultra-premium card that matches or beats the best aspects of each of the competing bank's multi-card wallet options.  For the purpose of this post, I'll call this hypothetical card the Venture Ultimate (because the name Venture One is, unfortunately, already taken by a much lesser card).  If they do this, points and miles enthusiasts will continue to sign up for other bank's cards for the welcome bonuses, but when not working on minimum spend requirements, the Venture Ultimate is the one and only card they'll need to keep in their wallet and they'll never (or rarely) feel like they're missing out on better rewards.
Venture Ultimate rewards
I'd be happy to slim my wallet down to just the one hypothetical Venture Ultimate card if it offers the following reward structure:
5X airfare (to match Amex Platinum and Citi Prestige)
5X travel booked through Capital One (to match Amex and Chase)
4X dining (to match Amex Gold and Brex, just one point less than Citi Prestige)
4X grocery (to match Amex Gold, and exceed Citi Premier)
4X entertainment (to match Capital One's own Savor card)
3X all other travel (to match Chase Sapphire Reserve & US Bank Altitude Reserve)
3X mobile wallet payments (to match US Bank Altitude Reserve)
3X gas (to match Citi Premier)
2X everywhere else
Plus, the card should offer the following redemption options:
Reimburse hotel charges at a value of 1.5 cents per "mile".  This would go a long way towards countering the fact that Capital One doesn't have Hyatt as a transfer partner.  Hyatt is Chase's secret weapon and the main reason I'd personally find it very hard to give up on earning Chase points.  With the option to reimburse hotel charges at 1.5 cents per "mile" value, though, you can book directly with any hotel chain, like Hyatt, or independent hotel and still get good value for your points.  Plus, you would earn hotel points from those paid stays and you'd earn Capital One "miles" for the spend!  You could even buy hotel points from some hotel chains (when points can be bought directly instead of through Points.com) and reimburse those charges.
Book travel through Capital One's travel portal at a value of 1.5 cents per "mile" (matches Chase Sapphire Reserve).
Reimburse all other travel charges at a value of 1 cent per "mile" (same as Venture card today)
Transfer 1 to 1 to all transfer partners
Add at least one killer transfer partner like Alaska, ANA, Asiana, Amtrak etc. (there are probably some good options that don't start with the letter "A" as well).  I'm not sure Amtrak really belongs in this list but I threw it in there because points are worth up to 2.9 cents towards Amtrak travel and it's possible (under certain circumstances) to convert Amtrak points to Choice Privileges at a 1 to 3 ratio or to Hilton at a 1 to 2 ratio.
Venture Ultimate perks
Amex Platinum cards offer a huge list of perks.  Ultra-Premium cards from other banks offer fewer perks, but they do tend to at least offer decent travel and purchase protections. The Chase Sapphire Reserve, in particular, offers best-in-class travel protections (see: Ultra-Premium Credit Card Travel Insurance Benefits).  Here's what the Venture Ultimate should offer in order to credibly become the only card we'll need:
Lounge Access:

Priority Pass with free guests (2 free guests plus all immediate family members – to match Citi Prestige)
Capital One lounges: free access for you plus 2 guests (to start to compete with Amex Centurion Lounge access)
Reimburse some amount of paid lounge access.  The idea should be to make it possible for cardholders to visit AA, Delta, or United lounges (for example) a few times per year for free.

Travel Protections: Try to match the protections available to Chase Sapphire Reserve cardholders with: primary rental car coverage, free roadside assistance, trip cancellation/interruption, 6 hour trip delay, lost luggage, baggage delay, travel accident insurance, emergency evacuation and transportation, and emergency medical and dental coverage.
Purchase Protections: Capital One's Venture Rewards card already offers decent purchase protections, but I'd like to see the Venture Ultimate card add Return Protection and Price Protection.
In-flight Internet: U.S. Bank's Altitude Reserve card offers 12 Gogo Wifi passes each year.  That's great if you often fly airlines that offer Gogo and do not impose their own interface on top of Gogo.  Capital One could 1-up this by offering in-flight wifi reimbursements regardless of the on-board service provider.
Cell Phone Protection: The Venture Ultimate should offer cell phone protection with a low deductible.  Amex and Chase both offer cell phone protection on some of their cards.
What's Missing?
In the dream list of rewards and perks listed above, I didn't try to cover every possible thing that I value in other programs.  Instead it's a target-list of rewards and perks that I think would be enough to motivate me to empty my wallet of all but this one card.  As long as I have points in other programs, I'd still keep at least one card from each in order to keep my points alive and functional, but I wouldn't use those cards for spend.
Here are a few great aspects of other programs that I like but didn't try to match with the hypothetical Venture Ultimate card:
5X Office Supply, Internet, Cable (Chase Ink Cash)
5X Rotating Categories (Chase Freedom Flex)
3X Drugstore (Chase Freedom Flex and Freedom Unlimited)
3X Online purchases (Citi AT&T Access More — No longer available)
10% Points Rebate (Citi Rewards+)
Uber or Lyft benefits (Amex and Chase)
Uber Eats, GrubHub, Doordash benefits (Amex and Chase)
Real Time Mobile Rewards (U.S. Bank Altitude)
Ultimate Price?
If Capital One were to really create a card like the one described above, I think that they could get away with commanding a very high annual fee.  For example, they could charge $550 (like the Sapphire Reserve) while offering less cash back in rebates.  Or, they could go ultimately expensive and exclusive with a $1,000 card as long as they threw in enough easy-to-earn rebates so that we can convince ourselves that it doesn't really cost more than $250 per year once all is said and done.  Or, they could go the other way and forgo rebates and instead have a simple annual fee structure: $250 per year, for example.  I'm not going to draw a line in the sand on this one way or another.
Upgrade path
This is important.  If Capital One wants this to be successful I believe that in addition to a traditional welcome bonus for new applicants, Capital One should offer a compelling upgrade bonus from any of their current consumer cards.  In fact, I'd like to see the upgrade bonus be as good as the new member welcome bonus.  The goal is to attract everyone who's wants great rewards and values the simplicity of having a single card.  Those who were tempted by Capital One's Venture or Savor cards for those reasons, should be able to easily upgrade to the Venture Ultimate and get rewarded when doing so without having to prove themselves with a new credit application.
What do you think?
If the Venture Ultimate became real, would you go for it?  If not, why not?  Please comment below.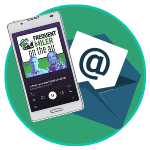 Want to learn more about miles and points?
Subscribe to email updates
 or check out 
our podcast
 on your favorite podcast platform.