This morning, Charlie at Running With Miles posted about an opportunity to save big on Tumi gear. He illustrates a great deal, and it can get even a smidge better if you have a Chase Marriott Rewards Premier or Chase Slate card. If you value Membership Rewards at better than 1c each, you may do even better with a targeted Amex Offer.
The Deal
Stack a 20% off on Tumi sale with 24% cash back and a Chase Offer for $20 back on $100 for big savings on a variety of Tumi gear at eBags
OR
Stack 20% off on Tumi with 12.5% cash back and a targeted Amex Offer for 5,000 Membership Rewards points back on $250 for big savings on a variety of Tumi gear at Sak's Fifth Avenue
eBags stack
Charlie notes that Tumi is having its semi-annual 20% off sale, which extends to authorized retailers. This means you can save 20% off of the regular Tumi prices at places like Amazon, department stores, and eBags.com. The reason eBags is notable is because they almost always have a decen portal payout — and today is no exception. As seen above, TopCashBack is offering 24% cash back on Tumi purchases at eBags through tomorrow. That's great.
Alternatively, the United Mileage Plus shopping portal is offering 15x and they currently have a mystery promotion going where you may earn a bonus 500 or 1,000 miles for meeting minimum spending thresholds (which would be easy with Tumi luggage). See: Shopping portal bonuses w/ American, United, Alaska, and British Airways.
As an example, here is a Tumi V3 International Slim Carry-on at eBags. The regular price shows $475, on sale for $380 today:
As I've illustrated in the past, when I'm skeptical about the "regular price" that's crossed out, I use camelcamelcamel.com to check Amazon's historical pricing data for an item. This bag is out of stock in black right now, but we can look at the overall pricing trends on Amazon for the past year:
As you can see, the bag has been available for $420 a couple of times — but more often than not, it's $475 or more. In fact, the average price shown based on the data is $476.91. The current price — $380 at eBags — is definitely a deal.
If you go through TopCashBack, you'll earn 24% cash back — good for another $91.20 back, dropping your net out of pocket cost down to $288.80. That's a great deal if you had previously considered this bag at $475.
In the past, there were often Amex Offers for eBags and it was possible to buy multiple gift cards to utilize the offer multiple times, later combining the gift cards via chat. At some point last year, eBags stopped allowing gift cards to be combined this way. Also unfortunate: there isn't a Current Amex Offer for eBags (though you should click that link to check the database in coming days as you never know when a new offer might pop up).
However, if you have the Chase Marriott Rewards Premier, Chase Marriott Rewards Premier Business, or Chase Slate card, there is currently an eBags Chase Offer for $20 back on $100. Here are registration/login links:
It's possible that if you have used this offer in the past or activated it and set an expiration date, it might not be available for you. I've noted previously that I don't activate Chase Offers until I intend to use them as the expiration date appears flexible until you have activated the offer (See: New Chase offers & why you might want to wait on activation). I've had an offer showing for eBags for a while. Today it shows an expiration date of 3/31/18.
The offers notes that it is not valid on gift card purchases. We haven't yet gathered enough data to be sure, but so far, experiments buying gift cards with Chase Offers mostly haven't gone well (See: Chase Offers enforces gift card terms (sometimes). We've had credits post a couple of times when buying gift cards, but the Chase statement credits have not posted most of the time when buying gift cards.
That said, I haven't tried with eBags. It's possible that if you have two cards eligible for Chase Offers, you may be able to use one to buy a $100 gift card (getting $20 back) and then make your Tumi purchase in part with the gift card and in part on Card #2 linked with the offer. If you have two cards with the offer, it's probably worth a shot unless you're counting on your credit card extended warranty / purchase protection. In the worst case scenario, you should at least get the statement credit on the card you use to buy the bag, saving $20. If you luck out and get the statement credit for a gift card purchase as well, that's a total of $40 in savings.
With one Chase Offer, your net cost on that bag is down to $268.88 (about 43% off). If you luck out and stack two, that's a final cost of $248.88 (47.6% off).
Sak's Fifth Ave Amex Offer
It's also worth taking a look at other retailers. For example, Sak's Fifth Avenue sells a range of Tumi products and there is currently an Amex Offer out for either $50 or 5,000 Membership Rewards back on $250 there. If you have the Membership Rewards version of the offer and value Membership Rewards at more than 1c each, you could do even better shopping through Sak's, despite the lower portal payout (currently 12.5% – check CashBackMonitor.com for current rates).
For example, this Tumi Davis Alpha Backback is on sale for $280 at both Sak's and eBags:
At eBags, that bag will come down to $212.80 after cash back or $192.80 after 1 Chase Offer.
Through Sak's, you could get 12.5% cash back ($35), dropping the net cost to $245. Since you'll be spending more than $250 up front, you coudl trigger that Amex Offer for 5,000 Membership Rewards points. According to our Reasonable Redemption Value of 1.82c for Membership Rewards points, that's worth about another $91. That's not cash value per se, but if you value Membership Rewards around the same or more, Sak's may be an even better choice if you have that offer.
Bottom line
I don't know much about these particular bags, but the moral of the story is that you can save a nice chunk of change if you're shopping for Tumi today. If you're buying more or less expensive gear, your percentages will go up or down — but it's a good deal almost any way you slice it.
H/T: Running With Miles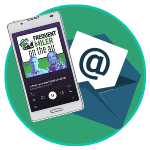 Want to learn more about miles and points?
Subscribe to email updates
 or check out 
our podcast
 on your favorite podcast platform.