The single most frustrating thing about the Turkish Miles & Smiles sweet spot is the difficulty in finding availability via the website or call center. Earlier this week, I fell down a bit of a rabbit hole in a theory about why some flights aren't available via the website or call center. It turns out that my theory was probably wrong — indeed, I knew it was kind of far-fetched at first, but I couldn't shake it. This post takes you on a ride down the rabbit hole with me, but be warned that the end result is that my theory was wrong.
What I booked and how I did it
Last week, we reported the increased business class availability in April and May 2021 on United transcontinental routes and routes to/from Hawaii. I followed that up with the story about booking a trip to Hawaii for next year — including snagging three seats on a nonstop in lie-flat seats between Newark and Honolulu.
As I addressed in that post, I have no idea whether or not this trip will actually happen. I know that it wouldn't today based on the COVID situation. If the past eight months have taught me anything, it is that I never could have imagined the way the world could change in eight months – so I'll remain hopeful for a radically positive change in the next eight months. If the trip won't feel safe / advisable / enjoyable when the time comes, I won't hesitate to pay the cancellation fee of $25 per ticket to get the miles back and plan some other future trip. Finding business class space for even one passenger on the nonstop has been nearly impossible — finding three seats was the kind of unicorn that I was willing to gamble upon. Here's hoping we can make the trip!
As I outlined in my post last week, I booked the seats on the nonstop from Newark to Honolulu via email (placed on hold via email and paid over the phone). Read that post for more on how I did it as I'm not going into any further detail on that. I ultimately booked my "return" flight from Los Angeles to Newark on the Turkish Airlines website. As I explained last week, we wanted to spend a few days on the west coast, so I didn't want a straight trip back from Hawaii to New York. I decided to book Los Angeles to Newark (and book my own separate flight from Hawaii to Los Angeles) because I figured that even if the Hawaii trip doesn't work out, this gives me a return flight from Los Angeles if I decide that a trip out west is still viable.
In summary, this is what I had done:
Newark to Honolulu: Booked via email (hold via email, ticketed over the phone)
Los Angeles to Newark: Booked via the Turkish website
Both flights were booked in business class for 12,500 miles + $5.60 per passenger.
A theory about why Turkish doesn't see some seats
I had been working on the process and post for several days when Greg sent me an email saying that Joe Hostetler at Million Mile Secrets may have beat me to the punch on publishing something about the current state of the booking process. As it turns out, that post didn't overlap as much with mine all that much. However, Joe outlined an interesting experience booking via the Turkish website. This is what he said happened in a nutshell:
He searched flights via TurkishAirlines.com (with the Star Alliance booking tool) and found availability in business class
He followed through using 12,500 miles and $5.60 to book.
On the booking confirmation page, the booking class said economy (despite having shown business class moments before he clicked to purchase)
He then went to United.com and the itinerary showed business class, alleviating his concern
A reader or two reported the same thing. I originally had a hold on a different return flight, but I ultimately decided to book a seat from Los Angeles to Newark that was available on the Turkish website. The same thing happened to me.
When I searched, I selected business class and it indeed showed business class after selecting my flight and passengers.
However, after next entering my credit card information and paying the taxes (and mileage for a business class ticket), my confirmation page said economy class. It still showed the same "I" fare class, but it clearly said economy.
I then went to United.com, where the itinerary did indeed show business class (I).
I next selected my seats in business class.
And then things got weird. When I saved my seat selection and returned to the itinerary view, it said that my upgrade was confirmed.
Hovering over the question mark showed that my upgrade to United business class had been confirmed. That seemed weird to me. Note that I have since spoken to several people who tell me that this is just the way United business class awards booked with partner miles normally look.
However, at the time that seemed odd to me because I had booked my flight from Newark to Honolulu a couple of days before and it did not say anything about being upgraded, even after selecting seats (which I did immediately after ticketing).
Remember that I had booked Newark to Honolulu via email and Los Angeles to Newark via the website. It's worth a reminder here that the website and phone agents notoriously do not show many flights that should be available based on United saver award space but email agents (if you can get a response) almost always see space marked "saver" on United's website.
That discrepancy over the "upgrade" section made me wonder if the Turkish system is somehow programmed to look for upgrade award space rather than regular award space. I would guess that most of the time when upgrade space is available, an award ticket is probably available — but the reverse may not be true (in other words, perhaps an award seat is available at times when an upgrade is not available?).
At any rate, we know that certain fare classes can be upgraded via Star Alliance miles across carriers (for instance, if you buy a full-fare economy class cash ticket on United, you can (at least theoretically) upgrade it to business class using Singapore miles for instance. I thus wondered: Is Turkish somehow compensating United for an economy ticket and using Star Alliance miles to upgrade it? Or is Turkish's system set up to search for that incorrect award space fare bucket (even though the website displays the correct fare bucket, does it actually search for an upgrade bucket)?
That theory seemed plausible for several reasons:
It would explain less award space shown at the Turkish website and via phone agents given that I would expect less upgrade space than award space from what I've heard from United fliers over the years about being able to apply any type of upgrades.
It might make sense that ticket center agents might be more knowledgeable about the intricacies of fare buckets, etc.
It would explain why many of us never see any availability on the Turkish site originating from small regional airports — with most flights from my airport operating single-cabin, upgrade space can't exist on those.
It might also explain why the system always returns connecting flights even in scenarios where there are nonstops. For example, if you search from Los Angeles to Honolulu, the system returns options that connect in San Francisco even if the nonstop from Los Angeles is available (and if you search from San Francisco on the same date, the Turkish website will route you through Los Angeles). Perhaps United makes more upgrade space available on (less desirable) connecting flights than on nonstops.
I was slowly convincing myself that this might be the "secret" to understanding the Turkish website and call center limitations — and perhaps that could lead us to the right language to lead phone agents to be able to click whatever button they need to select to find the actual saver award space.
But then things got a little weirder.
Theory debunked
Shortly after ticketing the flight from Los Angeles to Newark, I decided to pull up both that flight and my Newark-to-Honolulu trip in the United app to add them to My Trips. I wanted to try to get my United frequent flyer number on there so my United Silver status (courtesy of Marriott Titanium) is attached in the case of getting re-booked or something (with flight schedule changes). No dice on doing that — it wouldn't let me edit the number. But I digress: I first pulled up both of my reservations on my laptop computer to get the United PNR (Turkish gives you their PNR when you book. You can put that Turkish PNR in on the United website and then United displays the United PNR). Note that I may not have needed the United PNR to pull up the reservations in the app, this is just what I did and the fact that I did it this way is relevant.
I first looked up the Newark-to-Honolulu flight on my laptop to get that United confirmation number. Here's where I'll switch to an order of events in a list to make it easier to follow (using airport codes henceforth: EWR for Newark, HNL for Honolulu, and LAX for Los Angeles):
I pulled up EWR-HNL in my computer browser and the reservation did not say it was upgraded but rather just showed United First (I) as in the screen shot above. I added it in the United app and it also did not show anything about being upgraded (I took a screen shot of this).

I went navigated forward to United.com in my computer browser (same window/tab) and put in the LAX-EWR reservation and it did say upgraded. I added that reservation to the United app, where it also showed "Upgrade Confirmed". This was not a surprise since it said upgrade confirmed immediately after booking on the United website also.
At this point, I wanted to get a laptop computer screen shot of EWR-HNL not showing that it was upgraded (I didn't realize I had earlier screen shots of this part of the trip that did not say upgrade confirmed). I was lazy and rather than navigating to the United home page to enter my confirmation number again, I just used the back button in my browser to go back a couple of pages to view my EWR-HNL confirmation again. However, after doing that, EWR-HNL showed "upgrade confirmed".

I thought that this might be something cookied in my browser, so I tried an incognito window, but it still showed upgraded. I then pulled it up again in the app and then, minutes after not showing anything about an upgrade (and days after ticketing), it suddenly said upgrade confirmed.

That just seemed downright bizarre. If I hadn't kept screen shots at every step of the way, I'd have thought I was crazy. Yes, at this point, both the reservation I ticketed via email and the one ticketed via the website showed upgrade confirmed — but I wondered if somehow my browser back-button-dance had done some sort of weird shenanigans that broke something.
So I went looking for other proof. It should come as no surprise to anyone who uses the Internet in 2020, but you can pretty much always find facts that you can bend to fit/support your theory, no matter how far-fetched. Let's stop here for a moment and acknowledge the fact that I knew it was far-fetched that Turkish was somehow booking economy class award space and upgrading it. So I stumbled on this small thing here and that small thing there, but none of them added up to something useful.
However, I did stumble on something else kind of odd. When I mentioned everything above to Greg, he said it would be really interesting if my theory was correct and there are times when United has upgrade space available, not not award space and you could actually book that space via Turkish that wouldn't be available to United.
I didn't exactly find that, but I did in fact find that there are times when Turkish has access to awards that seemingly can not be booked via United.com. For example, on April 21st, 2021, this is available via Turkish:
I did not see that option available via United.com. In fact, nothing showed available with a departure time later than noon:
So I still don't know the weird magic happening on the Turkish website, but I do know that there are at least some connections shown that aren't bookable via United. Note that in that instance, both individual legs are available at the saver level via United.com.
One other interesting tidbit that you might have noticed: my United confirmation from Newark to Honolulu, which isn't available on the website and no phone agent could see available, says "United First". Here's that screen shot again:
Whereas my flight from Los Angeles to Newark says United Business.
Both show the correct "I" award space fare class, but perhaps the way United labels the long haul flights to Hawaii makes it such that those flights won't show up via the Turkish website or call center because of the "first" class label.
Bottom line
Unfortunately, in the days since stumbling down the rabbit hole in trying to prove this theory correct, I called for data points on Twitter and Facebook. I can confirm that a few data points on email bookings show the "Upgrade Confirmed" designation. I don't know why my reservation did not show the upgrade confirmed designation for a few days, but it seems that this must have been some oddity on the United site on my reservation and this is simply the way partner business class bookings show up. Still, I'm convinced that there is a code to be cracked in terms of why these flights are so tough to book. I'm not ready to give up, but I'll put this upgrade theory to rest for now.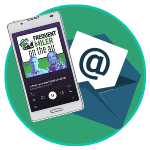 Want to learn more about miles and points?
Subscribe to email updates
 or check out 
our podcast
 on your favorite podcast platform.