Our #40Kfaraway challenge has led me to more closely study the award charts of all of the Citi Transfer Partners. I recently stumbled on a gem that I shared over the weekend at FM to Go Minneapolis: you can fly from the mainland US to/from Hawaii for 7.5K each way in economy class. If you can find it, business class is 12.5K each way. That's a pretty amazing sweet spot — and yes, I've booked it to verify that it can be done.
Sweet spot spotlight:
The short story: Turkish charges only 7,500 miles and $5.60 in economy class (or 12,500 miles and $5.60 in business class) for travel within the United states, including to and from Hawaii.
Miles required: 7,500 Turkish Miles & Smiles miles (a Citi transfer partner)
Award availability: As good as United allows, which is pretty good in economy class from most US cities (but not all / not much around peak times)
How to find awards: Search united.com
How to book awards: Book with Turkish via phone or email. Please see: How to book United flights with Turkish Miles & Smiles.
The sweet spot that is no more
When we began the #40Kfaraway challenge, I started digging in to the Citi Transfer partners with which I was least familiar. I previously knew very little about Turkish Miles & Smiles. When I looked at blog posts like this one and this one, the key sweet spot highlighted was the fact that Turkish classified Hawaii in the "Oceania" region. Due to in-region pricing, that meant that a flight from Hawaii to the other places more classically considered to be Oceania could be booked for 15K each way in economy class or 25K in business class.
Unfortunately, I think that may no longer be true. I tried to price out a couple of routes from Hawaii to Oceania and was quoted rates that were much higher than expected. I saw at least one similar report at Flyertalk. Based on my experience and what you'll read below, I think that this sweet spot (Hawaii to Oceania for 15K each way in econ / 25K biz) no longer exists as Hawaii is no longer listed in the "Oceania" region definition like it was in screen shots in those old posts.
However, that realization led me to find that tickets from the mainland to Hawaii are quite a bargain.
Turkish Award Charts
Turkish Miles & Smiles has a pretty interesting award chart. You can find the chart here (scroll down to "Award ticket table" and click the tiny red arrows to the right of those words to expand the chart).
I made a North America-centric version here (note there is some consolidation — since North America to Europe 1, Europe 2, or Turkey are the same price, I consolidated those to "Europe" here):
The prices above are for round trip travel. Turkish allows one-way awards for half the price of a round trip.
You'll also notice that North America to North America costs 20K / 30K / 50K round trip in economy / business / first class. That is for flights within the North America region, which for example would apply to flights between the US and Canada or Mexico.
However, the asterisk following those numbers is because Turkish actually has a different chart for awards flown within a region on Turkish as well as domestic Star Alliance awards (which do not need to be operated by Turkish).

Here are the relevant notes from below that chart about domestic flights::
***Applicable Mile amount for direct flights with Star Alliance member airlines in the same country.
As you can see, domestic Star Alliance awards should price at 15K round trip in Economy Class / 25K in business class / 40K in first class. Since a one-way is half the cost of a round trip, here is a simpler breakdown:
Domestic Star Alliance awards with Turkish Miles & Smiles
7.5K each way in economy class
12.5K each way in business class
20K each way in first class
Those are some amazing prices when you consider that they apply to domestic flights across the United States. LifeMiles gets attention for the fact that flights can be booked for 7500 miles each way within a single US region. Turkish charges 7.5K each way within the United States.
However, I was slightly unsure about what this would mean for connecting itineraries since the note below the chart mentions it is the applicable amount for direct flights.
My first test
My first test was to see if that pricing would actually hold up on an award within North America. I wondered a few things: Would this really apply to any domestic flight? Would it apply on a transcon flight? Would it apply to direct flights only, or are connections OK?
I priced out the following two-segment itinerary from Washington, DC to to Las Vegas via Los Angeles:
United Airlines Flight 632 from Washington Dulles (IAD) – Los Angeles (LAX) 12:30-14:56

United Airlines Flight 2365 from Los Angeles (LAX) – Las Vegas (LAS) 16:31-17:45
Sure enough, the Turkish Airlines representative told me it would cost 7,500 miles and $5.60. That was very promising since it proved that:
The domestic Star Alliance pricing applies to United flights within the United States (even spanning the distance from coast to coast)
The domestic Star Alliance pricing applies to itineraries with connections (it is not priced per segment)
Backtracking is allowed (flying past the destination — Las Vegas in this case — and coming back to it)
I've often said that half my brain is always on a beach in Hawaii. After discovering the above, that half suddenly became louder.
Does this really apply to United flights to and from Hawaii?
It absolutely does.
Part of what led me to this discovery is that I had originally gone to Turkish Miles and Smiles to price out the Island Hopper, a famed United Airlines flight from Honolulu to Guam that stops on 5 Pacific islands along the way. Turkish told me that I couldn't book the hopper but rather only the direct flight from Honolulu to Guam (United also flies direct, with no stops) and it would cost 52.5K miles each way in economy class. That didn't make sense to me since, based on the old blog posts mentioned above, I expected Hawaii and Guam to both be located in Oceania (and therefore expected a price of 15K each way).
However, I then realized that 52.5K would be the economy class price from North America to Oceania in economy class. I double-checked the Turkish region table definitions and sure enough found Honolulu has made its way back to North America:
While that is undoubtedly a bummer for anyone who had been able to make use of the Hawaii-to-Oceania sweet spot, there was a silver lining in seeing Hawaii included in the North America region: I knew flights to and from Hawaii should at least price out at the North America-to-North America rates of 20K economy / 30K business / 50K first.
However, I realized that it might get even better. Flights to Hawaii are obviously domestic US flights. Wanting to stay consistent with above, I found a date on United.com with an available 1-stop itinerary from Washington, DC to Honolulu. Unfortunately, the agent told me that the first leg was not available, but she confirmed that the cost would be 7,500 miles and $5.60 one way in economy class. I'm not sure why she didn't see the first leg available, but in my handful of experiments with Turkish thus far, that seems to have been an anomaly. Other flights I've found available via United / Aeroplan are available to Turkish provided they follow the Turkish rules (only one Star Alliance carrier, max of 4 segments each way, etc).
I thus went back with a new request for a different date from Washington, DC to Chicago to Honolulu. Sure enough, it priced at 7,500 miles and $5.60 one-way. Still only half believing it to be true, I went ahead and booked it and am happy to report that I have ticketed a 1-stop itinerary from mainland North America to Hawaii for 7,500 miles and $5.60 one way with Turkish Miles & Smiles.
Take that Citi ThankYou points haters.
If I could have found flat-bed business class availability, it would have only been 12,500 miles each way — though note that this is not so easy to find these days. Still, it's worth the hunt if you're flexible.
Note that transfers to Miles & Smiles are not instant. That's the biggest bummer — it takes 1-2 days for transfers to post to your Turkish Miles & Smiles account. Ticketing is a further hurdle since it can not be done online and requires a convoluted process with more paperwork than is customary with other airline programs. In short, this is not a quick and easy process. However, it can be done.
Bottom line
Turkish Miles & Smiles has an award chart with some nice sweet spots, but without a doubt the sweetest of them all (and possibly the sweetest award chart sweet spot I've seen in years) is that flights on United to and from Hawaii price as domestic US awards at 7,500 miles each way in economy class / 12,500 miles each way in business class. Keep in mind that those prices are not only valid on direct flights from the West Coast but theoretically from any airport in the 50 US states from which you can find United availability.
I don't know for sure if I'll get as far away as Greg and Stephen in the 40K to Far Away challenge, but it will be hard to feel like a loser when I find a spot in the sand on Waikiki Beach for only 7,500 miles one way. With 40K miles, I could fly a route like Newark to Honolulu 5 times. Without any effort at building connecting itineraries to maximize mileage flown, I could travel nearly 25,000 miles and still have 2500 miles and $372 left. Game on.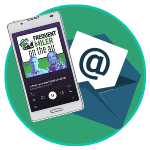 Want to learn more about miles and points?
Subscribe to email updates
 or check out 
our podcast
 on your favorite podcast platform.