Just over a year ago, we broke the story about what was arguably the sweetest of sweet spots uncovered in years: 7.5K each way to Hawaii: The sweetest spot we've been missing. The short version for those unfamiliar is that Citi transfer partner Turkish Miles & Smiles charges just 7,500 miles each way in economy class or 12,500 miles each in business class for flights anywhere within the US on United – including to/from Hawaii, Alaska, etc (pending saver availability of course). In the year since we first reported it, countless readers have reached out with excitement to share their success stories in booking this awesome sweet spot. However, there have also been a number of frustrations. This week, I successfully booked a trip on United with Turkish Miles & Smiles, but the experience has me asking the title question: has the Turkish sweet spot soured?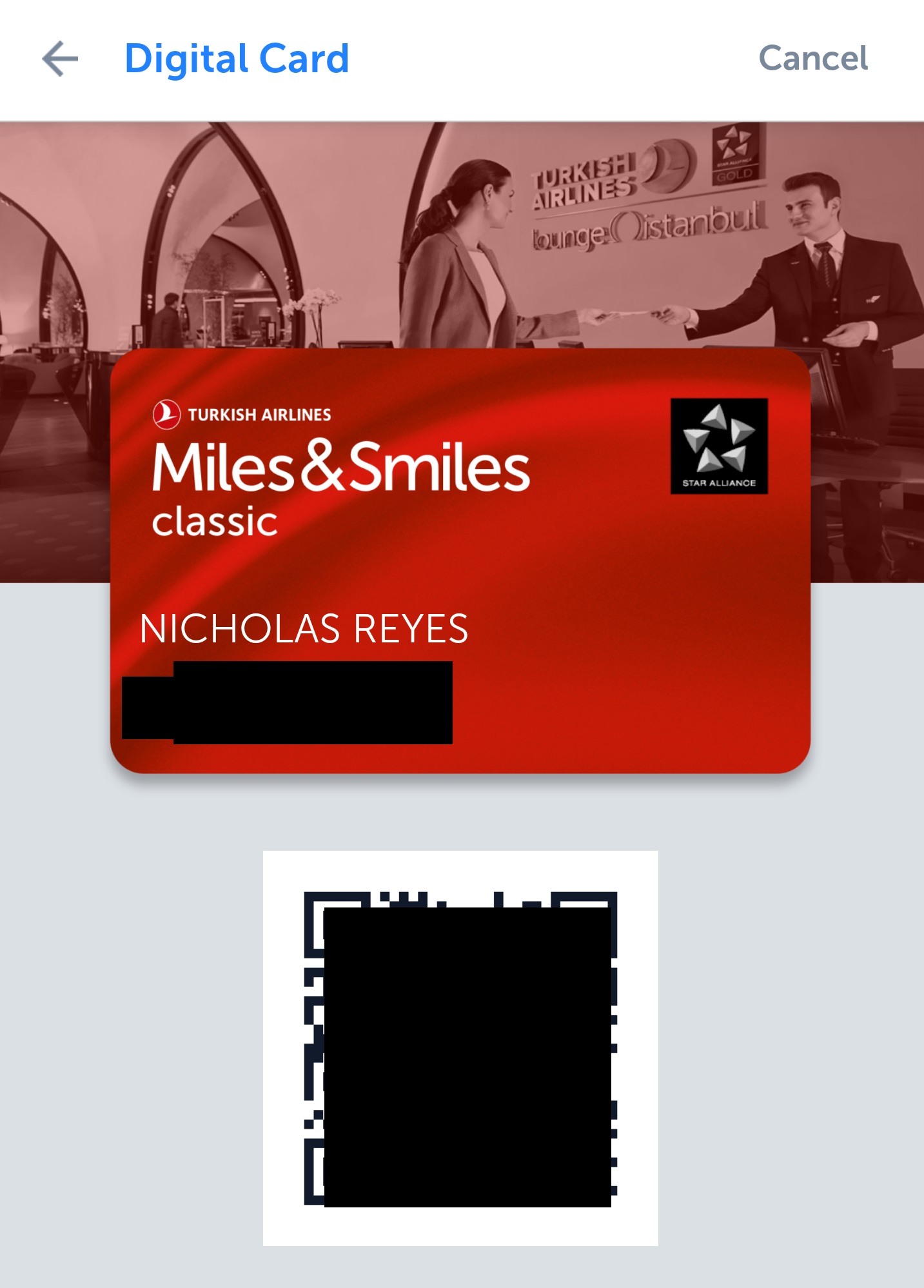 Problems booking the Turkish sweet spot
Again, we've received plenty of reader success stories in booking trips to Hawaii for what feels like a ridiculous price. However, in the months since uncovering the sweet spot, we've also heard plenty of problems including stuff like:
Agents unable to find flights that should be available.
The website not showing any flights at all originating from some (smaller) airports.
Readers being told that the "system is being upgraded" and that Star Alliance bookings are unavailable
Readers have sometimes been told that it is not possible to put an award on hold or that it is not possible to book a ticket on United.
At least one reader was far overcharged on the cancellation fees despite protesting that program terms indicate a $25 cancellation fee.
Some readers have had difficulty / long wait times getting miles and money refunded on cancelled itineraries (in the only case where I've canceled, my miles were immediately redeposited and I used them on the same call to ticket a held itinerary, but not everyone has had the same experience).
Many readers have reported no response at all from many ticket offices when contacted via email.
Some have had difficulty trying to make changes despite program terms indicating that changes can be made for $25 (indeed, I had difficulty with this – I ended up putting a new itinerary on hold and canceling my first and ticketing the second since I couldn't get an agent to change it).
And all of that is to say nothing of the general wonkiness of the website in that it generally only shows 1-stop itineraries in the US and often shows 1-stop even when nonstop should be available, it isn't intuitive that you need to add companions to your profile before booking a flight for them, etc.
Understandably, some readers have sworn Turkish off. Indeed, were my first experiences like some of the experiences I've heard from readers, I'd not have ever been too enthusiastic on Turkish. On the flip side, for those who got that good agent on the first phone call, the impression is surely quite different.
Sometimes a benefit of a quirky foreign program and awards that aren't easily bookable online is that it means less competition. It essentially weeds out those folks who aren't willing to put in a little effort to book via email (See: Book Turkish Miles & Smiles Awards via email. Here's how.) or book via phone (See: How to book United awards with Turkish Miles & Smiles). And if that were all this was — a little extra effort to get an amazing price — I'd say that the benefit outweighs the annoyance. But the list above is too long. Turkish Miles & Smiles can turn into a time suck that makes you do anything but smile.
But despite the drawbacks, I did indeed have success booking an award earlier this week that I was surprised to snag and it reminded me that though this sweet spot has most certainly soured at least a bit (and totally in the minds of some), there is still some sweet fruit on the tree. But you're going to need a ladder. And long arms. And a long and wide net. And patience. This isn't low-hanging fruit. At least the sweetest of it isn't. Let's not forget that there still is some low-hanging fruit: there are still actually many options bookable online for prices (7.5K econ / 12.5K biz) that are way under what other programs charge.
Good availability in April and May, but difficulty booking some of it
Yesterday, we published a post indicating the much-better-than-usual saver business class availability on United in April and May 2021. I stumbled on that availability earlier this week and I was initially very excited. In addition to widespread availability between Newark and San Francisco / Los Angeles that is easily bookable online, I also found multiple days with three seats available in business class on the nonstop flights between Newark and Honolulu (that is of course not as easily bookable).
For a long time, I was checking availability daily and not finding a single day with a single seat in business class on the nonstop flight, so I was very surprised to see three seats on a number of dates.
I was skeptical that perhaps this was some sort of phantom availability, so I cross-referenced to see that seats were available via other Star Alliance partners like Avianca LifeMiles.
That told me that this space was indeed saver space that should be available to all Star Alliance airlines.
But I knew that Turkish could be difficult. While my initial experiences booking with Turkish last summer were pretty positive, it has since become clear that getting a competent agent on the phone is a total crapshoot. As I mentioned in yesterday's post, on one phone call this week, after being on hold for half an hour waiting for an agent, the gentleman who picked up told me that I had to call United to book a flight on United. When I explained that I wanted to use my Turkish Miles & Smiles miles to book the ticket, he insisted that I could absolutely do that, but I would need to contact United to do it. I actually laughed — you can't make this kind of stuff up.
And so I was discouraged if not shocked when I called again and again and none of the Turkish agents saw availability on the nonstop flights I wanted. Each agent offered 1-stop business class. Let's be clear: if you can get 1-stop business class on United from anywhere in the US to Hawaii for 12,500 miles, that would generally be considered a massive win. Since I'll be traveling with a toddler and an infant if this trip comes together, I really wanted the nonstop through. I valued not having to schlep everything off the plane and back on again on the west coast, not to mention adding time to the journey. Besides, I wanted to know whether or not this could be done or if Turkish was just blocking access to direct itineraries to Hawaii.
To that last point, an odd quirk of Turkish has long been that nonstop options rarely show up in the search results on the Turkish website. For instance, in the past, if you searched from San Francisco to Honolulu, it would route you via Los Angeles — and if you searched from Los Angeles to Honolulu on the same date, it would route you via San Francisco. The nonstop options just didn't show up in search results.
I recalled experiencing similar difficulty with the Newark nonstop flight in economy class at some point last year: I had found the flight available when connecting from some other city, but not when searching directly from Newark. Others have also reported difficulty booking the nonstops.
And so I commenced in trying to find another airport from which I could originate and connect through Newark. The short story is that I couldn't find anything within the US that would populate a result connecting through Newark to Hawaii. At some point, I wondered what would happen if I originated outside of the US. Wednesday, May 26th was a date that had availability for 3 in business class on the flight from Newark(EWR) to Honolulu(HNL) according to United.com and LifeMiles.com.
Sure enough, though I couldn't get that Newark-to-Honolulu nonstop to show up on TurkishAirlines.com, and when phone agents had told me there was no availability in business class on that flight, I found that I could indeed book 3 seats on that flight — if only I originated in Europe.
Note that the above itinerary originates in Lisbon on Tuesday, May 25th and has an overnight layover in Newark – but it connects to that nonstop flight from Newark to Honolulu on May 26th. The result above was searching for 3 passengers and you can see it is available in business class the whole way.
I tried originating in Montreal or Toronto, figuring that both cities also have flights that arrive in New York around the same time as that flight from Portugal and thus perhaps they could connect to the Newark-to-Honolulu flight. However, I could only find economy class from Toronto or Montreal — and all of the options still connected through the west coast.
Thinking that perhaps my 3 passenger requirement was creating the road block, I tried searching for 1 passenger and had the same trouble. In hindsight, I bet the issue with the flights from Canada is that they likely didn't have a business class cabin on the flight to Newark. While Turkish technically now allows mixed-cabin routings when one of your legs does not operate with the higher cabin, I haven't seen any mixed-cabin results available online.
However, I did find the EWR-HNL flight available as a connector when originating in Bogota (even with a 12-hour layover and airport change from JFK to EWR).
All of this information was fairly academic since I'm not originating from Bogota or Lisbon (or the many other cities I tried), but the key for me was that the Turkish web booking tool could in fact see that flight, it just seems to be programmed not to make it available on itineraries originating in North America (as best I can tell based on what felt like an exhaustive search).
Still, knowing that the system can in fact see that flight told me that it had to be possible to book. It clearly isn't phantom space: Avianca shows the EWR-HNL flight and Turkish shows that flight if part of a connection from another region.
Unfortunately, I haven't found the magic words to feed a phone agent. I certainly tried and tried. After striking out multiple times on the phone, I emailed the ticket office I've used in the past to ticket stuff. They've always gotten back to me quickly (almost without fail the same day if I emailed before 3pm Eastern). However, I'd heard reports from readers of that office — and Turkish offices in general – not responding to emails. When I hadn't heard back from that office nearing the end of the business day, I found the phone number and called that ticket office directly. After several trips on a phone menu merry-go-round, the phone system said nobody is picking up and it hung up on me.
A day passed and I tried some other offices to no immediate response (I take that back: one office from Canada responded to tell me that they forwarded my request to an office in the US). After spending all day refreshing my email like a madman and stretching into the evening with search after search of the Turkish website hoping that by some miracle the flight would show up, I realized that I was wasting my time. It wasn't going to show up online and I wasn't getting a reply at night from any of the US ticket offices. And it was as I sat at the computer in the darkness of night that it dawned on me that it was dawn somewhere else. I went to the page that lists the Turkish ticket offices and figured that I'd sleep better knowing that I wasn't the only one obsessing over this flight while I slept. At this point, I had widened my net to a few dates with availability and I sent requests off to different offices for different dates using approximately the same template I've previously published.
I ultimately emailed around a dozen ticket offices. By the time of writing this post, all but two have eventually gotten back to me (some faster than others). And sure enough, as I mentioned in yesterday's post, I successfully ticketed 3 passengers in business class on the nonstop from Newark-EWR to Honolulu-HNL (note that I ultimately booked it on a different date, but I had the same trouble getting agents to see this availability and all of the same stuff listed for the example flight above was true here as well).
I did run into an issue when I called to ticket. First of all, the ticket office put the itinerary on hold and sent me the PNR and an official award request form to fill out and send back. I've done this form before and then ticketed via email by providing pictures of the front and back of my license and credit card, etc (See: Book Turkish Miles & Smiles awards via email. Here's how.. However, I long ago found that once you have a PNR from the ticket office, you can call the 800 number to pay for it. Despite the fact that many of those phone agents can't see availability, I've never run into one who couldn't ticket a held itinerary.
However, ticketing was not without hiccups. When I called to ticket, the agent who pulled up my itinerary asked if I'd like to pay the taxes in miles or money. I asked how many miles it would cost out of curiosity, but he said he would have to convert it. That sounded dangerous (I worried that converting the taxes would somehow release the hold), so I said I'd just pay. My taxes were listed in a foreign currency, but it was the correct equivalent of $5.60 per passenger. Unlike previous experiences, this agent was able to set it up to charge one time for the total amount (I'd previously had to pay $5.60 three separate times, but this time it was lumped into one payment of ~$16.80).
However, the first time he transferred me to the payment line, the charge failed. That seemed odd and I quickly checked my email to see if I had a message from Chase about a suspicious charge. I didn't. He asked if I had another card and so on the second attempt, I tried a Citi card. That failed, too. At that point, the agent said that maybe the issue was the currency, so he converted my taxes to US Dollars. He transferred me to the payment line a third time. I tried yet another credit card and the third time was the charm. It worked and my itinerary ticketed. I wonder if the issue may have been not on the bank end but rather on the airline end since the currency didn't match the region of the flight. That's just a guess, but I can't imagine that Chase and Citi blocked a charge of sixteen bucks even if it was in a foreign currency.
I mention that part of the experience for an important reason: this agent and several agents before had told me that you only get 3 tries to make payment over the phone. I've been told that if the payment fails three times on the phone, you will not be able to pay over the phone and will instead need to go to a ticket office in person. I wanted these flights, but I wasn't in for a 7 hour round trip drive to get to a ticket office. Now that I know that converting the taxes to USD didn't hurt anything with the held itinerary, I'd probably lead with asking for that in the future if my taxes on a US flight were quoted in a different currency.
The good news is that I got that award ticketed. My miles transferred from Citi in less than 24 hours. Turkish holds are usually good for 72 hours if booking more than 7 days in advance or you get a hold of 24hrs for an itinerary booked within 7 days of departure. That said, we had a reader who was quoted a hold time of 2 hours yesterday, so YMMV in the craziness that is Turkish.
After ticking my flight to Hawaii and on the same call, I put a hold on a nonstop from the west coast to Newark in lie-flat business class also. That flight could have been booked online, but I wanted to get a hold before transferring the points. My decision to book the way home from the west coast (rather than from Hawaii to Newark) was intentional: first, we have some family on the west coast and visiting them for a day or two would break up the return trip into two ~5hr flights (more manageable with 2 kids by then). Second, we have family we can visit on the west coast — so if the Hawaii trip has to be canceled due to COVID/quarantine/whatever, we still have half of a trip to the west coast booked, so there is something to salvage. I'll probably book us separate flights from Hawaii to the west coast using a bump voucher I received last year. Alternatively, maybe I'll use Turkish to book it down the road or flex our Southwest Companion Pass to fly to the west coast from Hawaii. I'll figure that out later. For now, I've got two domestic lie-flat business class flights booked with United for a grand total of 25K points per passenger. That's 75K total for the three of us. The practical next best options for business class to Hawaii would cost us nearly that much each.
Bottom line
Turkish Miles & Smiles is a program that some will love and some will hate but that will inevitably be an exercise in frustration for those willing to give it a shot. The drawbacks aren't imaginary: it's very hit or miss as to whether you'll find an agent able to do what you need; while agents are mostly exceedingly polite, customer service is unlikely to exceed expectations; in the event of unexpected circumstances (like changes / cancellations), you may be in for a tough road. Given the current state of travel, that last part will surely turn some away from Turkish. Will that make it easier for the few who stick with them? I'm not sure. However, given a couple of trips to Hawaii in economy for 7500 miles each way last year and now this unicorn business class redemption for 12500 each way, they've hooked me in for a while longer. Perhaps that's the thing I like a little bit about Turkish: after spending days discouraging and disappointing, they know just when to reward my persistence to keep me coming back. It's not low hanging fruit and it's less sweet than the first taste, but when I stretch my legs out for 10+ hours on the way to Hawaii next year, I'll surely be thinking about miles and flashing a smile after all.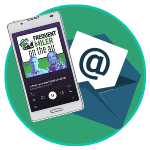 Want to learn more about miles and points?
Subscribe to email updates
 or check out 
our podcast
 on your favorite podcast platform.