Today I have a grab bag of follow-ups from previous posts…
Citi Prestige 4th Night Fee Hotel Benefit
One nice perk of the Citi Prestige card is the ability to book a four night hotel stay, pretty much anywhere, and get the fourth night free. I wrote about my experience in booking such a stay back in January (See: Using the Citi Prestige 4th night free benefit). I completed the stay on March 3rd and expected to see the fourth night rebate on my next billing statement, but it wasn't there. I called to check on it and was promised that the credit would eventually appear, automatically. I was dubious, but sure enough it finally appeared less than 4 weeks after the stay completed:
As advertised, they reimbursed the full price of the 4th night. Luckily for me, the fourth night also happened to be the most expensive. A couple of other findings:
As expected, I earned Hyatt points for the stay
As expected, I earned Hyatt elite night and stay credits
The rules say that you have to pay the full hotel bill with your Prestige card to get this credit. While I did so for this stay, I'm not so sure it's necessary in practice. My bet is that, after the stay, Citi gets a kickback for the booking and that triggers the rebate. I'll have to test this out sometime. In the meantime, I recommend paying with your Prestige card to be safe. It earns 3X at hotels, so you can't really go wrong.
5X everywhere and 3X not quite everywhere
In a couple of previous posts, I described Citi retention offers I had received. See: "5X ThankYou offer returns… sort of" and "How one call led to a points bonanza and rethought plans". The interesting retention offers were:
Citi Forward card, 3X everywhere: Earn an extra 2 points per dollar on all spend for 6 months. No cap! Keep in mind that the Forward card already offers 5X at bookstores, restaurants, and more, so this offer means that I'm earning either 3X or 7X depending upon where I use the card.
Citi ThankYou Preferred, 5X supermarkets, drugstores, and gas stations: Earn an extra 4 points per dollar at supermarkets, drugstores, and gas stations for 3 months. Limited to 35,000 bonus points. Thanks to the 35K limit, this offer was good for up to $8,750 of 5X spend.
Citi Prestige, 5X supermarkets, drugstores, and gas stations: Earn an extra 4 points per dollar at supermarkets, drugstores, and gas stations for 6 months. Limited to 50,000 bonus points. Thanks to the 50K limit, this offer was good for up to $12,500 of 5X spend.
In response to my previous posts about these offers, a few people suggested that I probably would not earn 5X at Target stores that are coded as grocery stores. Well, I quickly maxed out my ThankYou Preferred retention offer at Target (with REDbird, of course) and I can verify that I did receive all of the expected bonus points. I'm still waiting for my Prestige statement to close, but I fully expect to earn all of the expected bonus points on that card as well.
On the other hand, my Forward card is currently earning at least 3X everywhere… except not really. Both I and a reader independently discovered that some financial-like transactions did not earn bonus points. In my case, I had used my Forward card to load a Nationwide Buxx card online. The reader in question had used his Forward card to buy Amex gift cards online. Interestingly, neither of us were charged cash advance fees and we each earned 1 base point per dollar, but neither of us earned bonus points. I've initiated a test at Target to see if bonus points are earned there for loading REDbird. I will be very surprised if that doesn't work since in-store reloads look like regular purchases to the credit card companies.
Keeping Arrival for another year
In the post "Cancelling my favorite cards" I said that I would try to get a retention offer for my Arrival Plus card or downgrade the card if I wasn't offered one (I wasn't). One of the reasons for downgrading was that I thought I would be using my Forward card for all spend for the next 6 months (see above). Since I discovered that my Forward card doesn't earn 3X for some key transactions, I decided to keep the Arrival Plus card. As I described here, I used Arrival points to pay the annual fee.
Retrieving 90,000 points
Yesterday I described my 90,000 point mistake. I had forgotten to transfer my wife's points out of her Ink Plus account before closing the account. Since then many readers have told me that the same thing happened to them and that Chase was able to recover their points. Whew. My wife has been very busy lately, so rather than make her call I'm going to see if I can get this resolved through Secure Messaging.
On my way to Necker Island, some day
In a recent post (found here) I wrote about Richard Branson's Necker Island and how it was possible to book an all-inclusive week for two for a mere 1.2 million Virgin Atlantic miles. I pointed out exactly how stupid it would be to do so, and then asked readers if I should do it anyway. While a few clearer heads prevailed, the vast majority said to go for it. And, I will… eventually.
To earn enough miles, I will rely, in part, on the reappearance of a big Virgin Atlantic credit card offer. I have no idea when that will be. Plus, I need Amex to offer a good transfer bonus from Membership Rewards to Virgin Atlantic. Amex is currently offering a 25% bonus, but I'd rather hold out for 30% or 35%. Again, I have no way of knowing when that will happen.
And, even if I had the miles ready now, I would have to find a week that is available on Necker Island and will work with my family's schedule. Ironically, that's the big challenge. Getting enough miles is easy… as long as I don't accidentally close my accounts and lose my points…
UPDATE 4/15/15 6:15PM: Wow, that didn't take long. The 90K-ish Virgin Atlantic offer is back!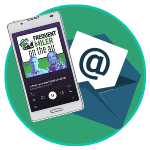 Want to learn more about miles and points?
Subscribe to email updates
 or check out 
our podcast
 on your favorite podcast platform.